There is nothing better than a mom that inserts herself into her grown child's business. At least when it's on a reality TV show. Sister Patterson was the first to do so on a grand scale — first on Flavor of Love and again on I Love New York. Now, messy mamas pop up in nearly every reality TV show. We see Ms. Wanda from Love and Marriage Huntsville, Karen Everett from 90 Day Fiancé & The Family Chantel, and of course, the ever-infamous Tokyo Toni, Blac Chyna's mother and sometimes nemesis. These are all moms that come on the scene and bring the drama that audiences love to watch.
Sister Patterson is VH1's Messy Mama of 'Flavor of Love' & 'I Love New York'
Sister Patterson is the Queen Mother of messy mamas in the world of reality TV. She may not be the messiest of them all as one could say she was more overly involved than messy. But she laid the groundwork and set the precedent for the drama that exists today. She first appeared in Flavor of Love when Flav meets the mothers of the women he has been slobbing down courting. She has a very natural reaction to Flav when she meets him, and despite her daughter New York's (aka Tiffany Pollard) enthusiasm, she is immediately disgusted. Flav was old enough to be New York's father, and while he tried to come off as gentlemanly as possible, hype men are going to be hype. While New York's father was delighted to play tennis with Flav (he definitely seemed more like a fan than a father at that moment), Sister Patterson was plotting ways to smuggle her daughter home. At this time she was firm, but relatively tame. It's what came after New York's return to the Flavor of Love House that really cemented herself as Queen Mother. The second Sister Patterson walked into that mansion again, the gloves were on. She screamed, she pushed, and was immediately kicked out by Flav, which was fair. She came in hot and viewers were positively delighted. Turns out she had every right to be that feisty in the end; Flav once again broke her daughter's heart shortly after.
When New York was given her own opportunity to "find love" on VH1, Sister Patterson was right there with her. Throughout the whole first season of I Love New York, actually. She discussed the men at every elimination with New York. She even brought all the men to church, and proceeded to go full holy ghost in the service. In fact, she was hollering and praising so ferociously that Chance, New York's favorite in the competition (and Sister Patterson's chosen nemesis) was moved and hugged her. It was a lovely and sincere moment for him; one that should have softened her opinion of him. But it didn't. She hated him so much that even went so far as to try to pay him to leave the competition. And these antics only got wilder in season two of I Love New York, in which she brought in her own choices for New York. She loved them for her daughter, and one for herself, as it later came out that she dated one of them after New York eliminated him. There are countless examples of Sister Patterson overstepping her boundaries beyond the dating series. Her active participation in her adult daughter's personal affairs led to the vanguard of motherly interference in reality TV.
RELATED: 'The Kardashians': Khloe's Hurt Over Tristan's Paternity Scandal Impacted Their Son's Name
'The Family Chantel': Karen Everett is Every Woman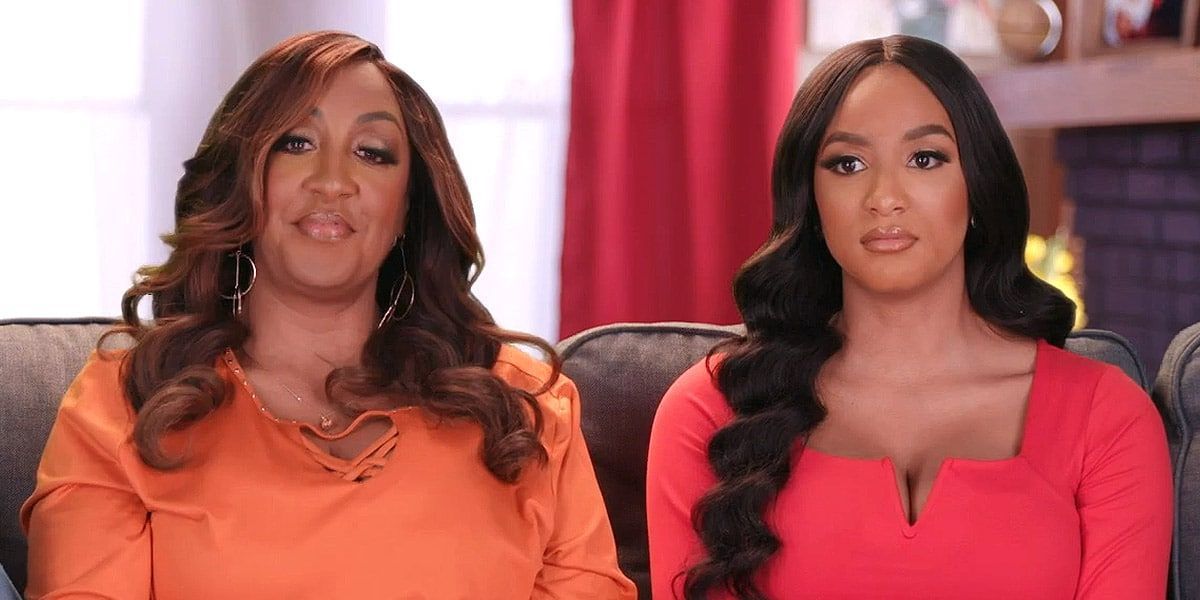 How The Family Chantel got to the point of them getting their own series certainly is wild. 90 Day Fiancé first introduced viewers to Pedro Jimeno and Chantel Everett in season four. After meeting in the Dominican Republic, the two had a whirlwind romance and quickly entered the k-1 visa process. First and foremost, it must be stated that the tense relationship between Pedro and Chantel's family is entirely Chantel's fault. Hiding the fact that they are getting married and coming up with a dumb story about him studying English when he could barely speak it? Dumb. Bad idea. An idea so bad even her family was mad at her about it when they learned the truth. Given the lies their daughter told them, her parents Karen and Thomas Everett, had every right to be a little suspicious. But it's their behavior after that cements their messy behavior in our hearts.
It isn't really both of her parents, as Mama Karen is clearly the boss. Karen Everett is the matriarch of the Family Chantel, and she is something else. She is the drama. She is everything. She is irritating, mean, hilarious, and more. From demanding Pedro sign a prenup to hiring a private investigator, she gave no crap about what actually was going on in their relationship. Despite their best efforts, Chantel and Pedro tied the knot, and that's when the real shenanigans began. Her constant xenophobic comments about Pedro only using Chantel to come to America definitely chipped away at their relationship. This attitude was equally prevalent when she and the rest of the family went to the Dominican Republic to meet Pedro's family. They were vocal about the meal prepared for them by Pedro's mother. They saw the chicken feet and decided that she was trying to do "voodoo" on them. Which is just flat-out ignorant. Pedro's family is no picnic either, but the way Karen treated them certainly didn't help. However, the messiest moment in Karen Everett history is the dinner that will live in infamy. Chantel is having issues with Pedro's sister, who is evil in her own right, and of course, Mama Karen doesn't handle it well. So when the whole family sits down for dinner she brings it up immediately. For some reason, Chantel's brother River gets extra heated, leading to him and Pedro getting into an all-out brawl over the dinner table. It's definitely one of the wildest moments in 90 Day Fiance history, and we have Mama Karen to thank for it. She is, after all, "the thrilla in Manila".
Tokyo Toni Is Mean and Just Plain Messy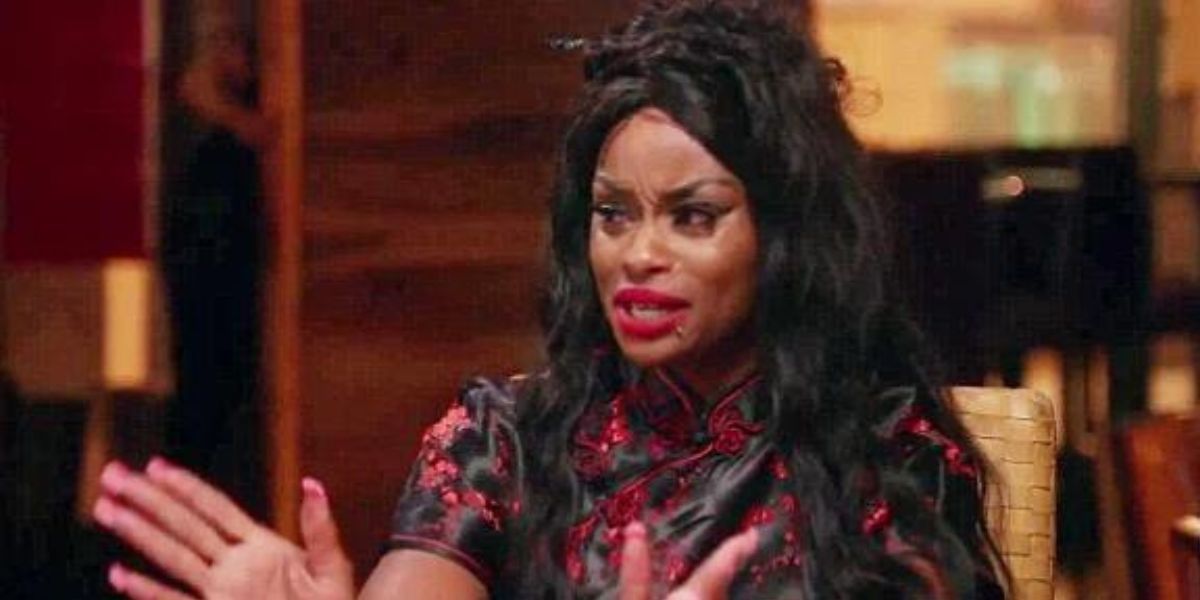 Blac Chyna rose to fame primarily thanks to a combination of hip-hop appearances in music videos and social media. So when she started dating Rob Kardashian they naturally were given their own reality series. Rob and Chyna gave us Tokyo Toni. Tokyo Toni is Blac Chyna's mother, and due to the fact that she had Blac Chyna at a young age, has more of a youthful mentality. She also has the honor of being the most unlikable messy mama of reality TV, even though the majority of her antics take place via social media. She is mean-spirited enough to attack her own daughter, not once, but on multiple occasions. What kind of mother calls her own daughter a, "slut bucket"? Yup. She really did that. When she isn't attacking her own child, she has lots of energy to attack others while simultaneously begging for love and attention. She is also not a friend of the LGBTQIA community. She launched a hate-filled rant via social media against Caitlyn Jenner, dead-naming her in the midst of a bunch of other transphobic vitriol. Is Caitlyn Jenner a good person? Not really. Does she deserve to be attacked for her gender identity and fight to be herself? Absolutely not. It's disgusting behavior, and her transphobia isn't just reserved for Caitlyn alone, but for the whole trans community. When it comes to messy reality TV mamas, Tokyo Toni has no redeemable qualities. She is messy, true, but she is one of the few that is legitimately unlikeable in every way, shape, and form. She even recently attacked her daughter for trying to turn over a new leaf and make positive changes in her life. Again, what kind of mother does that?
On 'Love and Marriage' Huntsville Ms. Wanda Is The New Queen of Mess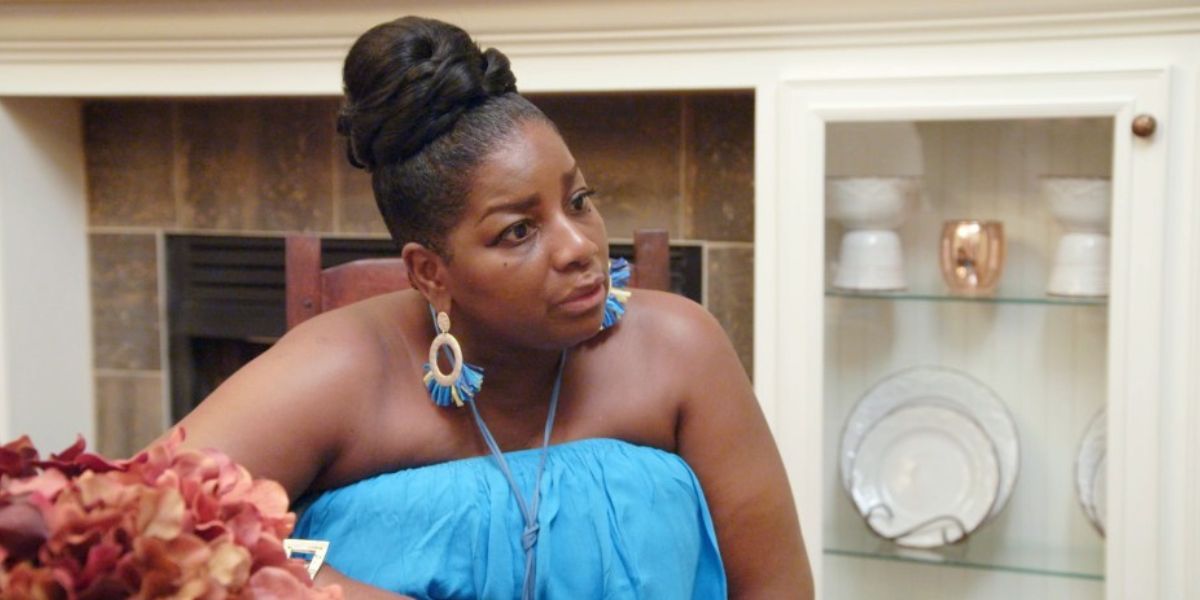 Love & Marriage Huntsville had an interesting beginning. The show was meant to be focused on the business run by "The Comeback Group" made up of Melody and Martell Holt, Tisha and Marsau Scott, and Kimmi and Maurice Scott. In the midst of filming, however, the tone shifted primarily due to the news of Martell's infidelity. The tone of the show quickly shifted and soon all kinds of accusations began flying in regard to the other couples. Marsau's name is thrown into the mix as also having cheated on Tisha without much evidence to support (or negate) the rumor. Enter Ms. Wanda, Tisha's mother who definitely did not come to play. Any time her daughter's name is brought up in any given situation, she is ready to throw down. Any time Ms. Wanda shows up to any sort of party, soft-opening, or friendly family dinner, she is ready to fight somebody. She even goes after Kimmi, the sanest and least dramatic person in the group, trying to sully her name with Tisha because she decides Kimmi is Tisha's enemy. Keywords being that she, Ms. Wanda, decided this. The best quality of Ms. Wanda is her audacity. She spends every season being suspicious of Marsau (which to be fair, he acts suspiciously from time to time) and questioning his fidelity to Tisha. Then in the next breath asks him for money to start her own business! A lot of money at that. Pure audacity. And we love to see it.
Messy Mamas Make TV From A Place Of Love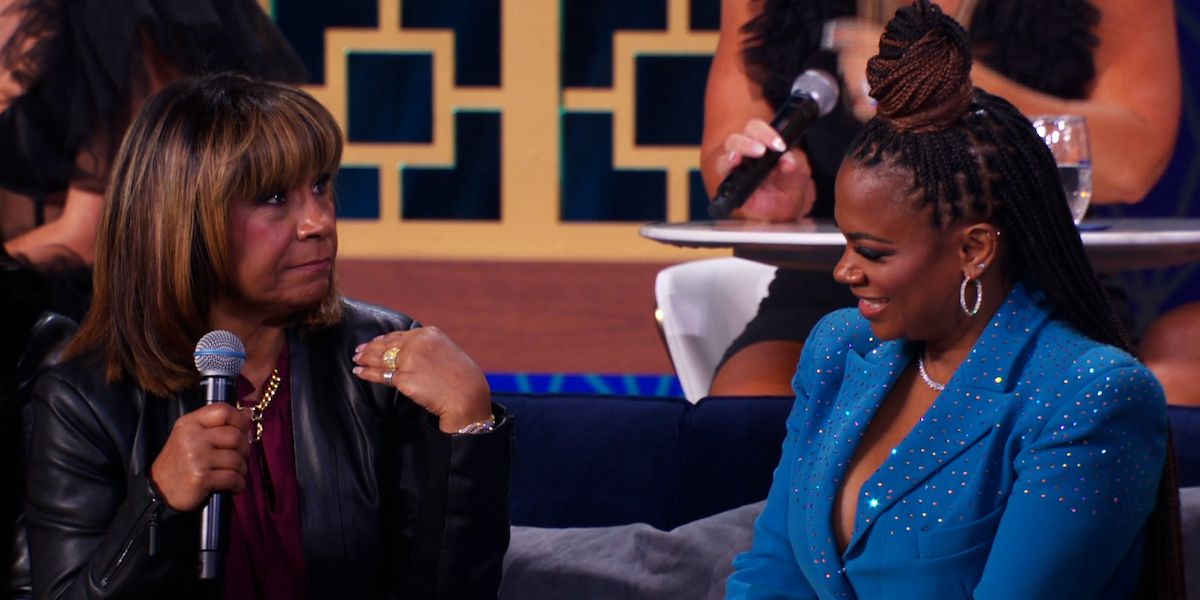 With the exception of Tokyo Toni, the reason these women are so messy is simply because they love their daughters. They may make questionable choices, say and do horrible things, but they only do it in the name of protecting their children. This aspect is what redeems them and is what makes them watchable, even when they get on the nerves of fans. And they can be very annoying. But these shows would definitely be missing that extra element of drama without them. So, thanks for what you do, messy reality mamas. Keep getting overly involved and making great television.
Except for Tokyo Toni. She can go.
Source: https://dominioncinemas.net
Category: REALITY TV