It's been less than two years since Daniela Melchior broke out in Hollywood with the release of James Gunn's The Suicide Squad, but she's already part of three of the biggest film franchises of all time — DC and now Marvel thanks to Guardians of the Galaxy Vol. 3 and the Fast and Furious series after making her debut as Isabel in Fast X.
In Guardians, Melchior got a role that Gunn wrote specifically for her — Ura, the OrgoCorp employee forced/compelled/conned into helping the Guardians on their mission to steal Rocket's file from the Orgosphere. Then, in Fast X, Melchior steps in as a character related to a past favorite. She plays Isabel, Elena's (Elsa Pataky) sister.
With both movies now playing in theaters nationwide, Melchior returned to Collider Ladies Night for another interview to dig into this next stage of her flourishing career.
Picking up where we left off, I asked Melchior for a misconception about what it means to "break out" in film and also for something that really did change for the better after The Suicide Squad became a hit back in the summer of 2021:
"So many things changed in my life in general, but I would say the freedom of saying no and saying yes. As an actor, I started having even more [of] that feeling of, I love what I do, but I won't do it just because. So I started curating even more the roles that I was gonna say yes to. And for me, as an artist, that is the best feeling. But then a misconception, I think the glamour of it. And also, people really think, 'Oh, now that you're there doing that and with all those people, you should be living your dream. You should be so happy.' And actually, I've been working on myself a lot and doing therapy, doing a lot of alternative healing stuff. I've been through a spiritual journey, and I've been realizing that that's not the answer at all. And I think there's a quote, I can't remember who said that, I think it was Jim Carrey, he said that I wish everyone could have the experience of being rich and famous, and something else, I don't know, so they could see that that's not the answer."
These tactics and whatever else Melchior's doing while navigating the business seem to be working in her favor because after The Suicide Squad came two more mega-franchise opportunities, and in both cases, Melchior manages to make her character pop big time, even with a significant amount of industry heavyweights around her.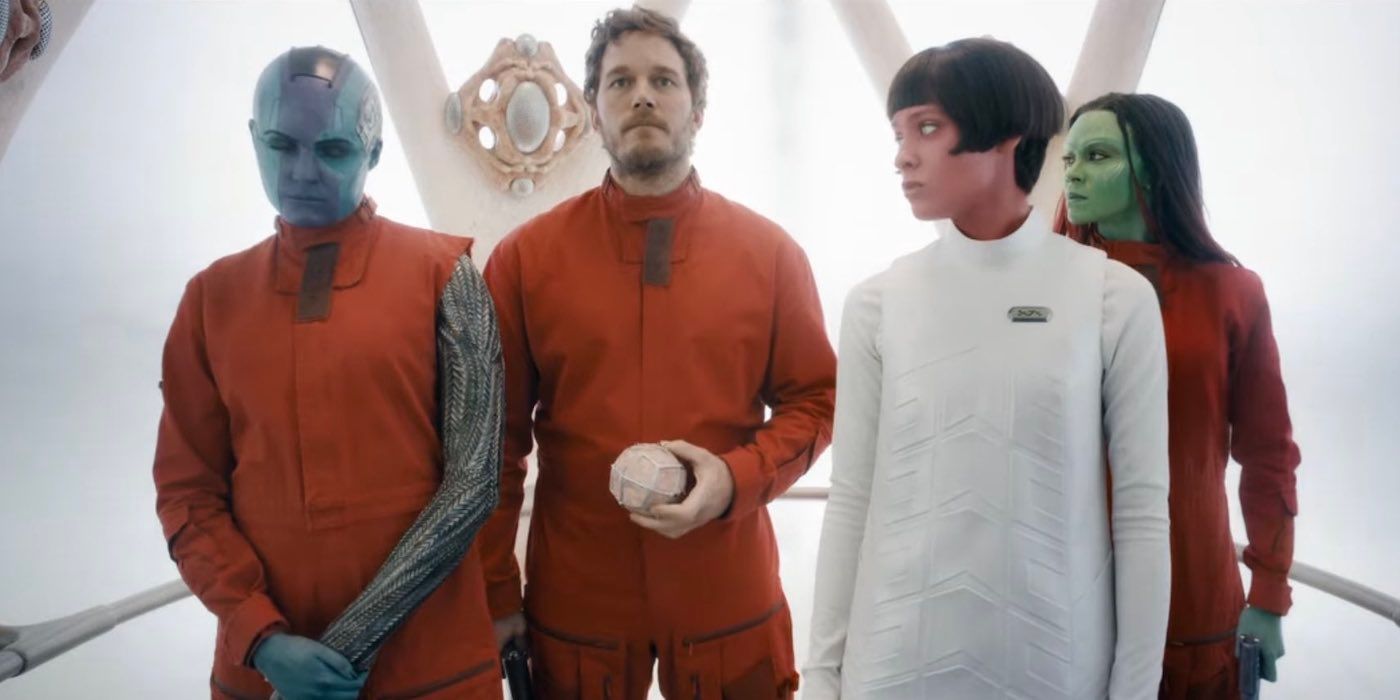 In the case of Guardians of the Galaxy Vol 3., she's only in a single sequence of the film, but still delivers a hugely intriguing character while going toe-to-toe with Chris Pratt and Zoe Saldana. If the role feels like a perfect match for Melchior, it's because it is. Gunn actually wrote the part specifically for her. "He sent me a message saying that someone from his team or something would approach my team because he wrote a character for me, so there wasn't a discussion about other roles because it was that one." Melchior continued by detailing her approach to wrapping her head around who Ura is and how she'd carry herself:
"I didn't even have access to the script, so the only thing that I had were the sides. And I was like, 'Okay, so, she's this kind of secretary, this is a lab with weird people where they make changes to weird creatures. What can I do with this?' And then when I got there on set, I wasn't planning on doing a weird creature at all with weird reactions and everything, but once I saw everyone with all the prosthetics and everything, I was like, 'Yeah, this is what makes sense.' And also when I saw the clothes and the hairstyle and everything, I was like, 'Okay, it makes sense for her to be very straight and very ladylike, I don't know, but not in a super feminine way, in a weird way. Those robotic things, I just put it [in]."
If you're wondering what life is like for Ura beyond the Orgosphere, you're in luck, because so was I. Here's what Melchior said when asked for the character's backstory and why she thinks Ura wound up working for OrgoCorp to begin with:
"I thought about that, but I didn't make a huge backstory because I really thought that she was an outsider, and I really didn't have that much content within our brains at all. So I really thought, she doesn't know what she's doing there. She just shows up and does her work. And I don't even know what she would do when she would go back home. I would say that she would be, I don't believe that there are people like that, but if she went home, if James Gunn followed Ura after work, she would just go to her home, sit, then make dinner, have dinner because everyone has dinner, and then sit again looking [at] a wall, and then go to bed.[Laughs] I was thinking about her like that. I don't know why. That's why even when Quill is trying to show his love and everything for Ura to feel emotional, I was really thinking, as Ura, 'What the hell is he saying?' Everyone is writing that Ura fell in love with him, but in my head, Ura, I was really like, 'What should I feel about this? What [would] humans feel about this?' Because she wasn't sure at all!"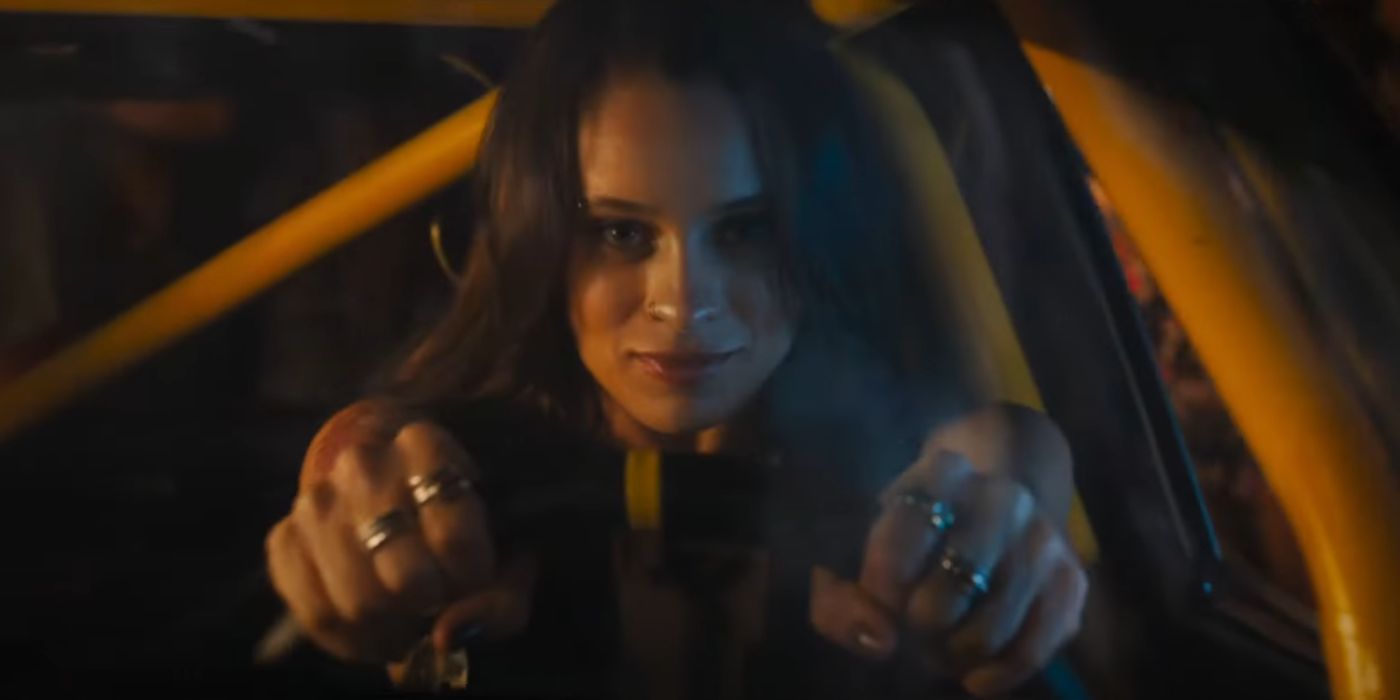 see more : 'Transformers: Rise of the Beasts' Director Steven Caple Jr. Reveals Why He Cut an Optimus Prime Fight Scene From the Film
Veering into Fast X territory, we stuck with the topic of character backstory, which is especially vital for a character like Isabel given how well Fast fans know her sister, Elena. Here's what Melchior said when asked why Isabel and Elena wound up on such different paths:
"I think, as in real life, many people have the same parents, they went to the same schools, they had the same experiences, or not, and they end up becoming different people, and they have different paths and journeys and everything. I really think for her backstory, for Isabel's backstory, it could have been Elena went to the police school and everything, and from that she would be like, 'Oh, okay. Yeah, I know. She's the perfect daughter,' and then it would go down from there. It could have been a lot of stuff, but my way of thinking and living my character was really that I was living in her shadow even though she was with me all the time and she was very selfless and always worried about family and everything. So I didn't hate her, but I was jealous in a way, very, very deep down."
While there haven't been any casting confirmations yet, given there are more Fast films on the horizon, one can assume Isabel was likely introduced in Fast X with plans for the character to have a bigger presence in the franchise down the road. What untapped corner of Isabel's world would Melchior most like to explore if she gets the opportunity to continue her story? Here's what she said:
"I remember talking with Vin and exchanging messages about Isabel because he was shooting already. I wasn't shooting it yet, but I really wanted to understand what I could bring to the table to play Isabel, so I was asking him a lot of questions. He showed me a lot of videos of Dom and Elena with music and everything, and from that, I started thinking about things that I could suggest, or ask him if it was that way or another. And I remember comparing my character to Luther, the show with Idris Elba, because Luther just engages with people and meets people and brings people to his life, and he ends up messing it up, and having people being killed. And for me, I was really like, I wonder if the story was focused on Isabel, if that was her story. I could imagine if her parents are already gone, if it was because she did something and Dante just had them killed. If that happened with Isabel, and now that [she] was meeting Dom, [she might be] afraid of being too deep with [Dante] because something would happen to [Dom], not knowing that he's the boss of everything as well and very strong. [Laughs] So if there's a future for Isabel, I would love to explore in that way. I was thinking, the quote that I told him was, I could imagine Isabel feeling like a burden to everyone around her, and that's why she didn't want to have connections with anyone, and feeling that everything that she touches would rot. I was thinking about [it] in such a dark mode for Isabel, I don't know why!"
We can't leave Isabel in such a dark place, right? Melchior has to get the opportunity to dig deeper, possibly exploring a storyline in which Isabel comes to terms with her sister's death and how she can influence the Fast Family for the better going forward!
While we wait for more on the future of the franchise, be sure to check out Melchior's latest episode of Collider Ladies Night at the top of this article, or listen to the uncut version of the conversation in podcast form below:
Source: https://dominioncinemas.net
Category: INTERVIEWS