Known for her tenacity and confidence on The Real Housewives of Beverly Hills, Erika Jayne has been spotted on a date with 72-year-old lawyer, Jim Wilkes. It seems like this reality TV star has a type — her ex-husband Tom Girardi who was involved in an embezzlement scandal to Wilkes who has a rap sheet. Amid settling her entanglement of lawsuits and the explosive divorce, a photograph of Jayne and Wilkes was obtained and shared by Blonde Hair Black Heart podcaster, Blake Adams Sunday. Jayne was snapped walking through Caesars' Palace in Las Vegas alongside the darkly clad Wilkes, who was also recently engulfed in his own legal issues.
RELATED: 12 Real Housewives Who Only Lasted One Season
Everything We Know About Jim Wilkes
Wilkes is a lawyer that is most known for suing nursing homes on behalf of residents who experienced abuse. He was also considered a long-time associate of Jayne's ex-husband, and reportedly financially aided Jayne with her lawsuits. The US Sun reported that he had allegedly sent Jayne nearly $500,000. Court documents state: "Erika filed a summary judgment motion to get herself out of the case, and in response, the law firm noted that Erika was receiving hundreds of thousands of dollars for her legal fees from an attorney named James Lewis Wilkes, II, via Wilkes' law firm."
But who is Jim Wilkes? In his Instagram biography, he describes himself as a "US Army '69-72 Vietnam Vet songwriter, music publisher, lawyer, elder advocate, world champion boxing manager, political consultant, humanitarian." In previous posts, it is clear that the two went on double dates together, with pictures of Jayne and Girardi posted on his Instagram while he was married to another woman in 2019. Since then, he remarried a woman named Jessica Collins, but filed for divorce in 2021. In another turn of events, on Tuesday, May 30, he posted a picture with her with the caption: "My wife and me. Having a nice moment," indicating that he is still married despite the outing with Jayne.
Jayne apparently followed Britney Spear's hit too closely and has a type for criminals. Wilkes was arrested on April 10th and is facing criminal charges for a domestic dispute after firing two shots at an anonymous woman in his home last month. According to Tampa Bay Times, he claims the woman hit him on the head, and he grabbed the firearm out of self-defense, firing two warning shots purposefully aimed away from her to scare her away. However, the woman alleged that he also proceeded to hold the gun to her head and torso while threatening her but Wilke denies these claims.
Erika Jayne Is No Stranger to Alleged Criminals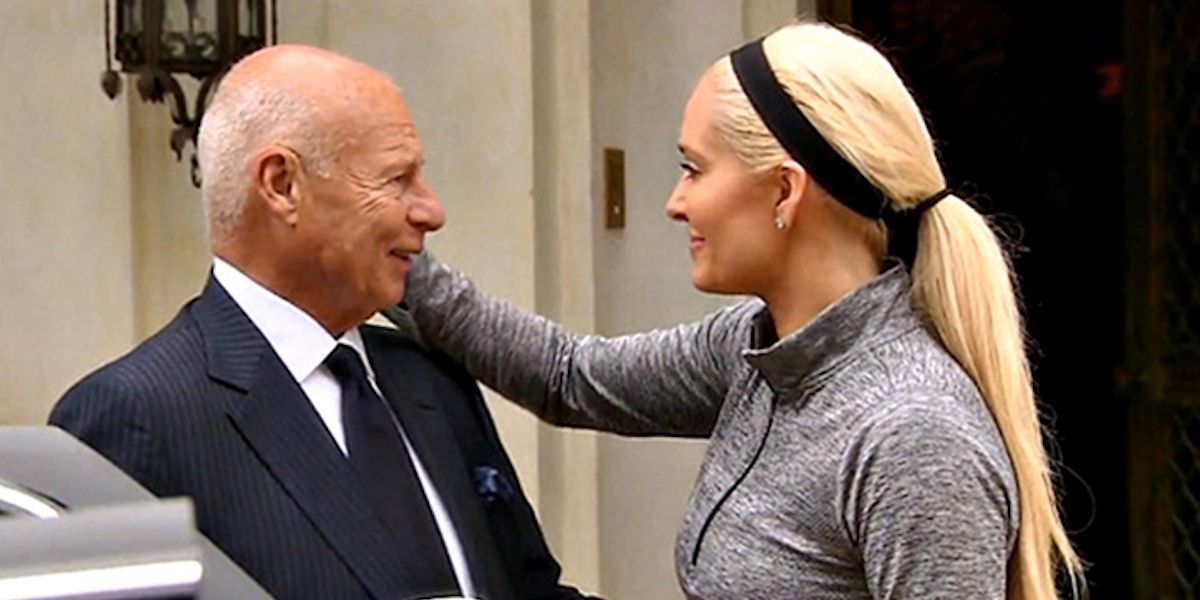 Before the recently arrested lawyer Wilkes, Jayne was married to Girardi for 21 years. Fans of The Real Housewives of Beverley Hills were shocked to learn about their divorce as they were portrayed as a strong and stable couple on the show. But once the divorce and lawsuits were filed, Jayne's storyline on the show primarily revolved around how they affected her mental health and her personal and professional relationships.
Girardi was recently indicted for allegedly stealing $18 million from clients, leading to charges of embezzlement and fraud. Throughout the show and the divorce, Jayne maintains that she was innocent and is vocal about her disbelief. The divorce became even more messy when Jayne voiced her concerns about Giradi cheating. From ex-husbands to new dates, it seems that Jayne can't get enough of questionable attorneys.
Source: https://dominioncinemas.net
Category: REALITY TV