Christine Quinn single-handedly delivered iconic looks and intense drama while on-screen in Selling Sunset from seasons 1-5, often being labeled the villain of the Netflix reality show. Now that Quinn is no longer in the picture, there had to be a new scene-stealer to keep fans entertained. Surprisingly, it wasn't Bre Tiesi or Nicole Young (this season's latest additions) that stepped up to the plate, especially the former with all of her baby daddy Nick Cannon's drama — but rather a Selling Sunset veteran who showcased their stardom. Chrishell Stause had her fair share of ups and downs throughout the years in the reality show, having undergone various disputes with Quinn, dealing with a very public divorce from This Is Us actor Justin Hartley, and having dated one of her bosses at The Oppenheim Group in the previous season. Yet, in Season 6, Stause proved she will no longer keep a straight face when things go off-hand, showing that she is currently at her happiest and boldest self.
Relationship With G-Flip Has Chrishell at Her Happiest
A few minutes into episode 1 of Season 6, Stause is seen visiting her co-worker and best friend Emma Hernan at a new listing — a mansion that used to belong to Harry Styles. As they observe the luxurious abode, they have a candid conversation about whether Stause should return to the office. The realtor still seems hesitant about whether it is the right time for her to return to work, especially since she is now focused on spending time with her partner, Australian musician G-Flip. Later on in this same episode, viewers catch a glimpse of their relationship during a visit of Stause at a recording session of her partner's recently released song "Be Your Man". Exuding smiles and playful comments in the studio booth, the realtor is happy as she is and struggles to head back to an office space where drama is always up in the air. After a bit of convincing, she decides to return to her job at the brokerage.
see more : 'Hell's Kitchen': 10 Most Memorable Contestants of All Time, Ranked
As expected, the dynamic at The Oppenheim Group is still a bit rocky. Although Quinn was no longer there to spark arguments and gossip among her co-workers, Nicole Young entered the reality show with a long-standing grudge against Stause. On various occasions, Young would comment on how Stause would get credit for listings that she had little to no involvement in — and claimed that Jason would hand Stause opportunities at the brokerage because he had a crush on her. Instead of keeping her thoughts and feelings to herself, as she has done multiple times before in the Netflix show, Stause did not hesitate to confront her co-worker about the unfair treatment she's received from her over a listing that happened three years before Season 6 was shot. During a broker's open hosted by Chelsea Lazkani, the two had a heated argument about the topic with Stause making sure to let Young know that she wouldn't take criticism of her work ethic lightly.
Standing Up for Herself in Feud With 'Selling Sunset' Newbie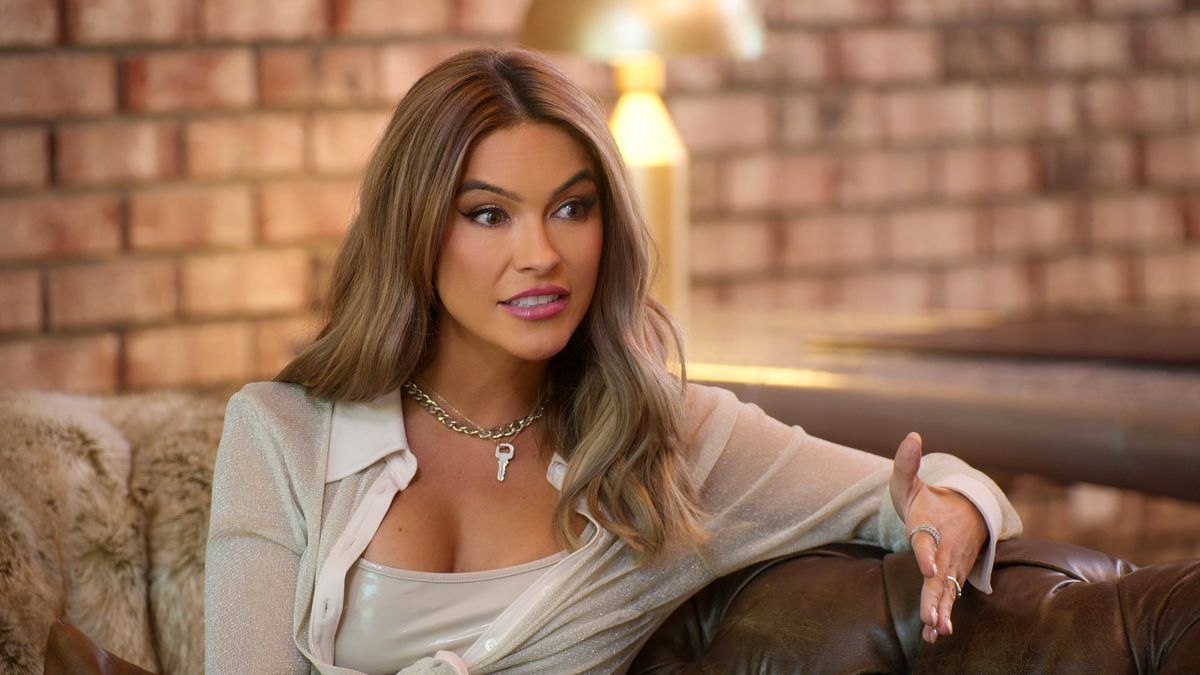 Later on in the series, Stause continued to steal the spotlight by making sure that she would not be silent over receiving offensive claims about her professionalism at The Oppenheim Group. In a meeting mediated by Mary Fitzgerald while Jason was away on a trip, Stause and Young sat on the couch at the office in the hopes of hashing out any of the misunderstandings between them. Whenever Young would share her thoughts on the listing that happened three years ago, Stause made sure to let her know that she did not receive a commission over that sale and that all of her work at the brokerage has been based on her merit, not because Jason gave her listings due to a crush while she was still married to Hartley. This conversation only showed how much the realtor has grown throughout the reality show, becoming bolder and more confident in her worth in both her professional and personal life.
During the Palm Springs trip, the feud continued to unravel as the two realtors began to argue at the dinner table with none of the other girls from the office taking Young's side. The discussion had a harsh turn when Stause accused Young of using drugs, leaving her co-worker upset and determined to prove that she was clean. The next day, instead of having a conversation with Stause, Young went to get a drug test and told Fitzgerald and Lazkani that she would take legal action against Stause if she continued to make accusations against her (totally forgetting that she was also making offensive claims against her co-worker). Before the Palm Springs trip came to an end, Stause shared a few of the characteristics that she appreciates the most from every single one of her co-workers, including Young. This demonstrated how much she isn't feeding off the argument, but is much rather wanting to keep things as professional as possible.
Chrishell Getting Her Priorities Straight at Penthouse Conversation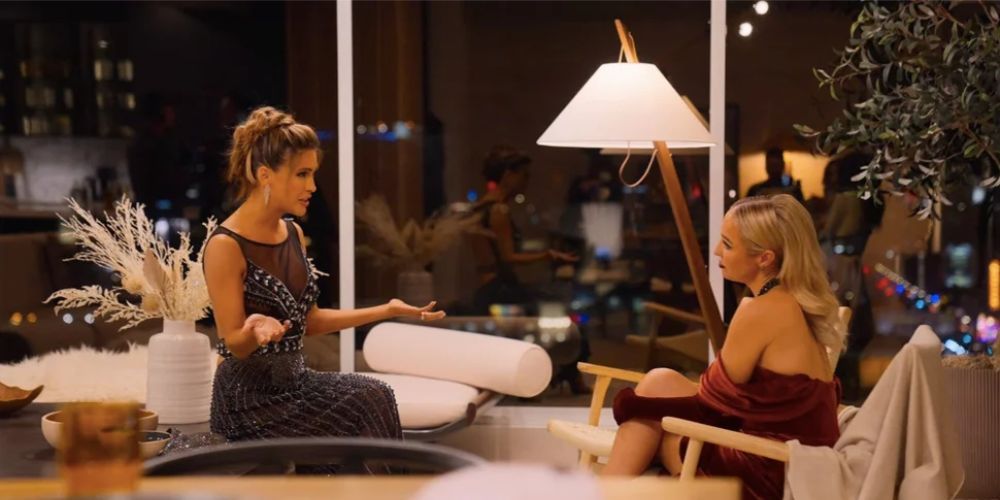 In the season finale, Stause had another scene-stealing moment at Jason's penthouse. During a conversation with Fitzgerald, the realtor said she didn't feel comfortable helping to sell a listing that was in her opinion too overpriced. Instead of simply trying to help Fitzgerald sell the listing because she is her friend, Stause made sure to look at the situation objectively and share her feelings with her co-worker. Given that she was missing G-Flip, who was away on a festival tour, Stause told Fitzgerald that she would like to spend some time off work, focusing on what is truly meaningful to her at that moment. The honesty that the realtor showcased in this conversation was another memorable scene from her this season because her true colors stood out, revealing that unlike what Young claimed multiple times during the season, Stause is great at keeping things professional and transparent.
Despite the ups and downs of Season 6, especially when it came to the feud with Young, Chrishell Stause shined bright by not keeping herself silent about any accusations that messed with her professionalism and self-worth. By refuting time and time again any of the claims that Young said against her, Stause showed she will stand up for herself and not use drama to get onscreen time. Instead, she is ready to keep her personal life more reserved, so that her real estate career is at front and center. At the end of Season 6, it became clear that Stause is the new scene-stealing realtor of the show because she used her time in front of the camera to showcase her most authentic and bold self.
Source: https://dominioncinemas.net
Category: REALITY TV