They're cool, really cool. They wear trendy clothes, and they even talk about things like sex (terms and conditions apply). Their attitudes are ebullient, except for when they're not. And, most importantly, they love Jesus. They're not regular Christians. The new docuseries, Shiny Happy People: Duggar Family Secrets, further pulls back the curtain on how the Duggars' world was far removed from the shiny, happy facade they showed to the world during the ten seasons of their reality series19 Kids and Counting that aired on TLC. With the revelation that the oldest Duggar son, Josh Duggar, had molested girls, including some of his sisters, the show was canceled. While the four-part docuseries focuses on the fallout of Josh, more was divulged. Josh, who in addition to molestation, had an Ashely Madison account — a website for married people to meet other married people to form an affair. Eventually, he was found guilty of possessing a large cache of child porn. An FBI agent revealed it was one of the worst cases seen in his career. And the weird Christian Cult that the Duggars adhere to — the Institute of Basic Life Principals — reign came down with them. Shiny Happy People also highlighted a concerning trend that's been arising: the Christian influencer.
Viewers learn a lot from the Amazon Prime Video docuseries, like how IBLP's founder, Bill Gothard, has been accused of sexual harassment and molestation by several women, some of whom were minors during the alleged incidents. There are interviews with experts on American Evangelicals. Jill Duggar Dillard tells of her experiences growing up in her enormous family and living under IBLP. With the public downfall of the Duggars and the exposure of Gothard being a predator, IBLP, which was gaining attention through 19 Kids and Counting, has lost some of the intrigues that the show provided it. But while IBLP, with its rigid rules, especially for how women should appear, may no longer be the face of conservative Christianity, a newer version of it, just as conservative and fundamentalist, is rising, and it looks outwardly progressive but is far from.
For a while, Christian culture has been aware that it needs to make itself look appealing on the outside. Carl Lentz, the disgraced former pastor of the Hillsong New York church, didn't dress like many of the men in his career field. During his sermons, Lentz would wear shirts with low necks, skinny jeans, and designer clothing. Hillsong was deemed the celebrity church because of how many celebrities it attracted to its services. Its congregates didn't sing from hymnals, they had a band with lights, as if it was a rock concert instead of a church service. Hillsong's brand was cool. But despite its 'come as you are' appearance, its true intent was 'come as you are, and we'll change you into who we think you should be.' People of color reported that they didn't see people like them in leadership positions despite being a diverse congregation. Gay attendees felt welcomed at first but would later realize the church's anti-gay stance the longer they went there.
In the fourth and final episode, of the series, as the ash begins to settle from all the docuseries has revealed, attention is turned toward Christian influencers and how, though trying to look hip and relatable, still have the same agenda as the Duggars and the people like them: they want to convert people to fundamentalist Christianity and all the regressive ideas that it holds. And their aim isn't just to fill up pews but also ballots with an end goal that would have the government looking more like a theocracy than a democracy. A former IBLP member, who has now left the faith, speaks about how their objective is for Christianity to take over the world. The Christian influencer has thrived in the age of Instagram and TikTok. While decades ago proselytizing could be done through networks like TBN and CBN, nowadays all that's necessary are apps. And now, Christian influencers are taking that same zeal as their predecessors, but coating it in a trendy artifice to meet their agendas of not only conversions but twisting society into how they think it should look.
'Likes' and Jesus Described in 'Shiny Happy People'
Jen Sutphin runs a YouTube Channel called Fundie Fridays. It focuses on issues and politics within fundamentalist Christianity. She was interviewed for the docuseries. Many of her videos hone in on certain Christian influencers who use their clout to promote controversial ideas such as purity culture and anti-LGBT stances. A Christian YouTube couple that she has made videos about, Paul and Morgan, make an appearance on Shiny Happy People. Morgan is a former singer who would make covers of songs, and Paul is a former model and may or may not have been an elementary school teacher. Their videos try hard to come across as a fun couple that just happens to be Christians, and incredibly bigoted. Naturally, they're anti-LGBT. And in an episode, Paul expressed his frustration that a movie had too many interracial couples for his approval.
Like other Christian influencers, they've pivoted to talking about sex, but from a "godly" perspective. Some of their newer videos consist of asking strangers uncomfortable questions, such as how women should dress and their thoughts on kissing before marriage. In the docuseries, they're asked if husbands have authority over their wives. Morgan says that women are supposed to "submit" to their husbands, but acts like the understandable aversion to the idea of a wife having to submit to her husband is somehow overblown. In their latest YouTube video, they claimed that they were misled by the focus of the docuseries. But Paul and Morgan are just a couple of the many Christian influencers out there trying to make deeply conservative ideas seem appealing.
Girl Defined, a YouTube channel that Sutphin has made many videos about because they're constantly providing cringe material, is also operating in the same vein as Paul and Morgan. But instead of being a married couple, Girl Defined is composed of two sisters whose mission is to "help Christian women discover what it means to be girls defined by God." Their videos, to name a few, have titles such as "Drag Queens Are a Mockery of God's Design for Womanhood," "Is Watching Porn Less Sinful than Committing Adultery," and "Target Goes ALL IN with the LGBTQ Revolution." They currently have 159K followers, and many videos are reactions to their content. Famous drag queen, Trixie Mattel, has even made reaction videos where she is justifiably mortified about the things they say. But like other Christian influencers, in addition to blatant proselyting and pushing a conservative agenda, they also try to appear as lifestyle guides. Some videos include makeup tips, updates about their personal lives, and, of course, talking about sex from a conservative standpoint. What's concerning about their foray into talking about sex and even huckstering a sex guide is despite them having been brought up in the purity culture that has left them with many questions about sexuality, they're positing themselves as being reliable resources for sexual education and guidance.
From One Dubious Product to Another
see more : 'RHONJ': Bethenny Frankel Says Melissa Gorga Needs to Stay Out of Joe and Teresa's Sibling Drama
An infamous Christian influencer, Brittany Dawn, didn't start off pushing Jesus but instead by lifting weights. As a fitness influencer, Dawn sold personalized nutrition and fitness guides ranging from $80-$260. But her clients complained that her nutrition and fitness plans were not individualized. Further, they claimed that Dawn wasn't as accessible as she claimed she would have been in marketing her health plans. Clients said that she would either respond with generic responses or not communicate with them at all. The Texas Attorney General's office filed trade practices act lawsuit against Dawn for which she is required to pay $400,000 as part of a settlement. After the lawsuit fiasco, she reemerged on social media as a Christian influencer.
With her newfound persona, she instead creates videos about her ideas of sexual purity that she would claim are God's ideas, and even makes videos about demons. In one of her videos, she claims her sleep paralysis wasn't the common phenomenon that many people experience, but instead a demonic presence. When she's not talking about sex, demons, and Jesus, she sells tickets for her She Lives Freed retreats which are focused on "watching women walk into freedom with Jesus." The retreat only costs $600 (transportation not included).
We've Seen Christian Influencers Before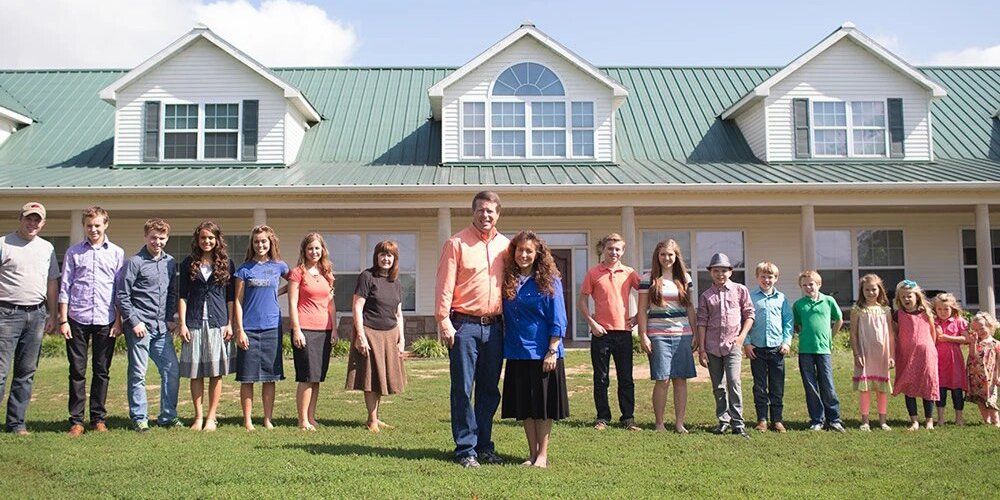 With society becoming further secular and the number of people claiming to be religious dropping, Christian influencers are having to find ways to make what they're preaching more appealing. But Christian influencers have come in different mediums besides social media. In 2012, Duck Dynasty aired and introduced the country to what seemed like a bunch of good ol' boys enjoying their wealth in their rural Lousiana town. Duck Dynasty focused on the shenanigans the Robertson family would get into. Besides their wealth from duck calls and decoys, they were known for their religiosity. Willie Robertson and his wife, Korie, made appearances in God's Not Dead–a movie where basically everyone who is not a Christian is portrayed as horrible. However, the show met controversy when Phil Robertson compared being gay to bestiality. Willie was an early and vocal supporter of Donald Trump. Willie's daughter, Sadie Robertson Huff, has also fashioned herself as a Christian influencer. Even the former influencer factory, The Bachelor franchise, had many devout Christian contestants who would use their time on the show to expand their Instagram following. While many mainly sling 'skinny tea,' others have made Jesus a part of their brand.
What sets Christian influencers apart from more conventional forms of proselytizing is how much they center themselves. As gaudy as televangelists can be, it's always clear what their objective is. Christian influencers, by contrast, can branch out and use different facets of their persona to draw someone into their core of trying to convert people. You may land on their social media accounts because of an interest in music, fitness, or relationship advice, but those can serve as mechanisms to usher someone into Christianity. While the faces and filters may have changed, the game is still the same. And as Shiny Happy People reveals, you always have to look past a jovial exterior that can be hiding something nefarious.
Source: https://dominioncinemas.net
Category: REALITY TV