MerPeople is the newest docuseries released on Netflix about a small group of individuals who aim to become professional mermaids. Directed by Cynthia Wade, the four episodes splish and splash through the trials and tribulations to become a beautiful and shimmery half-human, half-fish. While it may seem glamorous and even an easy task to obtain, viewers quickly learn that being a mermaid doesn't come without effort and even some hard times. The series comes just in time to piggyback off the hype of Disney's The Little Mermaid live-action remake, which stars Halle Bailey as Ariel.
In the series, we are introduced to a vastly different group of individuals with the same goal. There's a landlocked Mermaid named Sparkles from Arkansas who just wants to Mermaid full time, Che Monique who founded the Society of Fat Mermaids, Eric Ducharme – who created the most successful Mermaid Tail company, MerTailor – is making a park for mermaids like the one he had when he was younger. We also get to hear from OG Mermaids who spent time in Weeki Wachee Springs where the largest and most ornate Mermaid show used to be held. All of these Mermaids, former and current, want to make their passion for Mermaiding full-time. While Eric is creating his own Weeki Wachee Springs, Che Monique and Sparkles are spending time at Morgana's MerMagic Con hoping they'll get drafted for the Circus Siren Pod. If selected by Morgana, they would have the opportunity to Mermaid full-time and intersect their passion with their career. If one wanted to become a mermaid full-time, what would that entail? How do you become and mermaid and what is required?
Becoming a Mermaid Takes Physical Endurance
Getting the obvious out of the way, having strong swimming skills is a must for a mermaid. While there are wet digs and dry gigs, which entail just photo ops for parties and events, being able to swim is paramount for flowing like a merperson. It is really important to have some physical fitness as well. Treading water is incredibly challenging and being able to swim consistently like you don't spend 90% of your time on land is of utmost importance. Mermaids have to perfect their dolphin kicks. A dolphin kick is where you will put your ankles together and jackknife your way through the water, but it has to flow like a real tail. Now, if you couple treading water with the weight of the tail you're using, it requires a lot of core strength. It's necessary to get a little jacked for mermaiding. Also, if you can't hold your breath for longer than 3 minutes at a time, you better get to practicing!
Having a Mersonality is Key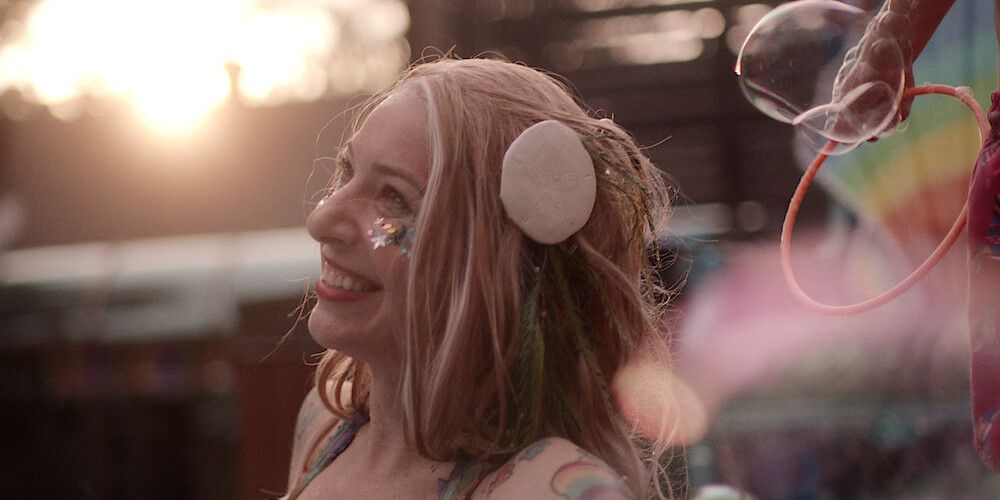 Just like in customer service, sometimes being a mermaid means you have to put on a happy face. A lot of mermaids will book children's parties and events as a source of income. You have to develop a unique personality that makes you stand out among the others. This will come with investing your time and money into creating a specific look. Sure, Ariel is the ultimate mermaid, but at this point, that costume is played out. Just like a WWE star, a mermaid has to find a gimmick that will gain them some notoriety. Since mermaids are often at children's parties and even in aquatic events at Aquariums or places that Eric Ducharme is building, you have to learn to create an experience. Being a mermaid means creating an ethereal aura about you to perpetuate wonderment. Telling stories and singing songs lends to the credibility that you are a beautiful creature from under the sea.
Glitz Comes At a Cost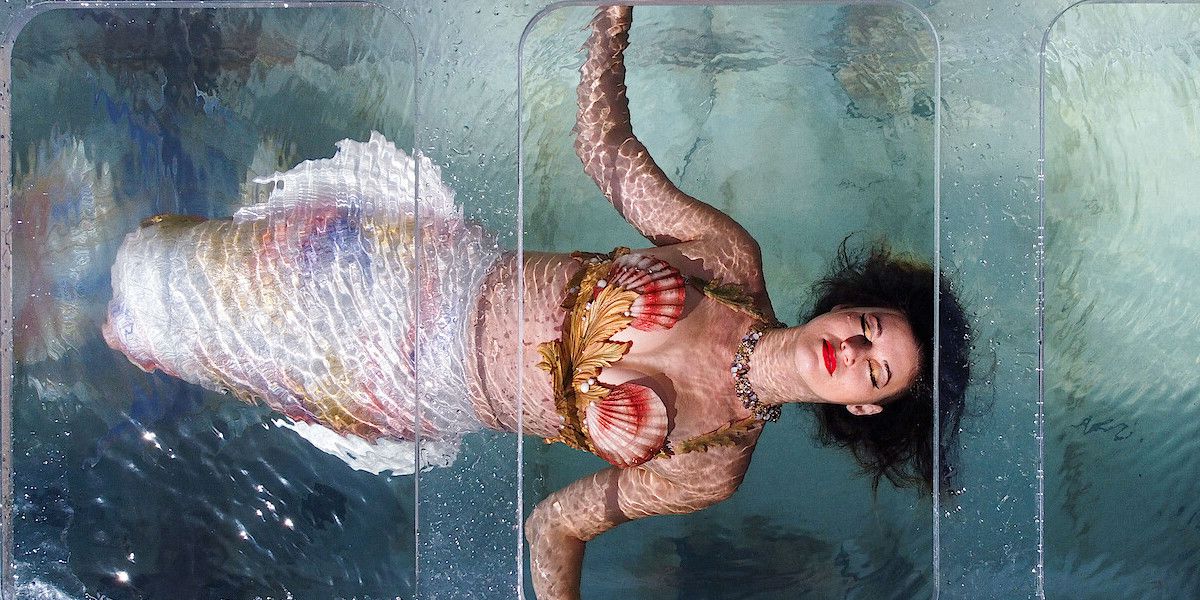 Developing that mersonality is key, but it comes at a price. The mermaid tail alone, which weighs about 40 pounds, can cost up to $3,200. Of course, there are less expensive options, but quality and durability are imperative to spend as much time using them as a mermaid would. On top of that, one professional mermaid, Rose Medina, told Insider that she spent $275 on a decorative top, $100 for a headdress, and makeup which can cost $150-200 every two months. She goes on to mention that her performer's insurance costs her $250 a year, and she spent around $8,000 to get her business up and running. The Professional Association of Diving Instructors (PADI) offers lots of mermaid certifications. A basic mermaid course costs $250, a standard mermaid course for $450, and an advanced course for $350, which requires the previous standard course as a prerequisite. To get your instructor certification, it costs $1500.
Career Opportunities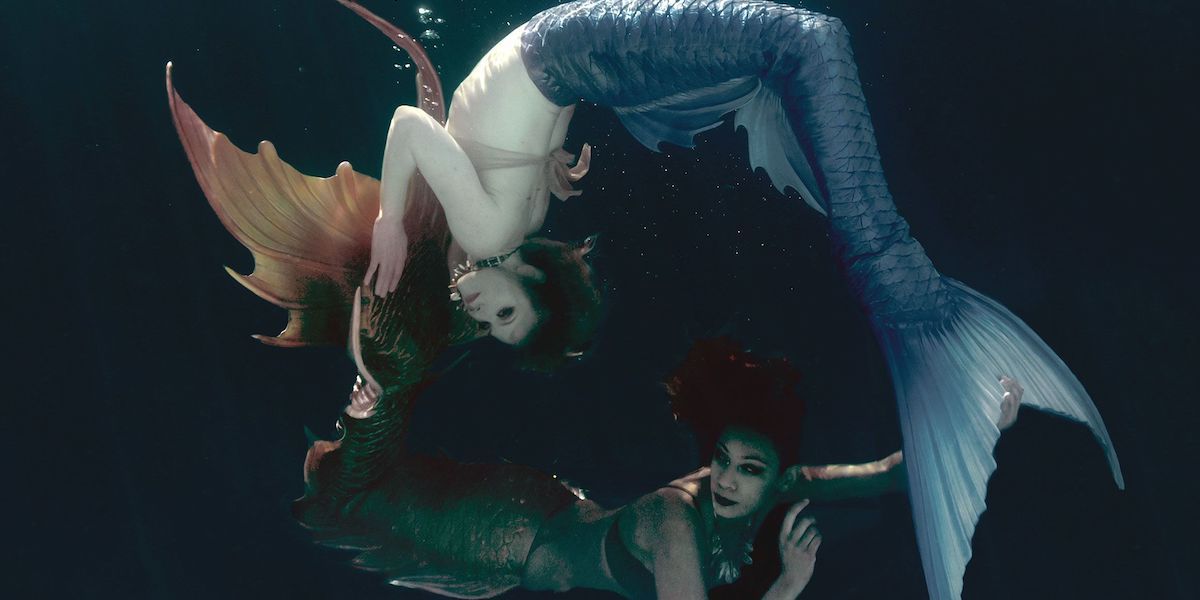 There are different ways to make money as a mermaid. If you enjoy teaching others how to perfect their mermaid craft, becoming a Mermaid Instructor might be the job for you. You will get the opportunity to teach kids and adults to live out their fantastical dreams and do underwater photo shoots for them. Many professional mermaids own businesses that include photo shoots, underwater and on land. (PADI) offers mermaid classes as well as scuba and diving classes that can be combined to create the ultimate mermaid. In the current age of social media, content is key and mermaids can generate amazing content. Creating your own business and participating in events is the perfect opportunity to create a TikTok or Reel that can go viral and earn you influencer status. According to ZipRecruiter, the average hourly pay for a Professional Mermaid is $67.39. This gives you the potential to make over $140,000 a year if you work 40 hours a week.
Being a mermaid seems like it would be easy and glamorous with very little requirement, but MerPeople shed a beautiful light on the hard work that each individual puts into their craft. Just like any other skill set, there are hours and hours dedicated to improvement, and it can be cutthroat to make it to the top of the underwater food chain. If you've ever thought about becoming a mermaid, here's your sign to start saving and bringing out those acting chops. It may be better down where it's wetter, but it doesn't get that way without a little effort and maybe some glitter.
Source: https://dominioncinemas.net
Category: REALITY TV