Teen Mom has built a franchise that's unparalleled when it comes to culture phenomenon. The MTV reality series has changed the outlook on teen pregnancy, shining a spotlight on a select few individuals who go through the experience. For all its well-intentions, however, the franchise does put its participants in a box, one that prevents them from growing – or at least slows down their development as not just parents, but as people.
When the series premiered in 2009, it brought to the forefront a continuation of the 16 and Pregnant series that introduced us to Maci Bookout, Amber Portwood, and Catelynn Baltierra. All three remain on the series — while a few others, like Farrah Abraham, have left the show. Specifically looking at those three, as well as some of the other long-running stars like Cheyenne Floyd and Briana DeJesus, there's an argument to be made that the series is holding these women back. Like any show, Teen Mom is built on drama. When these stars first appeared, the show didn't have to manufacture much since teen pregnancy was enough of a storyline to bring in viewers. Years have passed, and for a handful of these moms, multiple pregnancies later, the show has to find drama somewhere. This is where Teen Mom puts its cast in a bind.
'Teen Mom' Forces the Moms to Relive the Past
With reality shows, it's never easy to determine what is and isn't dramatized for television. Would a certain conversation actually take place if it weren't for the producers forcing it to happen? Would two exes continue a decade-long argument if it weren't for television? A lot of these discussions make it conceivable to believe that Teen Mom is keeping the past in the present for many of these moms. Someone like Briana sees the majority of her storylines tied around her exes being absent fathers to her daughters, which she constantly has to engage with due to the show. While single moms are constantly dealing with custody disputes and conversations with their exes, the level to which someone like Briana has to do so (and in the public's eye) makes it hard for her to ever actually move on in life.
There are plenty of examples on Teen Mom like this. Maci has to deal with the same things with her ex, Ryan Edwards, though it's on a much larger scale considering his legal troubles. Amber also has a tough time ever really taking the next step in her life since she went through some of her darkest days while appearing on Teen Mom. All of these factors make it understandably difficult to ever advance past the label of being a "teen mom" when these stars are constantly being reminded of the fact. To add to this, the moms that do move on, more recently Chelsea DeBoer and Kailyn Lowry, tend to move on quickly to their next chapter — whether it's by way of their own reality home remodeling show on HGTV as DeBoer, or with their own podcast as Lowry. Regardless, it's a positive step and one that would have been hamstrung had they remained on the MTV series.
'Teen Mom' May Have Jumped the Shark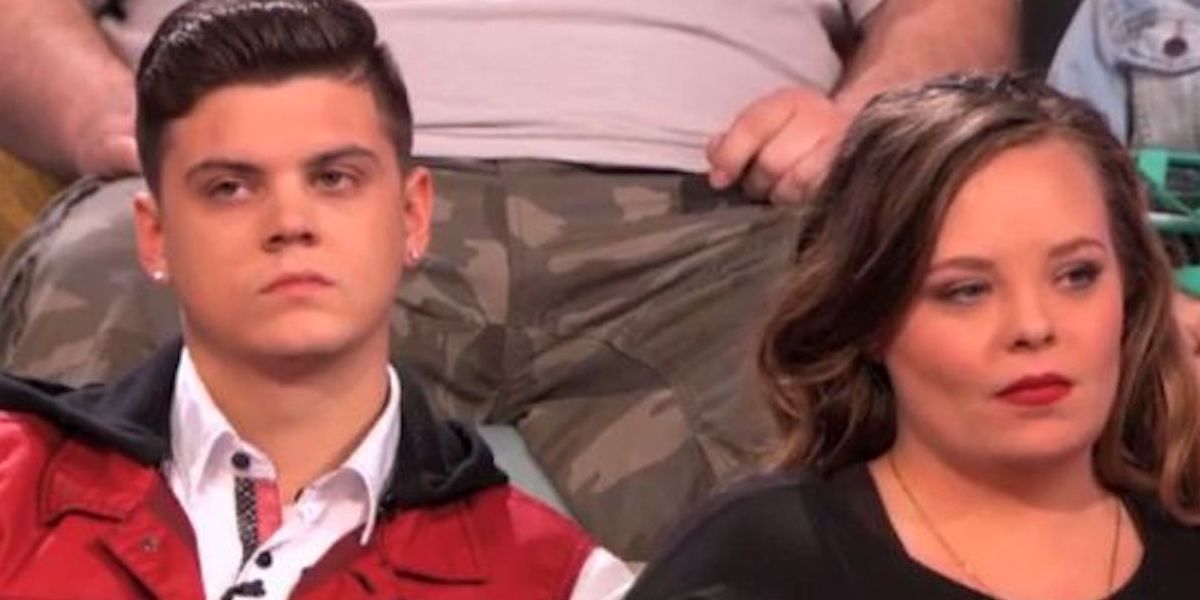 see more : What the Writers Strike Means for Reality TV's Future
With Teen Mom being such a culture shock of a show, one that changed the perspective on an entire situation, there's no shame in maxing out on its success. A decade-plus into this adventure is a long time. Not many network shows can say they've had a run like this franchise has. Being that it's focused on such a heavy topic with real-life impact, at some point the audience will move on to something else be it due to boredom, oversaturation, or simply because they have grown.
There's 16 and Pregnant and Teen Mom, but there's also Teen Mom 2 and Teen Mom OG, which then became Teen Mom: The Next Chapter. Family reunion specials have been added, and more spin-offs like Young and Pregnant. There comes a point when it's all too much and MTV may soon realize that. The Teen Mom franchise served its purpose. There's no shame in reaching fatigue among fans. At this point, though, the show is just holding its stars backs, forcing them to live in this public box without giving them a chance to actually move on. We can applaud Teen Mom for its self-awareness back when it debuted, but now it needs to realize the impact it's having on its own cast.
Teen Mom and all of its spin-offs are able to be streamed on Paramount Plus.
Source: https://dominioncinemas.net
Category: REALITY TV