Strays is the latest raunchy R-rated comedy from producers Phil Lord and Christopher Miller, following their previous success with this year's Cocaine Bear. The film follows Reggie, a sweet and kindhearted dog who after being abandoned once again by his terrible owner, becomes friends with a group of other stray dogs with their own issues with humans. The group set out on an adventure together in order to get revenge on Reggie's owner once and for all.
Between the talking dogs and the humans they interact with, Strays features a wide variety of characters, from recurring characters on their adventure to single-appearance characters that leave a significant impact. The range of likability for the character is also a feat to behold, as they can range from some of the cutest and most wholesome characters you've ever seen to a pitch-perfect depiction of the worst person you've ever met.
10
Doug
Played by Will Forte, Doug is Reggie's selfish and ruthless owner, who more often than not uses Reggie as an outlet for his anger and regression about his own increasingly miserable life. Doug blames Reggie for all the bad things that happened to him in life, and despite being his owner, he would love more than anything else in the world to get rid of the dog.
From the very first scene up until the very end, Strays does not stop in the countless ways that it shows you just how terrible and irredeemable of a person Doug truly is. The film constantly shows examples of his pathetic life and his abhorrent treatment of everyone around him, painting the perfect setup for the climax of the movie when the dogs finally get their revenge upon him. Doug from the get-go cemented his spot at the bottom of the list, as he commits the irredeemable movie crime of violence against dogs, yet the film even still does everything it can to make the audience hate Doug.
9
Willy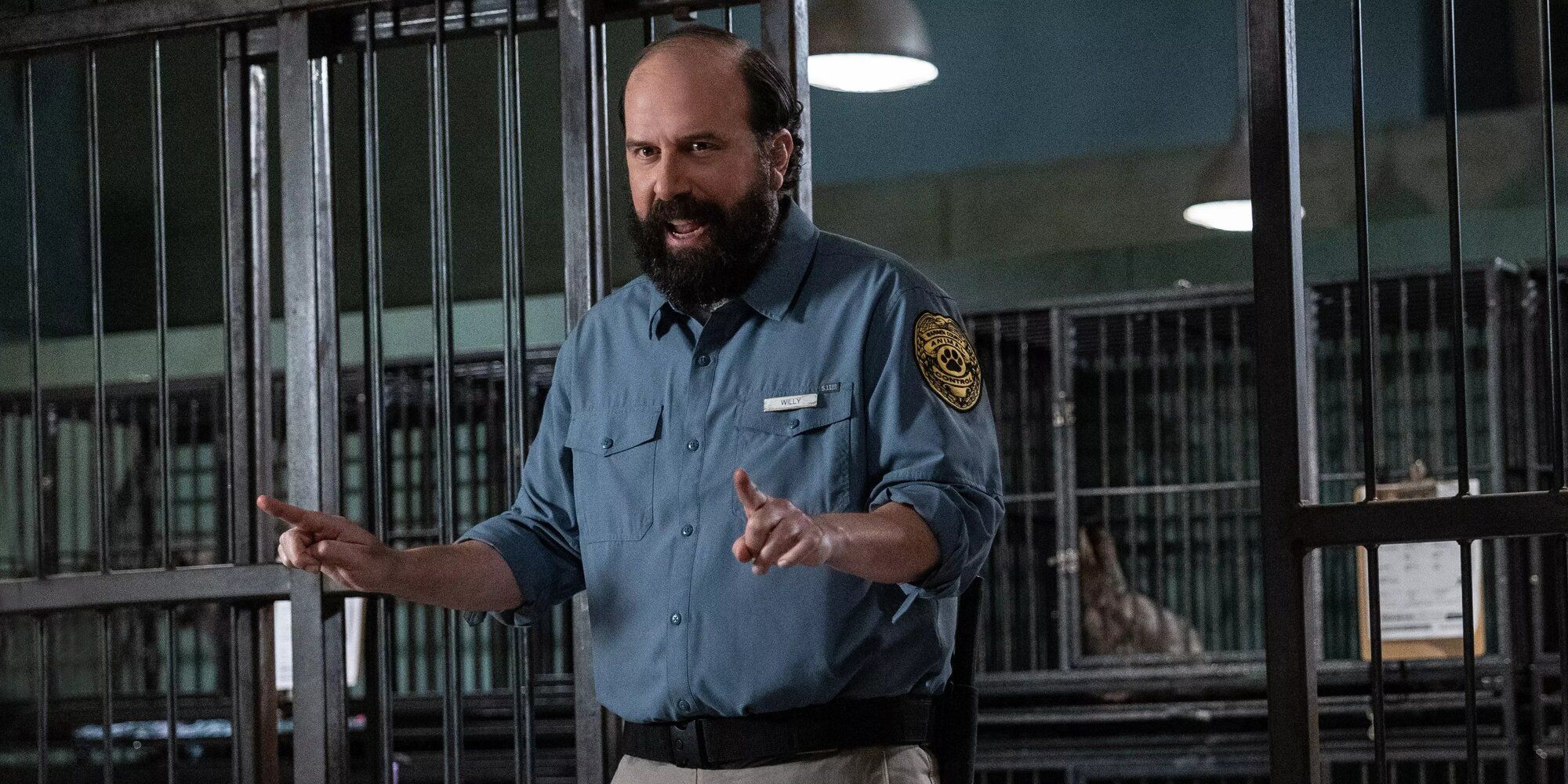 Played by Brett Gelman, Willy is a local Animal Control officer at a dog pound where the main group ends up after being discovered on their own in the forest. As the last line of defense between the captive dogs and freedom, he is subjected to a terrifying, hilarious, and disgusting ploy to escape, in which every dog in the cell poops to force him to open the cell door.
While Willy only makes an appearance for a single scene, the film does enough set up for the character comedically to make him a less-than-ideal person to be in charge of the captivity of animals. This short but effective setup is enough to make it that much more hilarious when he is subjected to more dog poop than any one singular person could ever hope to experience at once.
8
Finn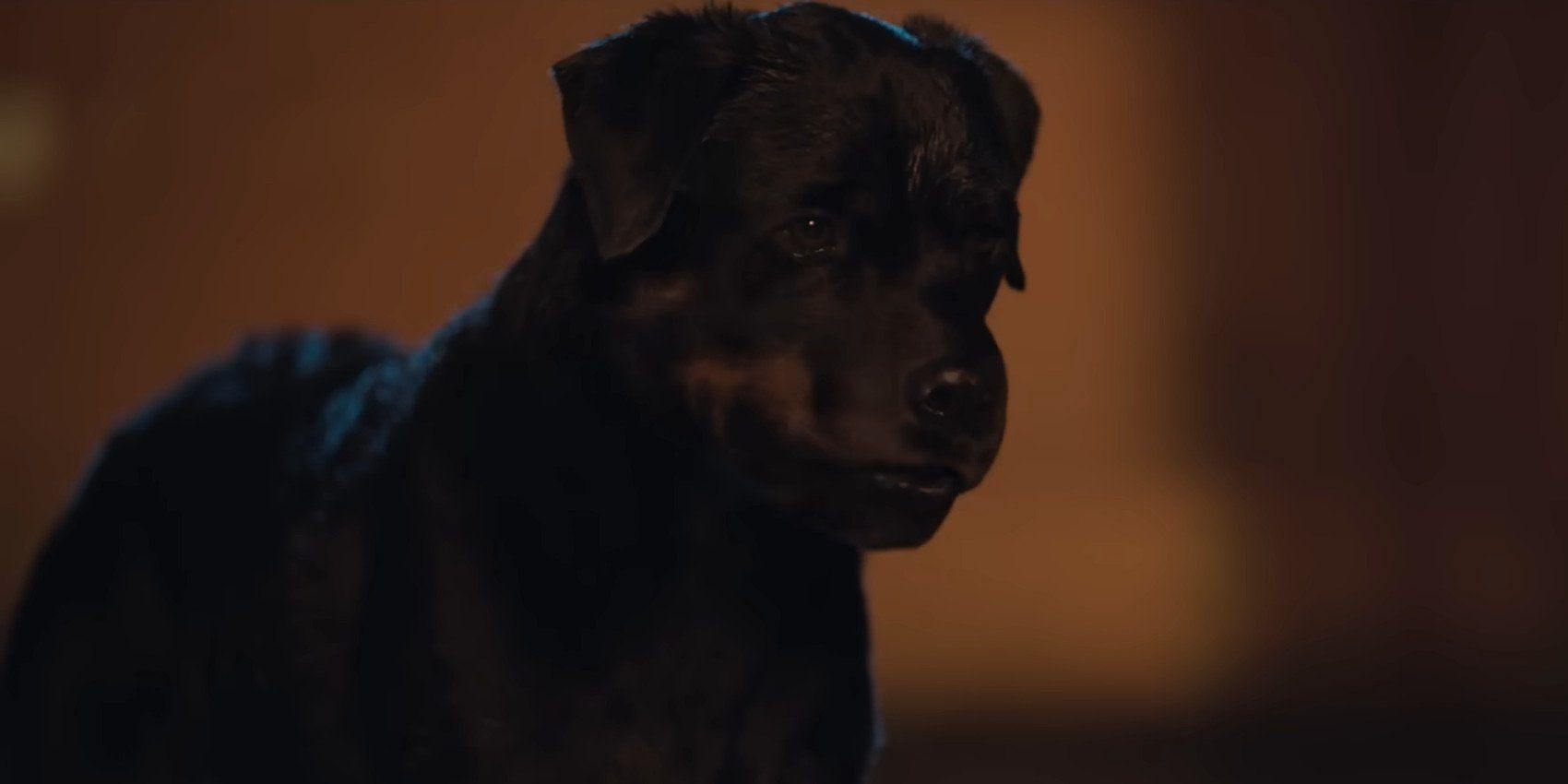 Voiced by Jimmy Tatro, Finn is a rottweiler dog who roams the streets of the city, before coming across a lost and curious Reggie as one of his first dog-on-dog interactions within the city. While initially hostile and aggressive towards Reggie, seeing him as easy prey, he is eventually scared off by the rambunctious and crazed nature of Bugs.
see more : The 10 Best (and Scariest) Devils On TV, Ranked
While Finn doesn't show up in the film for long, he makes a great impression on the audience showing that the aggression and R-rating of the film apply to dogs just as much as it does to humans. Finn does this job spectacularly well, acting as the sort of aggressive back alley thug you could see in a standard comedy movie affair, only translated to the film's world of talking dogs.
7
Rolf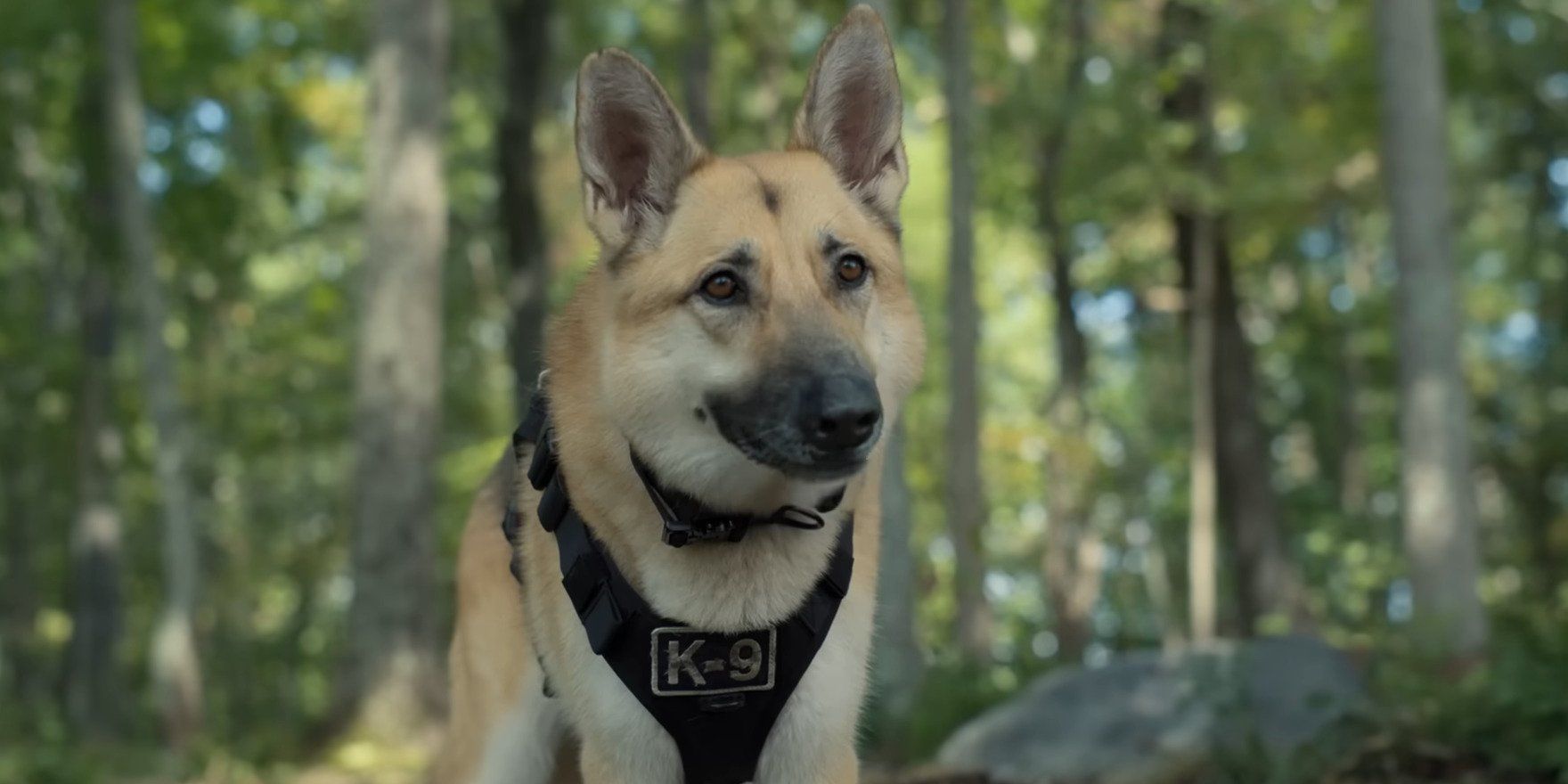 Voiced by Rob Riggle, Rolf is a K-9 unit German shepherd who ends up finding the main group of dogs after they wake up from their hallucinogenic-caused fever dream. Rolf's allegiance with the group sways back and forth throughout the film, from acting friendly thanks to a prior friendship with Hunter to getting the group captured by Animal Control. By the end, Rolf is able to help the group get back on the path to Doug's house at an opportune moment directly before the climax.
RELATED: No More Dead Dogs: 10 Best Movies Where the Dog Doesn't Die
As the most recurring dog character outside the primary four, Rolf gets much more time to shine comedically compared to the other dogs, as the prospect of a dog with a job is an effective comedic setpiece. The film even plays off of his previous betrayal when he helps the main group, as he apologizes for being "such an asshole" before muttering to himself that he should get some help.
6
Chester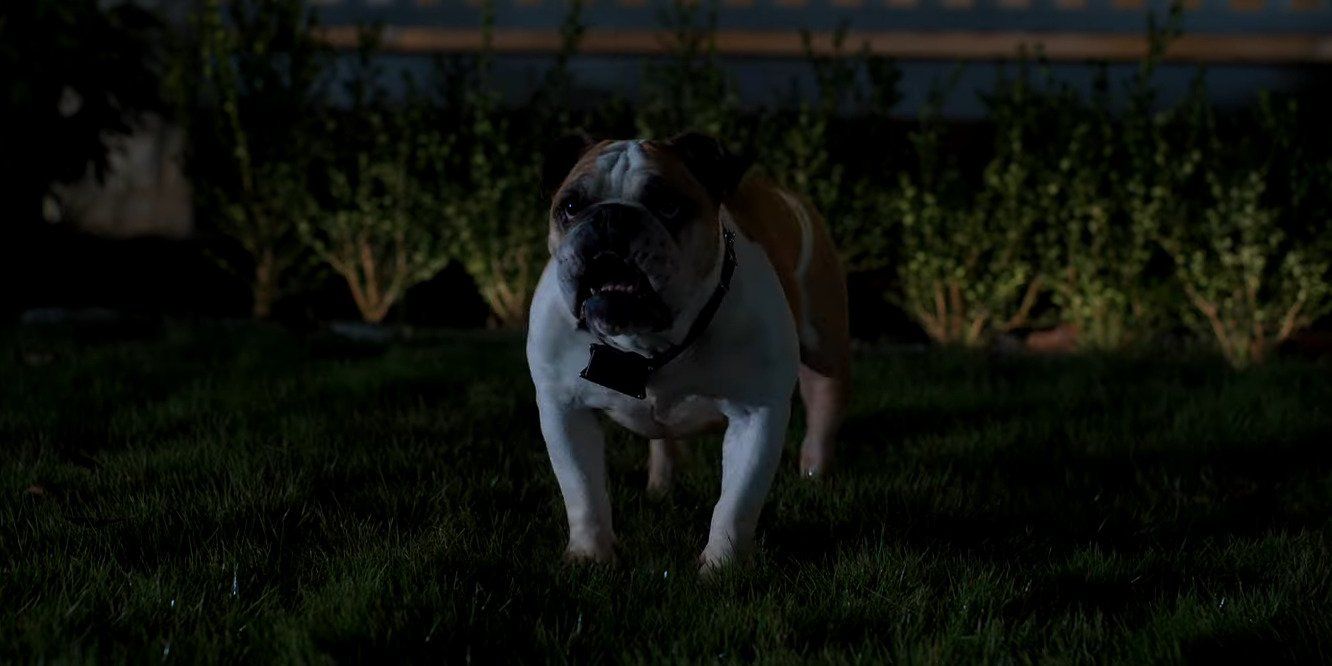 Voiced by Jamie Demetriou, Chester is a British bulldog friend of the main group that they want to join on their night in the city of partying and showing Reggie the joys of being a stray. Chester is sadly stuck within the confines of his owner's frontline, thanks to a shock collar and a "magic fence".
While Chester is mostly relegated to the montage of Reggie learning the benefits of being a stray, his character acts as an extended comedic bit about the inherent comedy of the invisible fence method of training dogs. It makes for a great deal of comedy to see the dogs react in real-time to the terrifying nature of the invisible fence, and Demetriou's vocal performance especially sells the comedy of the sequence.
5
Gus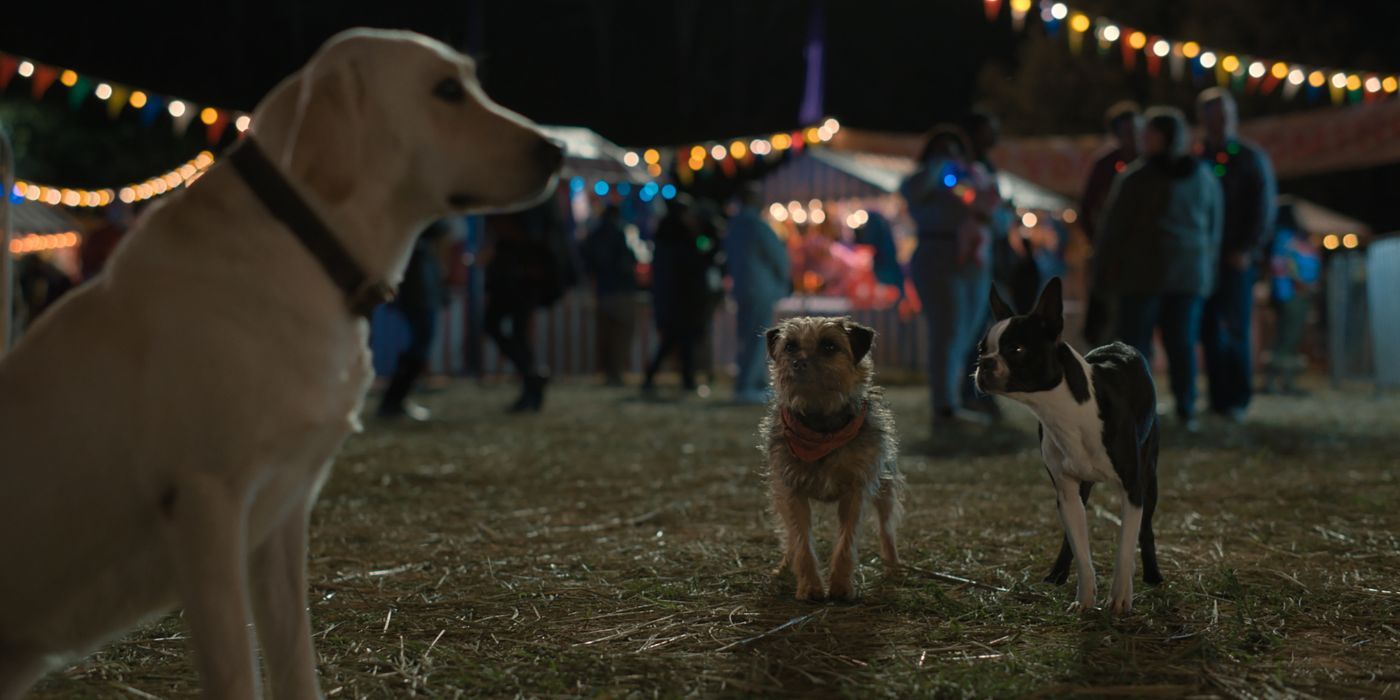 Voiced by Josh Gad, Gus (also known as 'Narrator Dog') is a yellow lab who is seen by the main group during their time at a local state fair, as they see Gus looking on at the story of his owner. He quickly becomes the mockery of Bug, as Gus is so focused on his internal monologue about his owner that he won't even respond to the other dogs trying to strike up a conversation.
Gus's extended sequence is a direct jab at the other popular dog movies in recent memory, even getting the exact casting of Gad after his similar "narrator dog" roles in A Dog's Purpose and its sequel, A Dog's Journey. It makes for one of the funniest moments in the movie, especially when Gus reveals that, despite the cheery wholesome nature of his story up until that point, his owner is actually a serial killer with a steadily rising body count.
4
Hunter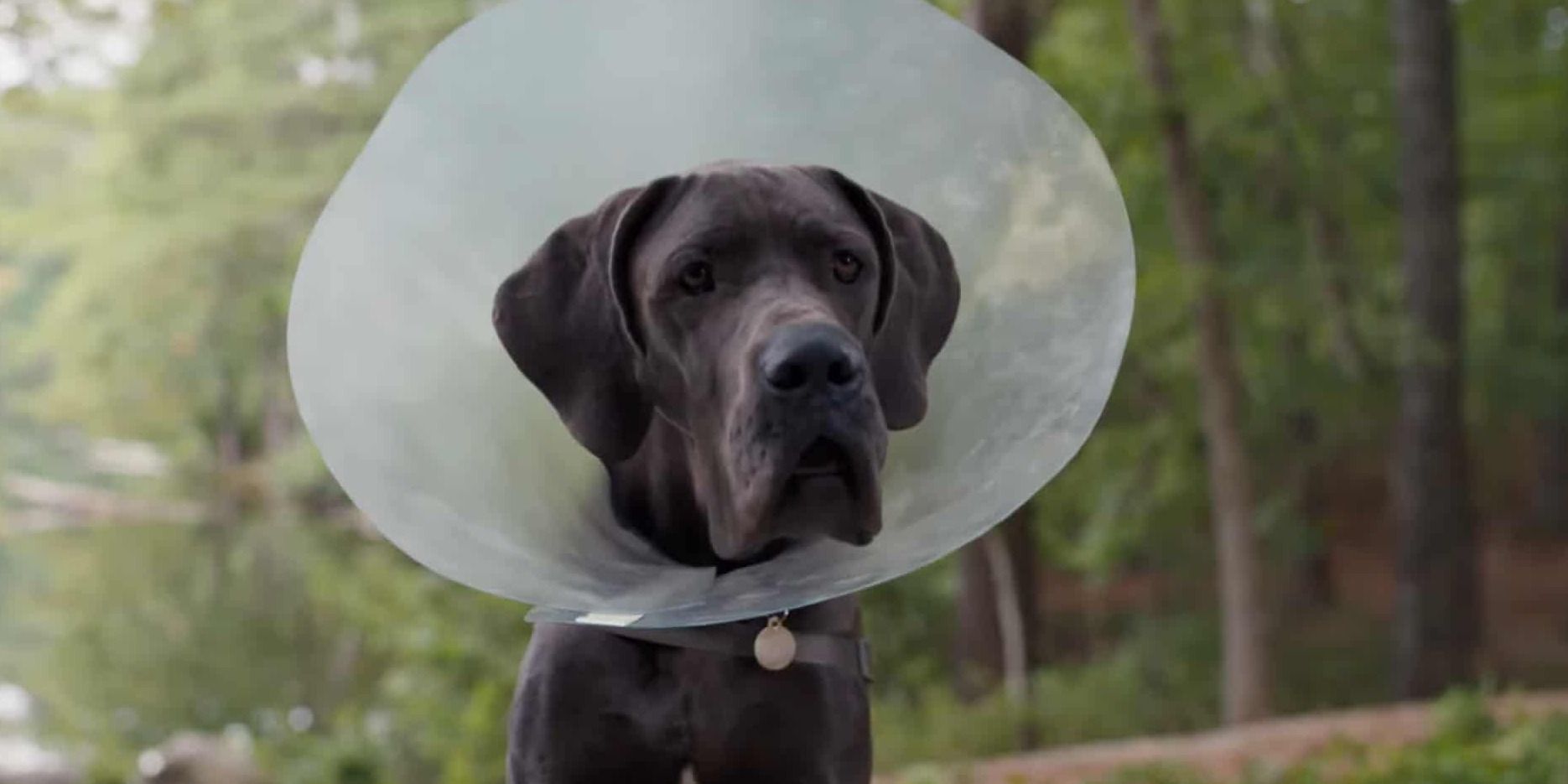 see more : The 10 Best Pilots in Sci-Fi Television, According to IMDb
Voiced by Randall Park, Hunter is a Great Dane therapy dog who, despite his looks and size as one of the biggest dogs in the movie, is a shy and nonconfrontational softie. He has a strong friendship with both Bug and Maggie, and becomes a part of the main group on Reggie's quest to get revenge on his owner.
RELATED: Will Ferrell's 10 Best Movies, According to Rotten Tomatoes
The classic archetype of a large intimidating character actually being a wholesome sweetheart works perfectly well for Hunter in the world of the film. As a member of the primary cast, Hunter gets a lot of great comedic moments and time to shine, from his dependence on his cone to his obvious crush on Maggie. Park also does a spectacular job at bringing Hunter to life, with a vocal performance that perfectly encapsulates his socially awkward but sweet tendencies.
3
Maggie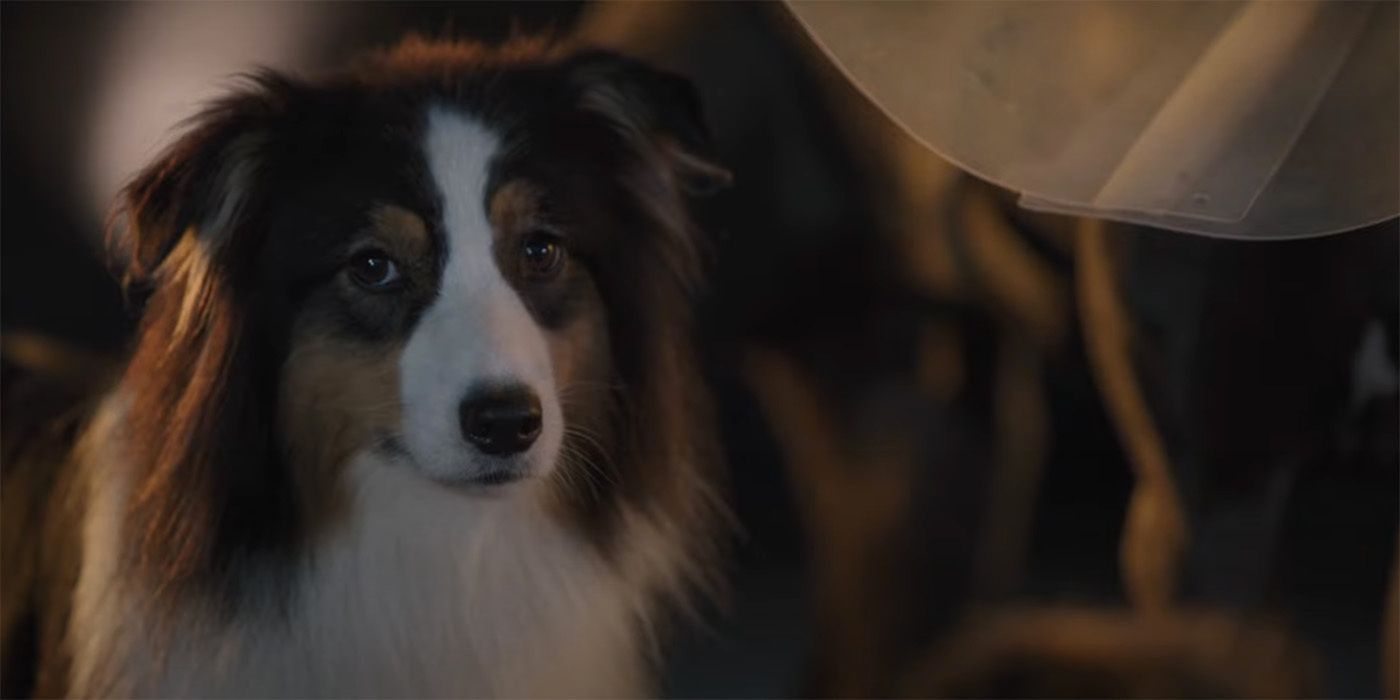 Voiced by Isla Fisher, Maggie is the intelligent Australian Shepherd of the group who helps Reggie and Bug on their quest after being neglected by their owner in favor of their new designer dog. She is primarily the brains of the group, helping them stay out of trouble, and also acts as the love interest for Hunter, as the duo shares a great deal of tension throughout the film.
As the singular female member of the main group, Maggie gets a lot of great moments of comedic back and forth with each member of the group, especially with Hunter, her romantic interest. Her other main source of comedy comes from her incredibly strong sense of smell, which comes into play a multitude of times throughout the film to great effect. Maggie's overall more grounded and caring nature makes for a great dynamic in the main group, and Fisher's vocal performance especially does a great job of solidifying this.
2
Bug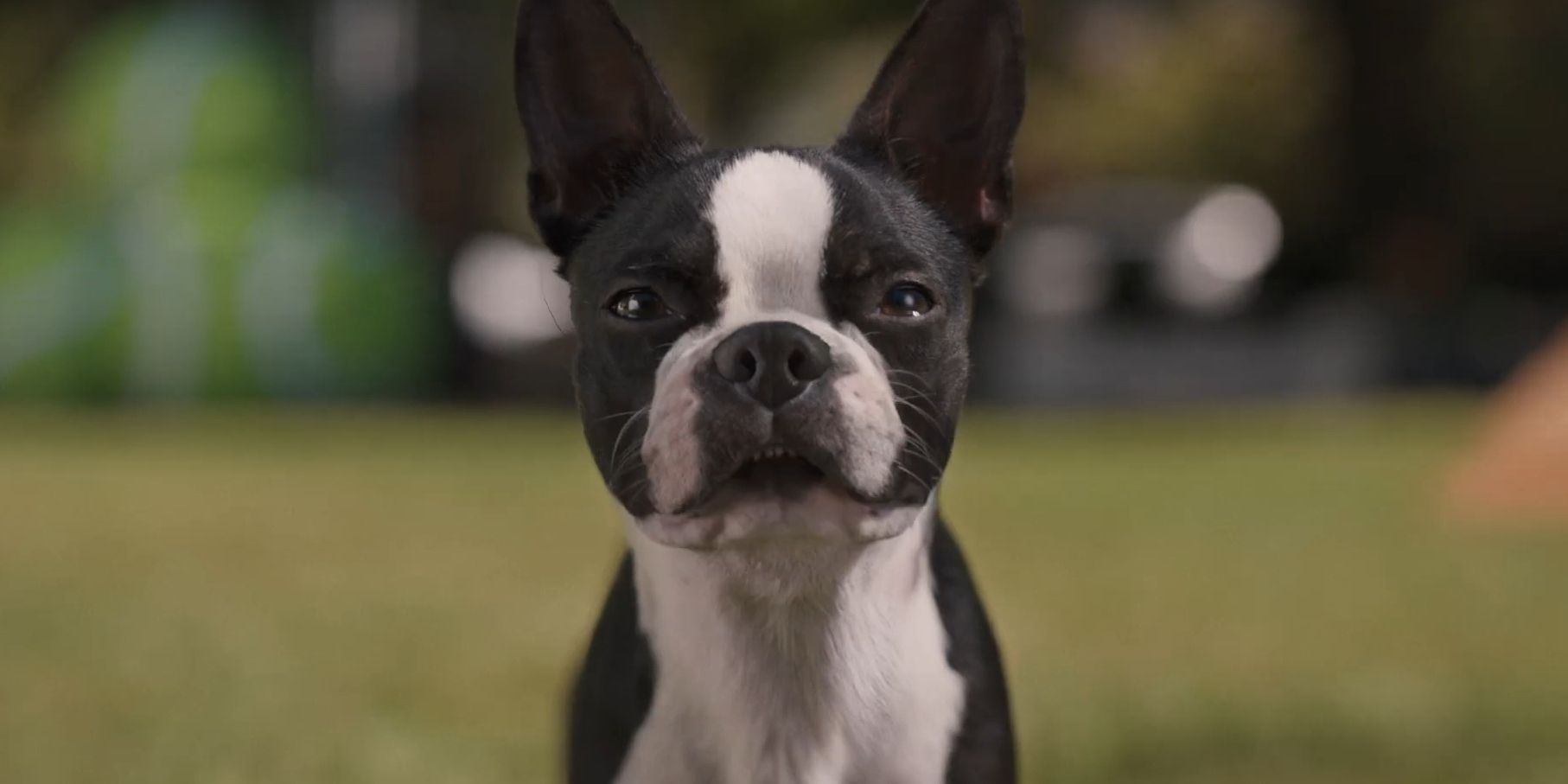 Voiced by Jamie Foxx, Bug is the small yet highly aggressive Boston terrier who quickly becomes Reggie's first true friend in the city, showing him the joys and strengths of being a stray. Their friendship evolves throughout the film as they go out on their adventure to get revenge on Reggie's terrible owner, and we even get insight into Bug's own traumatic past as a pet.
It's almost always a given that smaller dogs are much more aggressive and high energy than expected, and Foxx's vocal performance perfectly encapsulates the big personality in a smaller body that Bug stands for. The character also gets a surprisingly great deal of depth and character development throughout the film, as he learns the importance of not treating life as a solo act, and even gets over his hatred of humanity.
1
Reggie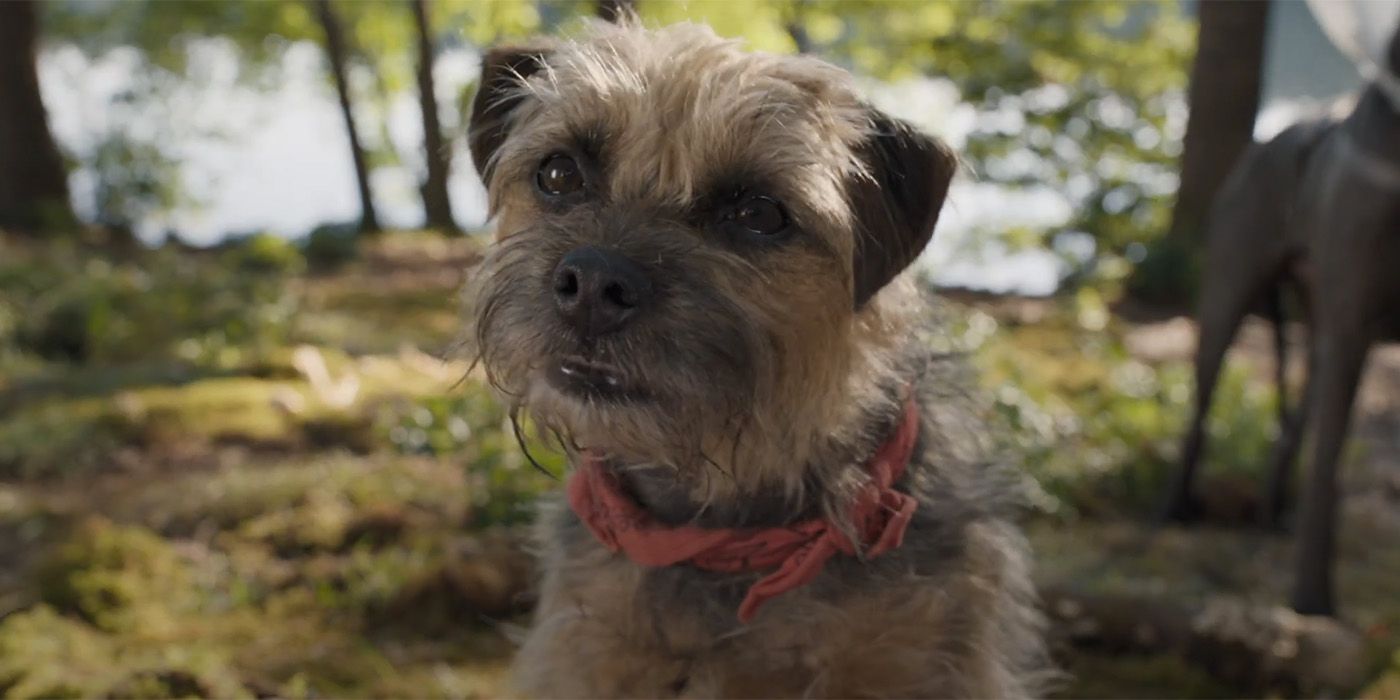 Voiced by Will Ferrell, Reggie is the lead role Border Terrier of the film whose overwhelmingly kindhearted and forgiving nature has ended up being his biggest downfall. Despite his terrible living condition, his unconditional love for his owner has blinded him to the truth of the situation at hand, and his fish-out-of-water experience in the city becomes eye-opening for him. He is soon joined by his group of new friends on a quest to get revenge on his terrible owner in the best way that Reggie sees possible, biting his dick off.
Reggie perfectly encapsulates the wholesome, always-loving nature of dogs, and the film's ability to contrast his nature with the danger and raunchiness of the real world makes for some of the best comedic moments in the film. It's hard not to fall in love with Reggie's silly and loving nature, as he's always seeing the good side in everything and everyone, even when they're seemingly irredeemable. Ferrell's vocal performance especially works perfectly for the role of Reggie, as his innocence towards the world is similar in style to that of another iconic Ferrell role, Buddy from Elf.
NEXT: The 10 Best R-Rated Comedies of the Past 5 Years
Source: https://dominioncinemas.net
Category: Lists