Collider Forces is all about highlighting artists who are changing film and television for the better. Do you know who's having that kind of impact on the industry? Someone who's made such a significant impression that we can already see the ripple effect she started? Director and cinematographer, Rachel Morrison, the first woman to ever score a cinematography Academy Award nomination.
In celebration of Morrison's work as a director on Season 3 of The Mandalorian, she joined me for a Collider Forces interview to discuss how she managed to break through in a male-dominated sector of the industry, and then do it yet again when making a name for herself as a director in addition to continuing her work as a cinematographer.
But before we get to her accolades and franchises, we had to go back to the beginning, and for Morrison, that meant veering into reality television. While that filming format wasn't in line with her long-term goals, it proved vital to staying afloat after accumulating school debt. She explained:
"Room Raiders was right after the first kind of faux internet boom/fail, right? I got out of school, undergrad at the time, and had a minute where I was actually shooting really cool documentaries and traveling around the world in Argentina and Russia, and doing things that were much closer to my heart. And then that first internet fail happens and suddenly we were all unemployed, and the thing that got people getting paid again, at least in my world, was reality TV. And I knew, even though the money for a 21-year-old, or whatever I was, was good, it was so far from what I actually wanted to do, and I felt like I was getting further from the dream, not closer to it. And so I ended up going to AFI to really focus on cinematography, and came out with so much debt again that I ended up back in reality TV to pay off some of the debt I was in, but gave myself a deadline, and it was like, as soon as I hit this mark with getting out of some of the financial debt weight that I was gonna stop and really focus on film, and that's what I did."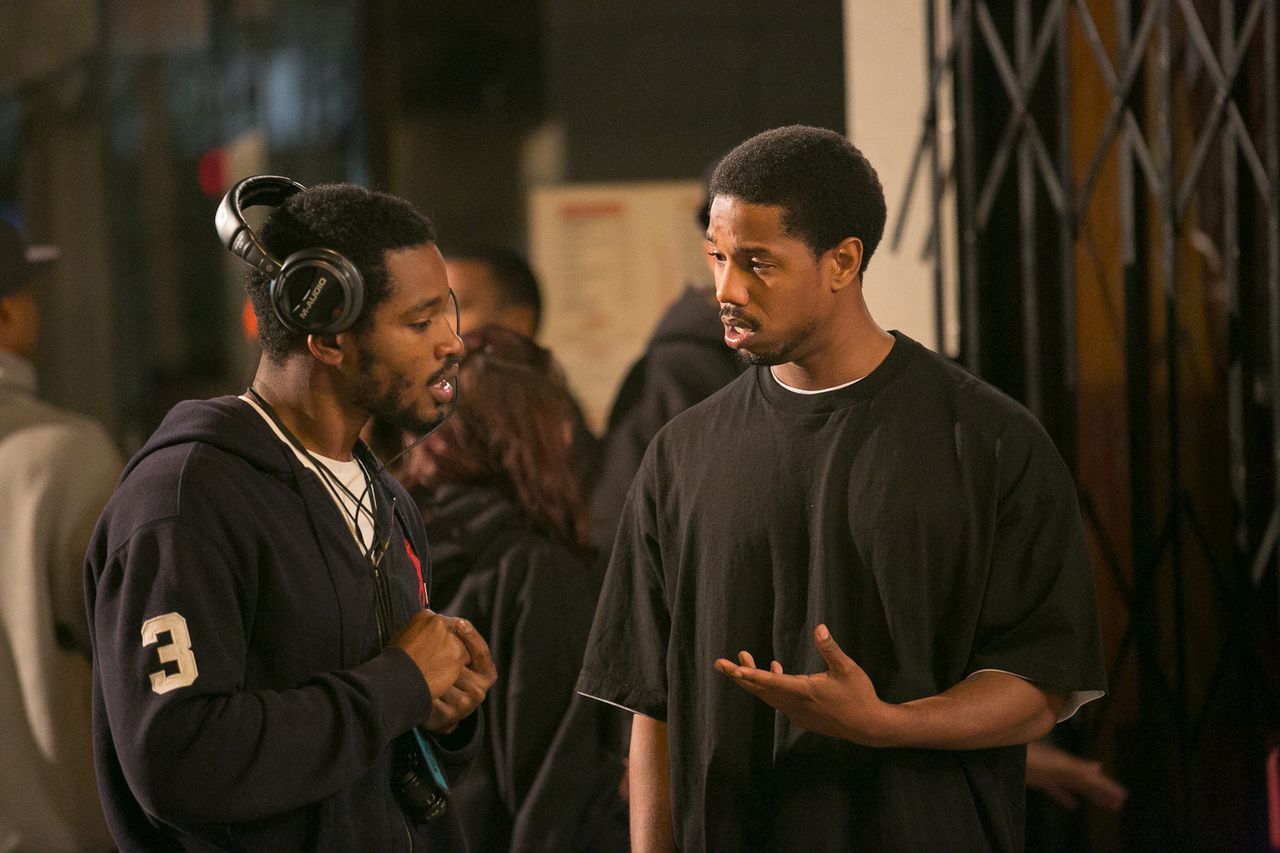 It's a good thing Morrison stuck to her guns on that point because eventually, it meant crossing paths with someone who'd become a frequent collaborator, Fruitvale Station and Black Panther director Ryan Coogler. Morrison explained how that creative partnership began:
"Without a doubt Fruitvale Station was the film that was transformative in so many ways. Interestingly, the way I ended up on Fruitvale was because I had met with Ilyse McKimmie at the Sundance Labs about potentially doing the labs, and she had me describe the kind of movie I wanted to make. At the time, this is a year before Ryan was looking for a DP, but I had inadvertently described Fruitvale. So then, a year later — I really credit her for cataloging and remembering. I didn't end up doing the labs, but she remembered this conversation we had had and Ryan was looking for a DP and he wanted somebody — this is actually to bring reality [TV] full circle or documentary full circle — he wanted somebody who had a background in documentary and single camera subjective storytelling, making decisions on the fly, lighting for a singular experience, experiential filmmaking. And so that actually came into play in me getting hired."
From there, Morrison would continue to get hired, not just by Coogler, but also by other hugely talented directors including Rick Famuyiwa for Dope and Dee Rees for Mudbound, the film that ultimately scored Morrison an Oscar nomination for her work, making her the very first woman to ever be nominated in the cinematography category.
That first is a big deal. The achievement likely inspired countless aspiring filmmakers to believe that a career in cinematography was a possibility because Morrison set such a great example. On top of that, her nomination paved the way for more female nominees in the category. Morrison's 2018 nomination was followed by Ari Wegner getting nominated for Power of the Dog in 2022 and then Mandy Walker earned a nomination for her work on Elvis this year.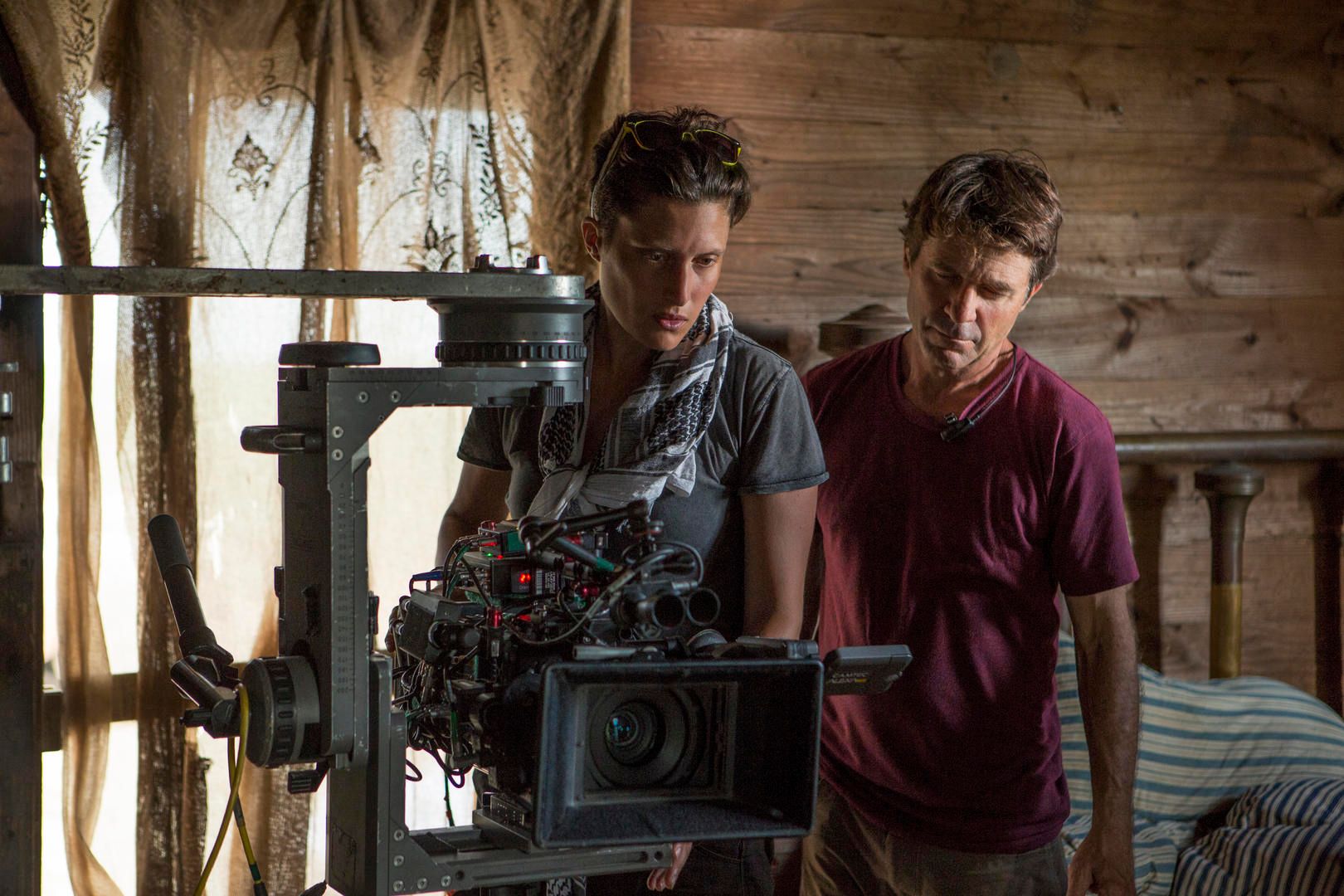 So yes, Morrison's nomination is a game-changer, one that will undoubtedly continue to make a difference moving forward. But Morrison also noted that what happened after her Oscar nomination encouraged her to make a bit of a career change. Here's what she said when asked for a misconception about what it means to be Oscar-nominated:
"It's not quite like the floodgates open. I think, in the same way that people still like to pigeonhole you for the thing that you do, I made this very small movie that got nominated for an Oscar, so it's not — well, I think part of it too is they're really not making that many $100 million dollar dramas anymore. But it wasn't like the floodgates opened to all of my dream $100 million dollar dramas. The $100 million dramas are like, Nolan has his DP, Scorsese has his DP. None of the big mega filmmakers who have those kinds of budgets were on the hunt for a new DP, so the scripts that I was getting, if anything, I felt like they weren't as good as the versions of the things that I had made. You know, big movies that weren't Black Panther, small movies that weren't Mudbound and weren't as make-able … And so I think I just actually found that, in a weird way for me, rather than try to outdo these accomplishments that I made, it was the right time to pivot to directing, which more and more had been percolating. And the Ryan Cooglers of the world, the Rick Famuyiwas, all these people had been telling me, 'You should direct. You think like a director. You have stories to tell. Get out there.' And so I think it was like, okay, I hit this amazing career milestone, let me start over and start from the bottom and try this other new thing that has been piquing my curiosity."
Yet another decision well worth sticking to and following through on because eventually, Morrison found herself directing episodes of acclaimed series like American Crime, The Morning Show, American Crime Story, and now, The Mandalorian.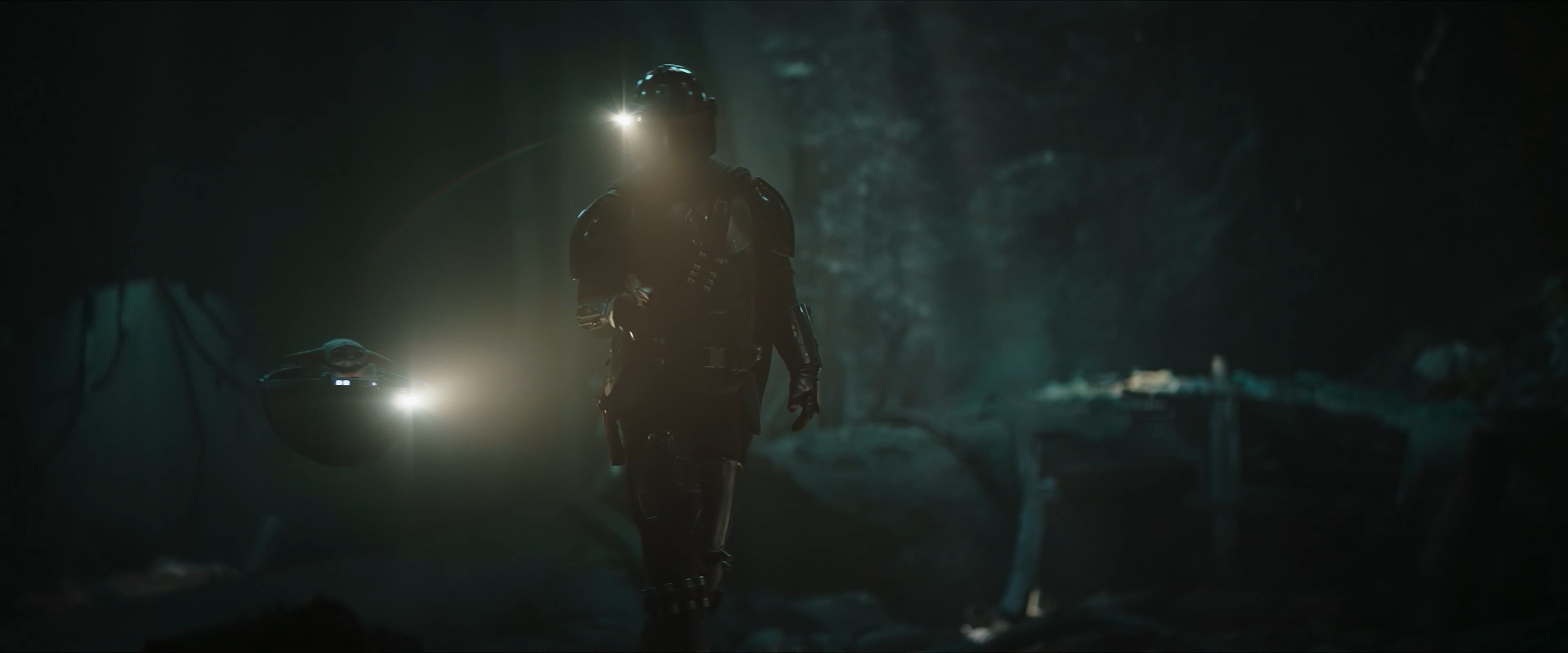 Yes, getting to direct an episode of The Mandalorian is a huge opportunity, but it's also one that comes with a significant amount of pressure — pressure from diehard fans, the pressure that comes from working with a significant amount of franchise lore, and then also the pressure of working on gigantic production, period. Given all that, I asked Morrison if signing on for The Mandalorian was a no-brainer or if there were certain questions or concerns she needed to be ironed out before committing. Here's what she said:
"I wanted to be transparent with everybody that I'm not — I feel like historically, a lot of the people who work in the Star Wars universe work there because it is their world, right? They live, eat, breathe it. They're comic book nerds, they're Star Wars junkies, and they come into it with this encyclopedia of knowledge. And I think that that was true of at least the first few seasons of Mando directors, or first season and a half, and then I think that they made a conscious decision in some part to bring in some people who maybe could bring something different to the table. There was no pretense that I was this wealth of Star Wars knowledge because I wasn't, but I also feel like my episode was almost handpicked for me. It was a very visual episode, and baby gets to save the day, which is always fun. It was a no-brainer for a couple reasons. I was curious about The Volume, which is the technology that Mandalorian set the stage for, this whole new way of filming things. And I had seen it in action, but I'd never actually been the person behind the lens for it, and so that piqued my curiosity. Rick [Famuyiwa], who was the supervising producer on that season, supervising producer-director, he and I are very close. We've shot movies together. I trusted him. He thought I'd be good for this and I was like, 'Okay, I trust your judgment on that.' I was also just, 'What's all the fuss about? I want to meet baby Grogu and take this wild ride.'"
Looking for more from Morrison on her journey from reality TV to Star Wars? You can find just that in her full Collider Forces interview in the video at the top of this article or you can listen to the conversation in podcast form below:
Source: https://dominioncinemas.net
Category: INTERVIEWS