Forget Hump Day. "New season, new house, and new husband," or so the trailer for the next chapter of Teen Mom describes. Teen Mom: The Next Chapter, which will premiere on MTV on July 19th, will see the return of Teen Mom 2 and Teen Mom OG alums and their respective families for more parenting dilemmas, feuds, fallouts, and drama in a "mom-numental" return of the broadcast company's hit reality show.
The highly anticipated second season of the show will answer all the questions left unanswered in the first season, including the status of one of the cast members' rocky relationships. The first season, by all means, was a show filled with explosive revelations and happenings, and Season 2 seems to be no different. The trailer, of course, teases what fans can expect from the next season—and that includes at least one lap dance and a whole lot of drama.
New Life, New House, New Fallouts—and New Public Feuds
Fan favorites and Teen Mom veterans will come back for another round of parental challenges, including Ashley Jones, Catelynn Baltierra, Amber Portwood, Cheyenne Floyd, Briana DeJesus, Maci Bookout McKinney, Leah Messer, and Jade Cline. In the trailer, Messer appears to be faring well with her breakup with Jaylan Mobley just last year, getting through the heartache with some dance workouts. The trailer also features Jones and Cline's wedding preparations and the stress that comes with planning to marry their respective fiancés, Bar Smith and Sean Austin.
see more : Joseline Hernandez Arrested For Assault Amid Controversy With Amber Rose on BET's 'College Hill'
Related: MTV Stops the 'Teen Mom' Parents From Growing
Apart from Jones and Cline's wedding planning—which is the start of a new, happy life for the two—the trailer also shows DeJesus and her daughters, Stella and Nova, as they move into their new, stunning house in Florida, following her strained relationship with Nova's dad, Devoin Austin. But a new romance between them seems to be brewing, especially when DeJesus reveals in the trailer that Austin tries to aggressively hit on her. Baltierra and her husband, Tyler, on the other hand, head to Michigan to resettle, along with their kids, Rya, Novvalee, and Vaeda. However, while the trailer appears to highlight all the high points of the second season, it also depicts the two's struggle during a therapy session in which they discuss their first daughter, Carly, whom they placed for adoption back in 2009.
Maci and Ryan are "Getting Along"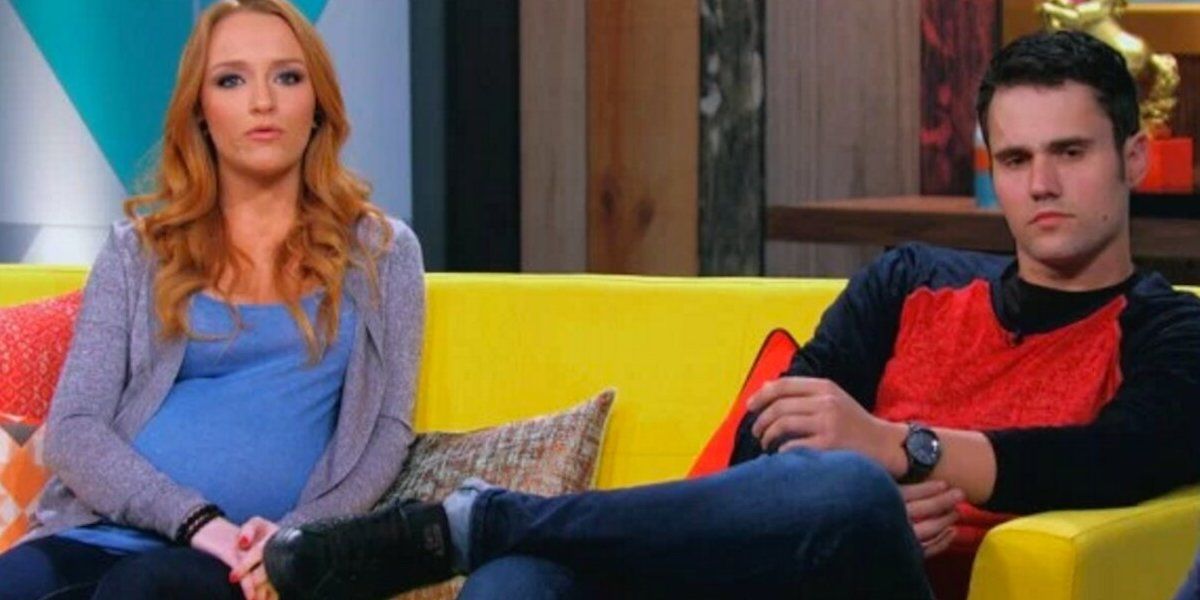 see more : 'Drag Me to Dinner' Is the Perfect Low-Stakes Complement to 'RuPaul's Drag Race'
This new season for our favorite moms will also serve as a reconciliation chapter. The trailer teases Floyd as she tries to make amends with Jones, but the latter seems to be adamant. McKinney will shock long-time Teen Mom fans, as stated in the trailer that she and her ex, Ryan Edwards, have already gotten through the rough patches of their relationship. Unfortunately, the good (and seemingly improbable) news was filmed before Edwards was sentenced to prison for under one year for harassing his ex-wife, Mackenzie.
Teen Mom: The Next Chapter will follow the lives of the cast as they navigate motherhood in the next chapter of their lives. The cast members and their lives have been publicized since the first four seasons aired in 2009. And now that they are much older and stronger than ever, fans can expect bigger plots and drastic changes for the Next Chapter.
Teen Mom: The Next Chapter is coming back on Wednesday, July 19, at 8 p.m. on MTV. You can watch the trailer below.
Source: https://dominioncinemas.net
Category: REALITY TV