This review was written during the 2023 WGA and SAG-AFTRA strikes. Without the labor of the writers and actors currently on strike, the film being covered here wouldn't exist.
While horror is a genre with explosive creative promise, there is also the potential for it to end up living in the shadow of what came before. This is the most terrifying element of the terror-free All Fun and Games, a film built around a sinister game that somehow manages to be neither scary nor fun. Contrived, clunky, and more comical than chilling, it strands its cast in a game that is hellish in all the wrong ways. The film is doomed by a strained sense of desperation to its presentation that only serves to dissipate any dread it stumbles into. For all the moments of promising darker humor it gestures at, the overall experience is far too meandering to leave a memorable mark on the genre. Even when some scenes begin to work their way under your skin, it is defined by how frequently it completely undercuts itself.
The hook to it all is the discovery of a knife that, wouldn't you know it, is cursed. Through flashbacks, we see how it was part of death and destruction back in Salem. One can only hope that this demonic ancient knife won't be discovered by someone in the present day. Oh no, a group of modern Salem teens seem to have found it and are now being haunted by it. The main ones are siblings Billie (Natalia Dyer), Marcus (Asa Butterfield), and Jo (Benjamin Evan Ainsworth) though there is also a supporting cast of cardboard cutouts around them who mostly exist to add to the body count. When they come into contact with the vaguely demonic item, that feels lifted from any number of better films, it will put them through a series of violent children's games where to lose is to die. At least, that is what the film is in theory. In practice, there is an odd dearth of actual games as it instead feels like a more generic slasher that is flimsy and fleeting from the jump. When it then sends everyone out into the woods to wander through the dark, it is the film itself that becomes lost and never finds its way back to anything interesting. It is rather haphazardly structured in a way that makes you question what happened to Keith David's part in it, as he would've been fun at least to see on screen, and leaves one wondering what else changed over the course of the production.
Asa Butterfield Can't Salvage 'All Fun and Games'
see more : 'A Small Light' Illuminates a Real-Life Heroine Who Fought Against the Nazis | Review
That isn't to say there isn't something intriguing to some components of the film. Namely, there is the performance of Butterfield whose character becomes possessed and starts going after the rest of the cast. He seems to be genuinely relishing the part and is convincingly unhinged with each killing seeming to push the character who was formerly known as Marcus farther over the edge. Had the film zoomed in more on him and stripped away all the rather forced lore, which Dyer is left to uncover in a rather thankless part, maybe it could have been a more unsettling romp. It still likely wouldn't have been a masterpiece by any means, but at least its more effective horror elements would have been given room to breathe to become something close to this year's Talk to Me. Instead, Butterfield feels like he is battling for the soul of the movie itself even as he is oddly shunted to the side. He brings a grim brutality to each kill, with a real madness in his eyes, but everything else doesn't even cut skin deep.
RELATED: It's 'All Fun and Games' for Natalia Dyer in New Horror Movie Trailer
The biggest issue comes as it attempts to go so far into the backstory of the cursed knife that it forgets the terrors which are supposed to be taking hold in the present moment. For a film that is rather short, running just over an hour, it unwisely tries to cram in many more conventional elements that better horror films would give room to explore. It plays like we are going on a cheap haunted house ride with a host who won't stop giving unnecessarily long-winded explanations for everything. More often, the most masterful works of horror are the ones where we don't know everything and the fear grows in the darkness of the unknown. All Fun and Games doesn't trust us an audience with this as flashbacks keep hammering home what is already obvious. Even when we are nearly at the end, it still insists on having characters explain what is going on and robs the whole thing of any mystery. It sucks the life out of a couple of more inventive visual scenes, ensuring we never get lost in the madness in the ways that we could or should have. Repeatedly, it blinks in the face of the more disquieting depths that it seems content to merely skim along the surface of. There are some small thrills scattered about as it does so, but it never feels like we are truly immersed in a vision.
When Held up to the Light, 'All Fun and Games' Fades to Dust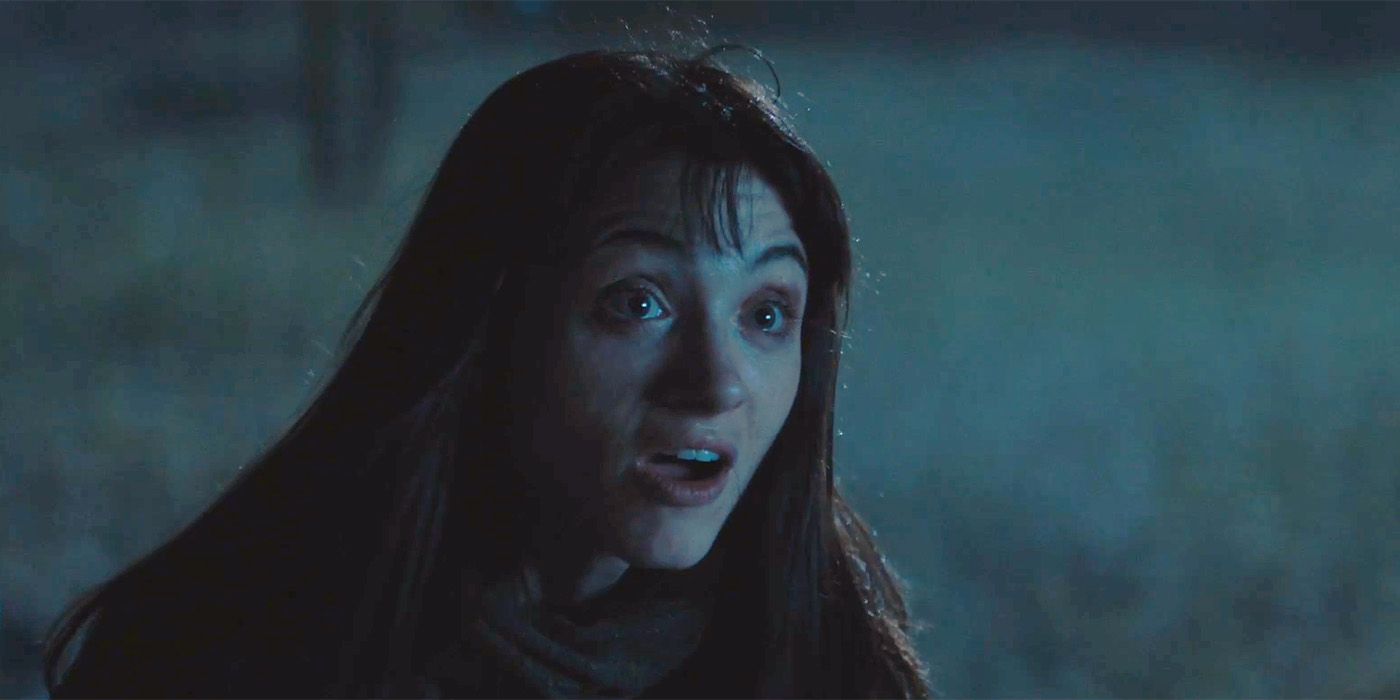 Even as Butterfield continues to try to bring something resembling gravitas towards the end of the film, it all just peters out. No matter how many quick cuts and bursts of sound it throws at you, everything it goes for falls flat on its back. The closing sequence especially starts to strain our patience as it leans back into the narration with which it began, once more not even trusting us to piece together what is clearly happening right in front of us. Imagining the scene playing out without the narration would have allowed for a more subtle and sinister feeling to creep in. Alas, just like the rest of the film, it burns through any potential it had going for it and leaves us just trying to pick through the ash to find anything still whole to cling to.
Rating: D+
The Big Picture
All Fun and Games falls short of delivering on its promise as it's a horror film that's neither scary nor enjoyable.
Asa Butterfield's performance as the possessed killer is a standout, but he is overshadowed by forced lore and a thankless role for Natalia Dyer.
The film's focus on explaining the backstory of the knife undermines the potential for fear and mystery, resulting in a viewing experience that fades to nothing.
All Fun and Games is on VOD now.
Source: https://dominioncinemas.net
Category: REVIEWS