[Editor's note: The following contains spoilers through the Barry series finale, "wow."]After four seasons of desperately trying to become a successful working actor, we finally found out where Sarah Goldberg's Sally Reed lands in the Barry series finale, and while it might not be a dream-come-true type of scenario, there is growth and contentment.
Sally first meets Bill Hader's Barry at Gene Cousineau's (Henry Winkler) acting class. As the show progresses, Sally continues to struggle while trying to navigate the pressures of Hollywood and her insatiable hunger to excel at her craft and become a star, but now she's doing it with Barry by her side. In Season 3, a potential breakout opportunity becomes a career killer, and amidst that professional calamity, Sally finally gets a peek behind the curtain and sees some of the darkness Barry is capable of. After Sally is attacked by and ultimately kills Shane (Anthony Molinari), Barry assures her she has nothing to worry about. He'll take care of it.
While Barry does stay true to his word on that matter, Season 4 opens by dropping some shocking news in Sally's lap — Barry's been arrested for Janice's (Paula Newsome) murder. Despite the initial shock, Sally ultimately tells Barry, "I feel safe with you," and after he escapes prison, the two run off together, have a son, and attempt to build a life in a secluded town together where Sally tackles a new type of performance challenge, hiding her identity and convincing everyone around her, including her own son, that she's Emily.
The charade only gets them so far though. Ultimately, Barry opts to head back to Los Angeles, intent on killing Gene. When Sally and John follow, they're taken hostage by Hank (Anthony Carrigan), and during the ordeal, Sally has a heart-to-heart with John about who his parents really are and what they did. While they do manage to escape with Fuches' (Stephen Root) help, Barry's journey ends when Gene shoots him dead.
Years later, Sally has started a new life with John as a single parent. He's now a teenager, and she's a high school theater teacher. While one could imagine Season 1 Sally being mighty disappointed in such an outcome, is the same true for series finale Sally? Is this enough or will she always long for the picture-perfect version of becoming a Hollywood star? We discussed just that on an episode of Collider Ladies Night with Goldberg!
Goldberg began by recapping her reaction to reading her final scene in the car driving home from a production of Our Town for the very first time:
"I just love that scene. When I read it on the page, I kind of thought, 'Huh. I mean, no fireworks? No murder? No suicide?' She's just in a car driving at night with these supermarket flowers on the passenger seat. And what's so beautiful about it is there is this very simple contentment. We met this actress years ago who was ruthlessly ambitious and narcissistic and wanted to be a star and probably wanted an Oscar and all the accolades, and at the end of the day, she's left with a school production of Our Town and these kind of shitty probably half-dead flowers, and it may as well be an Oscar on that passenger seat, you know? There's a contentment that sets in for her that is very pure, and it's like a pure love of the art. So I thought that was beautiful."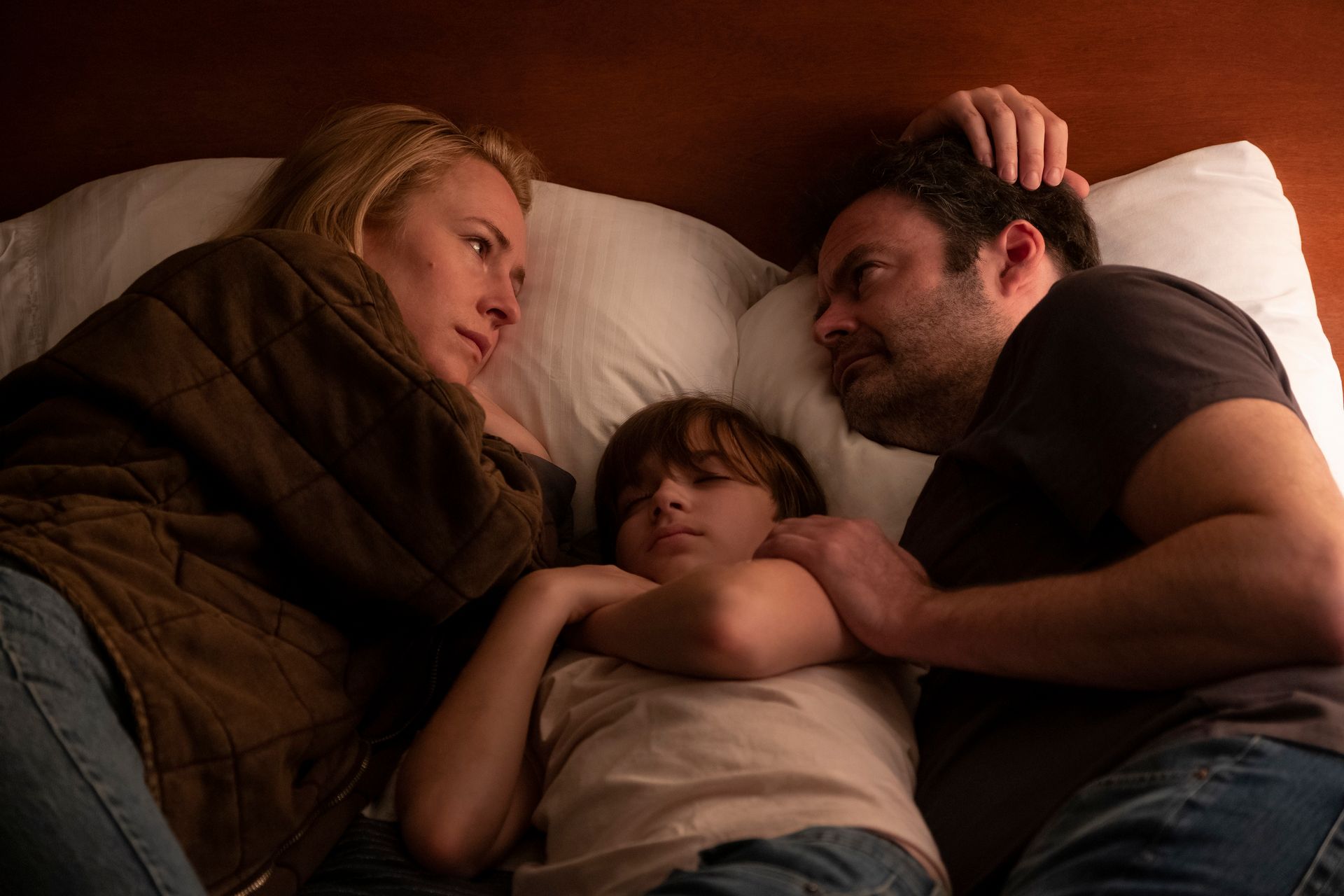 So yes, Sally does find some form of satisfaction, but that doesn't mean the old Sally is entirely gone. Goldberg continued:
"At the same time, we have the beat before that where she's saying goodbye to John in the parking lot, and we see a little glimmer of the old Sally where he says I love you and instead of saying I love you too, she's like, 'Was it good? It was good, right?' And it's this little callback to this actress who still needs that external validation, who still has this myopia and is in her own little tunnel of like, was I good enough? I thought it was so beautiful. It's like she hasn't fully changed. There's a piece of the old Sally still there and whether she's ever gonna be fully okay or suddenly become a really generous and honest person, I doubt it. But she's definitely further along in life and there's a joy. And I think she loves her students it feels like, and she's content and that was satisfying, and unexpected for this show."
Looking for more from Goldberg on the Barry series finale? Be sure to check out the Collider Ladies Night After Hours clip at the top of this article! And stay tuned; we'll have Goldberg's main Collider Ladies Night episode for you very soon.
In the meantime, be sure to check out the latest Ladies Night interview with Yellowjackets star Courtney Eaton below:
Source: https://dominioncinemas.net
Category: INTERVIEWS