It's been far too long since we've seen a movie like Bottoms — and in some respects, we've never seen anything quite like it. Sure, we've seen some recent high school comedies that venture into ranch territory, but Bottoms jumps feet first into that zone without even an ounce of hesitation, and once there, delivers non-stop hilarity while also deconstructing the high school comedy classic and highlighting what the formula's been missing (and often getting wrong) all these years.
you are watching: 'Bottoms' Director Shocked Some Still Criticize Female Characters Being "Human, Shitty & Relatable"
Emma Seligman's sophomore feature reunites her with Shiva Baby's Rachel Sennott who stars in Bottoms and also co-wrote the screenplay alongside Seligman. Sennott headlines Bottoms with The Bear breakout Ayo Edebiri playing PJ and Josie respectively, the "ugly, untalented gays" of Rockbridge Falls High School. Eager to get with the girls of their dreams, PJ and Josie start a new school club — a fight club. What begins as an extremely bold move to get cheerleaders to notice them turns into a community that gives school outcasts a sense of belonging and ignites a ferocious fire to stand up for themselves.
Bottoms is an Emma Seligman and Rachel Sennott movie. There's no other creative duo who could have brought this concept to screen quite this way, and the folks at Brownstone Productions and Orion Pictures knew it. With Bottoms now playing in theater nationwide, Seligman joined me for a Collider Ladies Night interview to recap her journey in the industry thus far and to discuss how she found the perfect creative partners for the film, ones who believed in her vision and her ability to execute it her way.
Seligman actually initially dreamed of becoming a film critic, but eventually pivoted and opted to pursue the craft of filmmaking at New York University. While there were many valuable lessons learned in the program, particularly storytelling techniques like understanding the importance of goals and obstacles for characters, there was one thing that all the schooling in the world never could have prepared Seligman for — imposter syndrome.
"I don't think anything can prepare you, really, for imposter syndrome other than just sort of being on set as much as you can in film school and working on your friends' projects, which I didn't do enough of. I feel like I was so useless in every department, but I tried. Nothing can prepare you for the mental gymnastics you have to do with yourself in order to be like, 'I'm the boss,' like, 'I'm here. I can do this.'"
Not only is Seligman very much here and doing it, but best of all, she's doing it her way. Whereas Shiva Baby was a small independent feature with a reported production budget of $200,000, Bottoms marks a significant leap in that respect, taking Seligman into $10 million+ filmmaking territory. Whereas more money often comes with more oversight and less creative control, in the case of Bottoms, Seligman found partners who very much wanted to support her making her movie.
Here's what she said when asked how she got the green light to make such a bold, raunchy, and unapologetic high school comedy satire:
"It sounds so cheesy, but I really think it's finding your people who get the movie and want to make the same movie. I think that even on a bigger level, like Bottoms, there were so many people who didn't get it and didn't want it, politely, and the people we ended up with were the only ones who were like, 'I see what this is and I think you're awesome and I think Rachel's awesome, and I get it. I want to do this movie.'"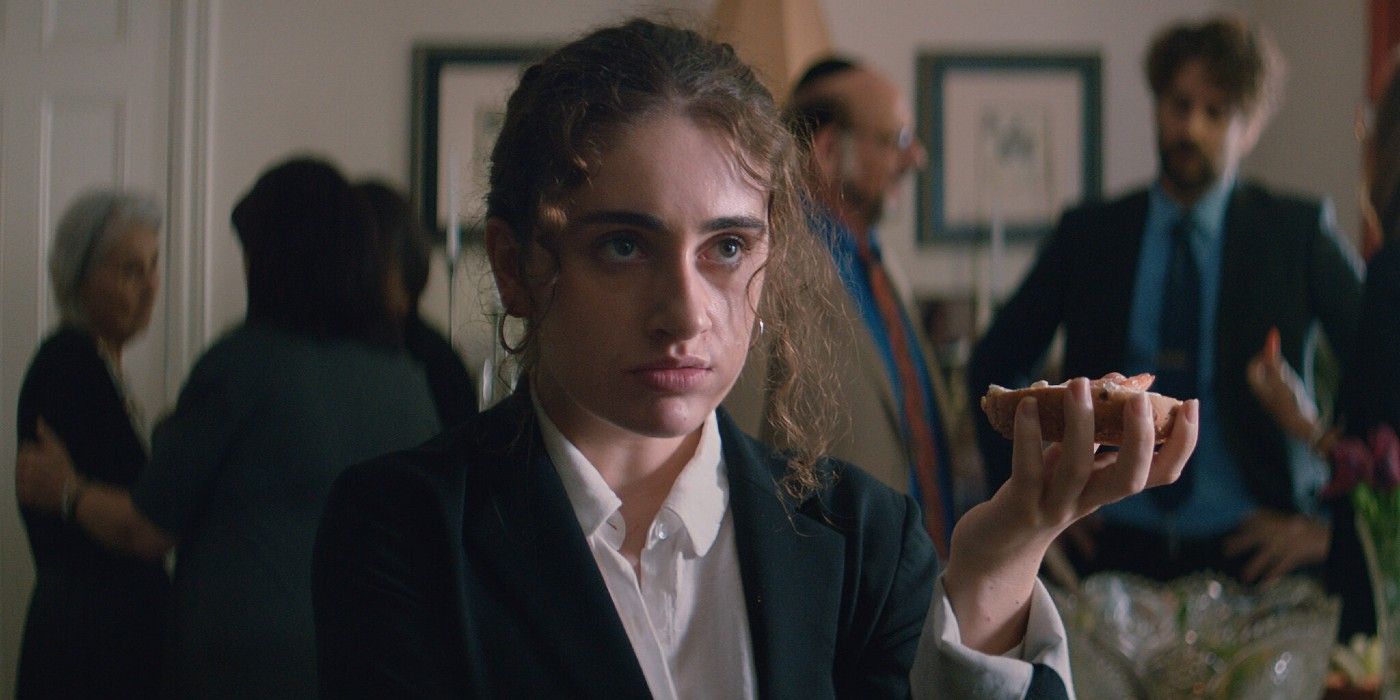 Seligman recalled a time working on Shiva Baby when she was forced to decide whether to take a bigger offer in exchange for creative control:
"On Shiva Baby there was a moment where we had a financing offer from a slightly bigger production company, but they wanted full control and final cut and all this stuff that just didn't feel right for the kind of movie and the size of the movie that we were making. I think that sometimes it's not just about taking the money and running, it's about making sure you have the right collaborators because it is so going to affect every single moment of the process, especially when it's high intensity and there's deadlines and you need to wrap by a certain amount of time or you need to finish the edit."
Seligman had the right people at her back on Bottoms — Elizabeth Banks, Max Handelman, and Alison Small of Brownstone Productions, and Alana Mayo and the team at Orion Pictures. She was also working with an A+ ensemble in front of the lens and a top-notch team behind the scenes including cinematographer Maria Rusche. But, eventually came the time when she'd have to loop in other minds and get feedback from test screening audiences.
see more : 'What We Do in the Shadows' Season 5 Director Digs Into the Behind-the-Scenes of Guillermo's Sticky Blood Bath
While test screening responses can be extremely helpful in honing a film, there are also times when one must pass on a note in order to hold tight to their original vision. I asked Seligman for an example of both. She began:
"It really helped me understand the audience needed a little bit more help understanding the tone and the rules of this ridiculous world. As a director, it's your job to sort of hold the audience's hand and be like, 'This is the movie you're gonna watch. This is the world that this is gonna be,' and so it was really helpful to track how the audience was feeling. Like, 'Okay, by this scene, I think I understood what was going on in the movie,' or, 'I understood the kind of movie I was watching.' So that felt very helpful to just sort of feel how they were feeling."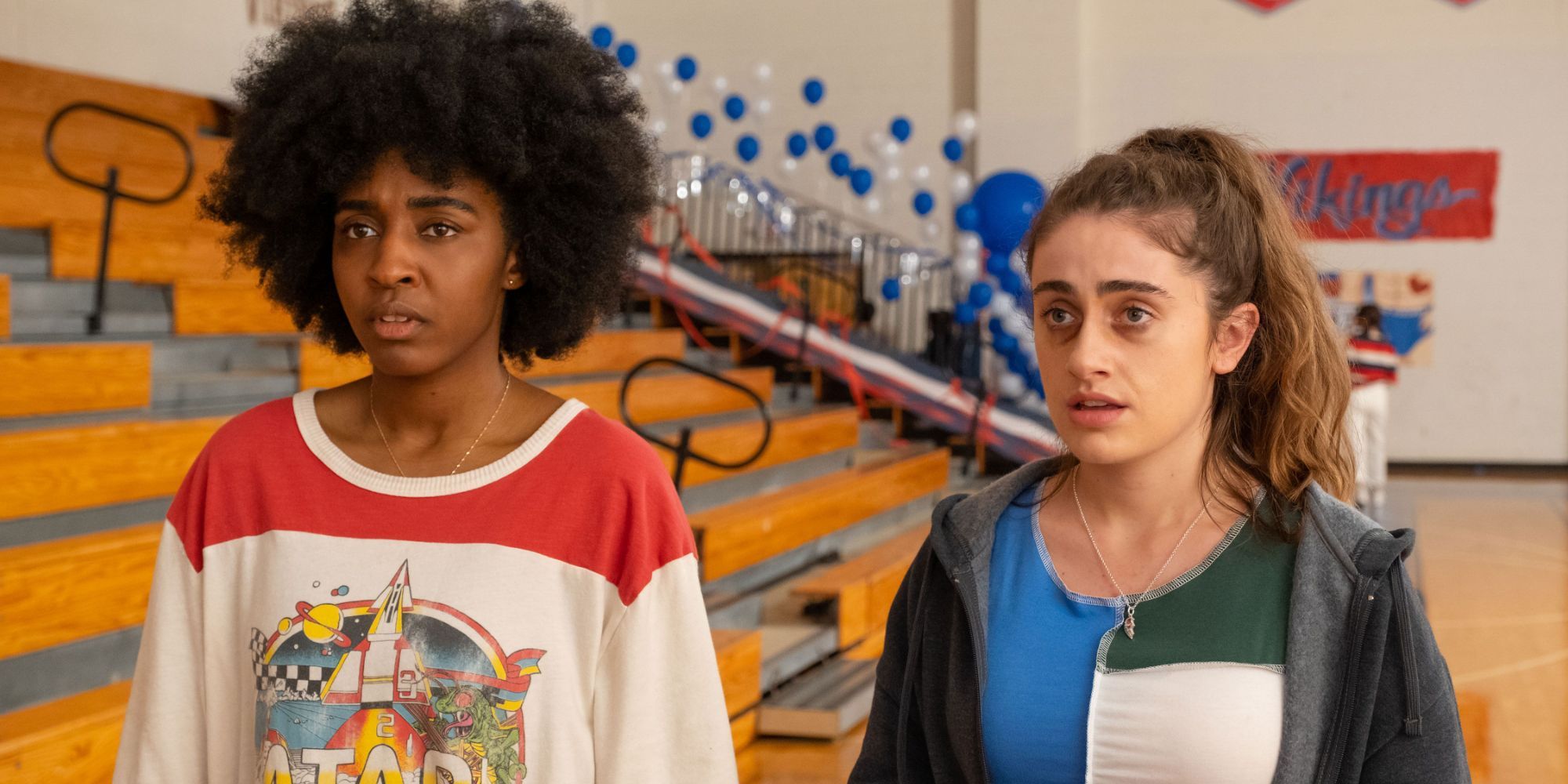 When it came to notes that Seligman opted to pass on, she specified one of the very best qualities of the film, the fact that it's about women "that are doing things that are human and shitty and relatable." She explained:
"There wasn't one universal, 'You can't include this joke,' you know what I mean? Or like, 'Oh my god, the fighting is too much. It's too bloody.' But everyone sort of had one thing or another that they were like, 'I didn't love this.' I think that it kind of goes back to what you were talking about earlier about caring about these characters. There was a lot of, PJ specifically, but, 'PJ and Josie are unlikable and I don't like them.' And I think that I was so naive and shocked that people still say that. Like I almost thought it's a joke at this point that people are like, 'These female characters make sort of questionable decisions and therefore I don't like them.' Even if you're like, 'You're not supposed to like them.' You kind of are enough to want to follow the movie, but you're not supposed to think they're good people. And I didn't feel any pressure to rewrite the movie to make them nice because that would totally change what the movie was, but I definitely felt pressure to try to humanize them to a point. We found a sweet spot and I do think it helped for sure in terms of what you were asking earlier. I do think it's important to care somewhat about these characters. But, yeah, I remember being like, 'Whoa, there are some people still really not cool with – or don't enjoy a movie with female characters that are doing things that are human and shitty and relatable.'"
Yes, there may be some moviegoers who aren't cool with comedy gold focused on fallible, deeply human female characters, but there are also clearly quite a few out there who are very cool with it. During its opening weekend in limited release, Bottoms scored a per-theater average of $51,625, which is a significant total and will likely pave the way to a very successful expansion this weekend.
Eager to hear more from Seligman on her journey in the industry thus far and her experience making Bottoms? Be sure to check out her episode of Collider Ladies Night at the top of this article, or you can listen to the interview uncut in podcast form below:
Source: https://dominioncinemas.net
Category: INTERVIEWS