This week on LAHHMIA Ray J romances a skeptical Princess, while Gunplay and Vonshae deal with the DJ Envy fallout regarding the GoFundMe for their daughter. Additionally, Florence El Luche reveals a secret relationship, and Joy Young has a secret crush of her own.
you are watching: 'Love & Hip Hop: Miami' Season 5 Episode 3 Recap: Fight For Your Wife 
'LAHHMIA' Love and Marriage
This week's episode of LAHHMIA was definitely focused on love. Ray J, who is still determined to get Princess to move back to Miami, is frustrated that Princess skipped flying down with him for a poker tournament. Despite this minor setback, Ray J stays on his mission to romance her away from poker back to him. When she does finally arrive, he surprises her with a romantic evening that includes an extremely cheesy spoken word poem, dinner, and a desperate game of poker involving a bet to move back to Miami. Princess is feeling a lot of mixed emotions; Ray is finally giving her the attention she is craving, but she's also frustrated. She's finally found her "thing", and now that she is focused on accomplishing something for herself, he's upset about it. There is definitely a double standard aspect to this, and his behavior is reminiscent of love-bombing. If she does as he requests and leaves poker behind to move back, will he maintain this loving affection, or will he slip back into his old ways? It's a rational fear to have, especially in Princess's case.
Gunplay and Vonshae are having their own marital issues, but this time due to an outside force. DJ Envy shared information regarding the GoFundMe page launched to pay for their daughter's surgery. Their daughter has been diagnosed with an extremely rare heart condition, which comes with high cost medical bills. The GoFundMe was only meant to be shared amongst friends and family, but with DJ Envy publicizing it, many began to attack Vonshae via social media. This naturally affects Vonshae deeply. When she married Gunplay she had no intentions of becoming a public figure; she's in school working on her dissertation and has the goal of working in the government. And yet, thanks to DJ Envy, she was being attacked and called a scammer, something that can have an adverse effect on her career goals. Gunplay is struggling with not taking care of these issues in a violent way, which is what he shares the old Gunplay would do. Given what we know about the current state of their marriage, it's tough watching these scenes and hearing Gunplay referring to his old ways. His recent domestic abuse arrest and impending divorce make these scenes difficult to digest. Additionally, the more that we hear about their daughter's heart condition adds an additional level of sadness to the entire situation.
RELATED: 'LAHHM' Season 5 Episode 2 Recap: Don't Read the Comments
'LAHHMIA' Break-up to Make-up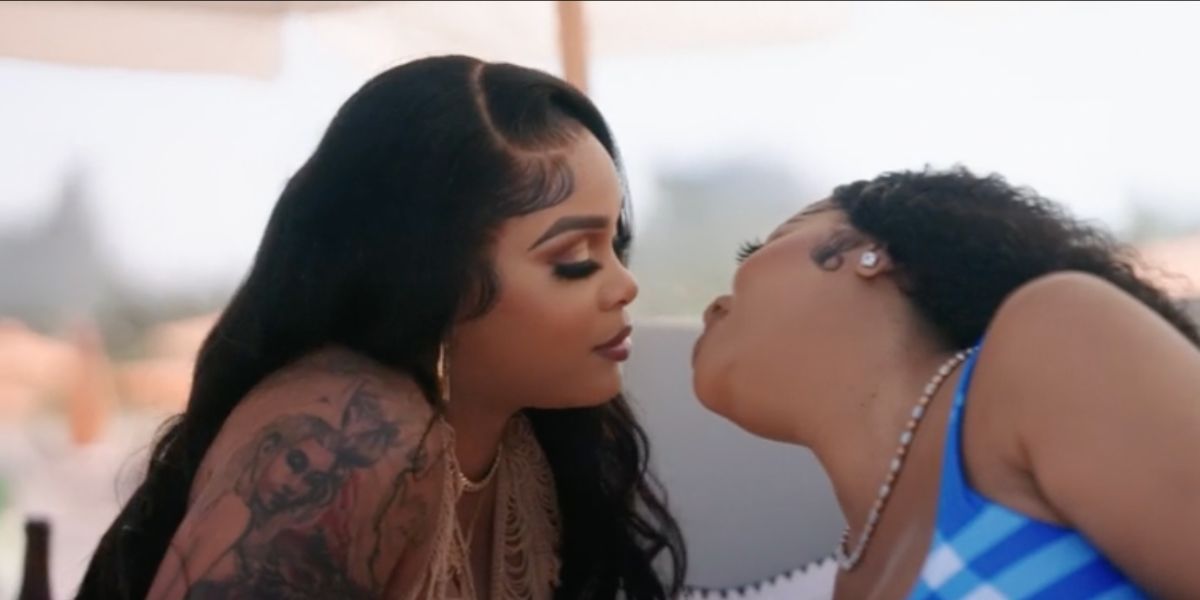 Two couples have ended their relationships, Trina and her ex-fianceé Raymond, and Florence El Luche, aka Flo, has split from her ex-husband Marlon. Trina's relationship ended shortly after the death of Trina's niece, Suga. The loss of a loved one, especially one so young, can affect people in all sorts of ways. Grief looks different from person to person, and based on Trina's behaviors since the season began, her way of dealing with her grief is to get hyper-focused on her career while cutting out as many social pressures as possible. This, of course, includes her former engagement. Her loved ones are worried about her, especially Raymond, who is still very much in love with her. His attempt to reconnect with her at Magic Mondays was heartbreaking, as Trick Daddy tried to warn him his attempts would fail. Trina needs time to heal, so for Raymond's sake we hope he is either able to move on, or she'll go back to him when she's ready.
Flo is also processing the end of her marriage to Marlon. Their marriage ended after she learned that he slept with her sister. Marlon claimed to still be in love with Flo, and everyone in her family is rooting for them to get back together despite his heinous adulterous actions. Flo, however, has a secret. She's currently in a relationship with her friend turned lover, Claudia. Because this is Flo's first relationship with a woman, she is not quite ready to share the news with the world. Especially with the cultural pressures of her Haitian heritage and the familial pressures to get back with Marlon. What she doesn't know is that Marlon has also begun pursuing Trick Daddy's estranged wife, Joy. Bobby Lytes warns Joy against pursuing Marlon, primarily because of his cheating scandal. Joy claims to want to stay away from the drama, but the person she has a crush on is the drama. This fact becomes loud and clear at the Magic Mondays event when Marlon walks in holding a bouquet of flowers, and gives them to Joy in front of Flo. This action angers Flo, and while it appears to be jealousy on the outside, one can also consider the fact that his actions embarrassed her. After all, he publicly cheated on her with her sister, privately begged her to take him back, only to publicly flirt with another woman right in front of her. Anyone would want to throw a drink in the face of a person who did that to them, and that's precisely what she did to Marlon.
'LAHHMIA' Additional Thoughts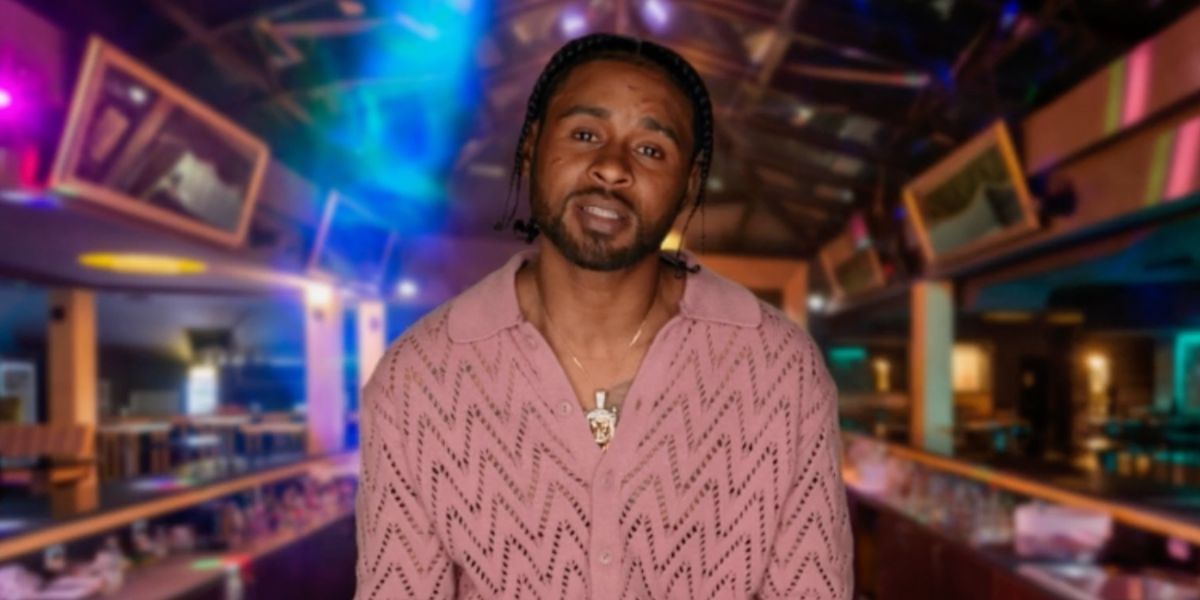 The bros on the boat moment had the funniest moment heard in the episode: Notorious THOT Safaree referred to himself as a "relationship guy". Let's laugh together.
Princess has every right to be wary of Ray J's love-bombing. For her sake, we hope she doesn't fall back into an old and rough situation.
Trick Daddy did what he could to warn poor Raymond. These folks need to start listening to him more.
Amara La Negra recently shared that her relationship with Safaree was fake. Now that we know this, can VH1 edit that storyline out? It was already annoying to start with.
Bobby Lytes' shade towards Trina's comments about helping female artists was very much noticed. Looking forward to seeing that situation being addressed in the future.
Joy Young has firmly denied doing what Sukihana's most popular song is about to Trick Daddy.
Source: https://dominioncinemas.net
Category: TV