This review was written during the 2023 WGA and SAG-AFTRA strikes. Without the labor of the writers and actors currently on strike, the film being covered here wouldn't exist.
Eight movies in, you might expect a franchise to start getting stale, but The Conjuring is the most successful horror franchise to date — having grossed a combined $2.1 billion dollars at the box office — and The Nun II is here to double down on everything that keeps genre lovers coming back to these films over and over. A direct sequel to The Nun, this film picks up five years later, finding Sister Irene (Taissa Farmiga) at a new convent in France, having effectively escaped the demon Valak (Bonnie Aarons) assuming she'd sent it back to hell. However, when key figures of the church start mysteriously dying, it appears that the demon has returned. When a Cardinal calls upon Irene as the only surviving member of the church capable of defeating such an evil, she's thrust back into a life she thought she'd escaped.
The Nun II is an effective, gory, and impressively scary addition to the Conjuring universe that adds depth to the existing canon while also delivering a solid possession movie that stands up all on its own. Based on a story by Akela Cooper, from a script written by Cooper, along with Ian Goldberg and Richard Niang, The Nun II is miles better than its predecessor with pacing that moves along at a biting pace and keeps audience members on their toes. The patient, pulse-pounding scares are evenly balanced with lighter moments and even a sprinkling of comedy here and there. Cooper's presence is all over this movie, and this is another excellent entry into her complete mastery of the horror genre. Having previously penned scripts for instant classics, Malignant and M3GAN, Cooper has rapidly become an incredibly exciting name to see in the credits of a horror movie. The Nun II benefits a lot from its tight script which effectively plants seeds all through Act One that come to fruition in Act Two. Cooper, Goldberg, and Niang set up the film's epic climax quite naturally, with pieces falling into place before you even realize they're part of the film's ultimate puzzle. The audience is given just enough clues to begin solving parts of the unfolding mystery without feeling obvious or heavy-handed.
'The Nun II' Possesses Audiences With Powerful Practical Effects
Michael Chaves, who previously helmed The Conjuring: The Devil Made Me Do It, returns to the director's chair and adds a much-needed breath of fresh air into the Nun films. Despite its success at the box office, The Nun is arguably one of the more lackluster entries in the Conjuring franchise, with a slow story and somewhat underwhelming scares. Blessedly, its sequel shows none of those weaknesses. Along with Cooper's well-paced script, Chaves adds a level of warmth to the project that was sorely missing from its predecessor. The characters and their relationships feel a great deal richer in this film. Charming flashbacks and achingly emotional performances fill this branch of the franchise up with a level of heart that has seldom made it into the Conjuring movies outside the main trilogy — not you Annabelle Comes Home, you've never done anything wrong.
RELATED: 'The Nun' Recap: Everything To Remember Before Valak Haunts Again in the Sequel
On top of that richness, The Nun II also delivers several heart-pounding scares that will have audience members flinging popcorn across the theater. While one of the major criticisms of The Conjuring: The Devil Made Me Do It was that it wasn't scary enough, The Nun II is a much better show of how Chaves carefully builds tension so that the rubber band snap of terror is that much more effective. Chaves also makes good use of a wildly impressive number of practical effects in this film, giving it that old-school feel while pulling off scares that will have audiences wondering, "How did they do that?"
One of the most impressive, which has been teased in the trailers leading up to the film's release, is the scene when Valak attacks Sister Irene from the pages of a newsstand. In a conversation with Collider's Perri Nemiroff, Chaves revealed that a majority of that particular scare was done in-camera, with some a helping hand from visual effects to get it across the finish line. After proposing the concept for this moment, Chaves said, "Everybody was like, 'How are we gonna do that?' I thought, 'Well, we should just do it all in-camera. We should print all these magazines and then mechanically rig them all to turn, and we blow some with wind, and then some of them are a little bit more controlled.'" That hard work pays off in the film, as it steadily builds beyond what can be seen in the trailer.
The Nun II also features some pretty epic set pieces. The final battle, which takes place in an old monastery turned winery turned boarding school, has characters fighting for their lives as the floors give way beneath their feet. The way that Chaves films these scenes makes the viewer feel as though they are on a twisted amusement park ride akin to something out of Halloween Horror Nights. While it may seem out of place to some, as a self-professed rollercoaster lover, it brought me to the edge of my seat. The final act of The Nun II also introduces a new monster conjured up by Valak, to terrorize the young girls at the boarding school. Playing on centuries-old satanic lore, this grotesque new figure is a chilling addition alongside the likes of Valak and Annabelle, and while he may not need his own spin-off, viewers will be hard-pressed to shake his horrific visage.
Chaves also pays homage to many past scares and other visual elements from the franchise. The newspaper stand scene alone parallels the opening scene in The Conjuring 2 in which Lorraine Warren (Vera Farmiga) is first attacked by Valak. The Nun II uses multiple visual cues like this to link Sister Irene and Lorraine and finally reveals exactly how the two are connected — beyond being played by real-life sisters, of course. Through both the use of previous footage and cleverly explored lore, The Nun II bridges together formerly disparate parts of the Conjuring franchise in a way that'll have fans itching to rewatch past entries.
Taissa Farmiga Leads a Talented Cast in 'The Nun II'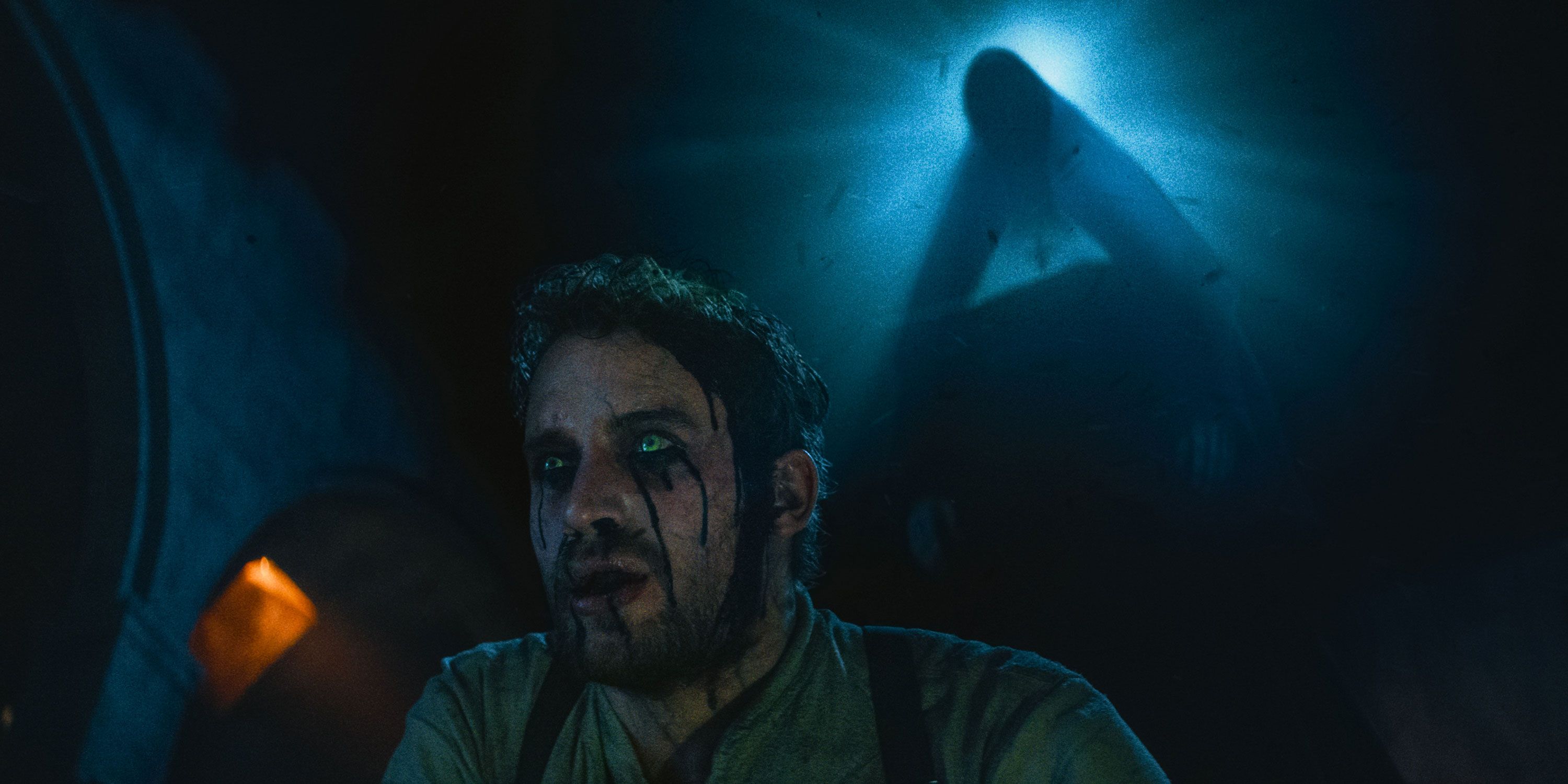 see more : 'Hate to Love: Nickelback' Review: Look at This Music Doc, Every Time I Do, I Wish It Rocked | TIFF 2023
The Nun II introduces several new characters, and while we don't get a lot of backstory on most of them, the well-written script gives each of them an impressive amount of depth in under two hours. The entire cast delivers lived-in performances that really make the movie come to life. Returning from the first Nun film, Jonas Bloquet plays Frenchie with renewed charm and charisma that serves as a thin veneer to his tortured soul making the ultimate heartache that his life is headed for — as established in The Conjuring — something much more painful. In this movie, Frenchie strikes up a romance with a schoolteacher named Kate (Anna Popplewell) and he's made even more endearing to the audience by his sweet, protectiveness of her daughter Sophie (Katelyn Rose Downey). Downey is a great standout, with the makings of a future genre star, she delivers an emotional and genuine performance.
Another fantastic standout is the addition of Storm Reid as Sister Debra. Having previously told Collider that her character "adds some funkiness to the story," Reid does just that and it makes her a welcome addition to the Conjuring universe. Sister Debra serves as the skeptic to Sister Irene's believer — a tried and true dynamic within the horror genre — and she is able to add some moments of levity to the film while also going on her own journey of self-discovery. Meanwhile, Taissa Farmiga delivers one of her best performances to date, further establishing herself as a formidable scream queen. Threading the needle between the soft, tender-hearted nun she strives to be, and the incandescent adversary worthy of taking on one of hell's most evil demonic forces, Farmiga really gets to flex her range in The Nun II. There are also moments of vulnerability for Sister Irene in which she proves that no one cries on camera like the Farmiga sisters.
Without giving anything away, The Nun II adds some deep lore to the Conjuring franchise that brings the whole universe together in an inventive and engaging way, and audiences will want to stick around through the end-credits scene to take in every piece of those connections. With its tight script, well-balanced characters, and bone-chilling scares, The Nun II is the first Conjuring spinoff operating at the same caliber as the franchise's core films, proving that this universe is far from played out.
Rating: B+
The Big Picture
The Nun II is an impressive addition to the Conjuring franchise, delivering scares, humor, and a tight script that keeps audiences engaged.
Director Michael Chaves brings a breath of fresh air to the sequel, with improved pacing, richer characters, and heart-pounding scares.
The film features practical effects and epic set pieces that add to the overall intensity, while also paying homage to past scares in the franchise. Taissa Farmiga delivers a standout performance as Sister Irene.
The Nun II premieres in theaters September 8.
Source: https://dominioncinemas.net
Category: REVIEWS