For fans of the franchise, Transformers: Rise of the Beasts brings a lot to the proverbial table. Director Steven Caple Jr. introduces a number of exciting new elements from the Maximals to the Terrorcons to surprises you'll just have to catch in theaters on June 9. Ahead of its premiere, Collider's Steve Weintraub caught up with two of the franchise's newest additions, Liza Koshy, who provides the voice of Arcee, and Grammy-nominated rapper and breakout star Tobe Nwigwe as Reek.
Rise of the Beasts takes us from the streets of mid-nineties Brooklyn to the jungles of Peru, at a time in Autobots' history when Optimus Prime (Peter Cullen) wasn't so keen to trust humans. Prime, along with fellow Bots like Bumblee and Koshy's sharp-shooting Arcee, a "Ducati 916… a fearsome motorcycle," are stranded on Earth, and soon find themselves joining forces with humans Noah Diaz (Anthony Ramos) and Elena Wallace (Dominique Fishback) to save the planet from the coming Terrorcons. Their team-up with the Maximals, led by Optimus Primal (Ron Perlman), might have gone differently had Noah not partnered with Nwigwe's Twizzler-chomping, car-swiping friend Reek, leading to a surprisingly beautiful friendship between Noah and the car he stole, Mirage (Pete Davidson).
Check out their interview in the video or transcript below to find out more about Nwigwe's first-ever role on film, everything they're excited for fans to see, and how Arcee inspired Koshy in the recording booth and in her day-to-day life, and what it was like for Nwigwe to have Optimus Prime introduce him at Coachella. Rise of the Beasts also features Michelle Yeoh, Peter Dinklage, John DiMaggio, Michael Kelly, and Colman Domingo.
COLLIDER: If someone has never seen any of your online videos or listened to any of your music, what is the first thing you'd like them to start with and why?
LIZA KOSHY: Oh, very good question, Steve.
TOBE NWIGWE: Look at you!
KOSHY: Stunning. You really thought about this one. Let me think about this one then, hold on, even exchange… Something I want them to see. Honestly, I feel like I'm stepping into a new chapter. I feel like I'm in a more strong era, the most strongest, the strongest voice of my own story…
NWIGWE: Come on, Arcee!
KOSHY: Thank you. So to play this strong voice is a metaphor of where I'm at in my womanhood, okay? So, I feel like watch Transformers, honestly. I'm not just trying to make this an ad, but I really appreciate the power that Arcee is and I'm trying to tap more into that in my life and stand firm and stand ground, you know what I mean? So I think, you know, watch this, but also, you know, something else – Family Affair coming out on Netflix [laughs]. Get that plug in too!
NWIGWE: For me, I would say start with "Fye Fye," start with "Fye Fye." That was the first– It's what the Denver Nuggets come out to every single game of their postseason and they made it to the finals. So if you start there, you can make it to the finals in whatever aspect of life.
Individual question for each of you; you got to play at Coachella, and not only did you play at Coachella, you had Optimus Prime introduce you. So I need to know, what the hell is it like to have Optimus Prime introduce you?
NWIGWE: Absolutely immaculate, something that I never thought would be a possibility ever in my life. And as I saw it for the first time, I was just like, "That's incredible." That's literally what I said, "That's incredible." This is something that, I don't care how big I get or how small I get ever in life – oh, that sounded crazy — but it's something that nobody can ever say that they've done that at Coachella. It's the biggest stage that I ever performed on, the biggest Transformer, and the biggest franchise all at one time.
KOSHY: It was so many power that be, came to fruition at once!
NWIGWE: Yeah, all at once. It was amazing.
see more : Robert Carlyle on Returning to the World of 'The Full Monty' and Shooting the Funeral
KOSHY: And what followed that intro was incredible too. Your performance was immaculate.
NWIGWE: Look at you being a consummate professional!
I have an individual question for you. I know how hard it is to prepare for a red carpet, I've done these before. You did the Met Gala for Vogue, and not only did you have to do the outfit, you had to prep for all the people that were going to come. How much pressure did you put on yourself because you knew you were going to get crazy people, and you need to deliver?
KOSHY: Well, I'm the craziest person so they were gonna have to meet me and all this crazy. So it really was something that I really prepped for, and that's not something I talk about a whole lot. You know, you do the work, you keep the nose down, and then you pop up for the moment. But I would say that first year got a big old binder, a big old bible, I had my Anne Hathaway off to the side telling me – you know, from The Devil Wears Prada – my girl, my sister telling me off to the side, "That's who-and-who, and what-and-what. She's wearing that-and-this," and that was so helpful. So shoutout to you!
But [the] second year, I felt so much more in my power. I knew what I was getting into, I had met people before, I felt more warm and comfortable on the carpet, but it really is about making that person feel welcome to the party and making sure they feel beautiful. They took the time to get ready today, to see them, see the details, see all that they've poured, the shaved face, everything, you know? There's so much that a woman and man and all people do to get ready to feel their best, and so you want to make that person feel their best, too, by welcoming them to the show.
NWIGWE: Yeah, for a minute I got lost in the I sauce. I thought you were saying that you shave your face.
KOSHY: I do shave my face. It's a nice exfoliate so you get the dead skin off [laughs]. It's a thing, it's a thing. Jessica Alba does it. Sorry, Jessica, I don't know if you're supposed to, but I heard you did it so I did it too. You're an influence.
NWIGWE: [Laughs]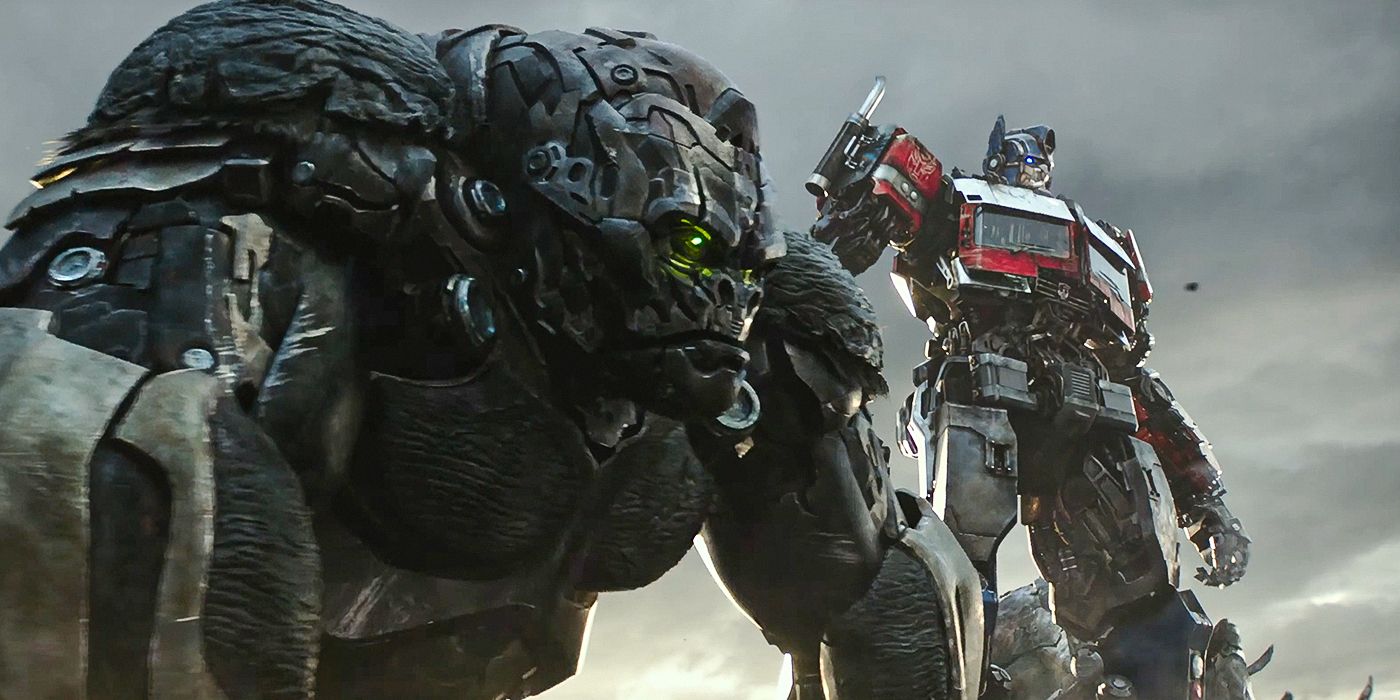 Being specific about the film, this movie has tons of action, humor, it's one of the best Transformers in the franchise. What are you guys most excited for audiences to see in Rise of the Beasts?
NWIGWE: All of the things that you've never seen in a Transformers movie, that's what I'm excited [about]. There's a lot of things that are happening in this movie that is the first time that this type of thing is happening in the Transformers franchise, so it's like, yo, experience all the newness all at the same time.
KOSHY: It's history, it's history.
NWIGWE: Yes, literally!
KOSHY: And this is a lot amounting up to this moment, too, that we've been waiting for as an audience, as family members, as members of Reddit, everybody and their mothers have been waiting to see Optimus Primal. People have been waiting to see Arcee have more of a backstory, people have been waiting to see all these details that Steven Caple Jr. so brilliantly captured in his vision. So I think it's just gonna be a testament to the fan that created it and to the people that have been waiting for it.
[To Nwigwe] I believe this was your first time acting, was on the set of this.
see more : Ari Notartomaso & Tricia Fukuhara on 'Grease: Rise of the Pink Ladies' and the Special Bond the Cast Shares
NWIGWE: 100%. Isn't that crazy? It's insane, it's insane. Random fact, 100%, first time.
KOSHY: What? Not Mo? What do you mean?
Well, he recorded this in 2021, Mo is 2022.
NWIGWE: This guy, this guy, you're special! You are a special man.
KOSHY: You know your facts, Steve, goddang!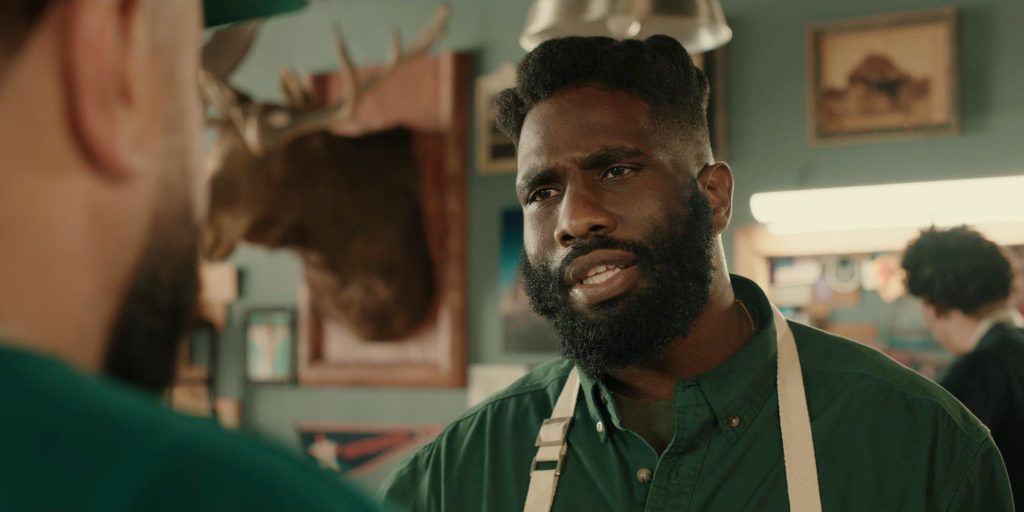 I do my homework before I sit down. So I want to know what it was like for you because not only are you acting for the first time, you're acting in a $200 million movie, which is crazy. [To Koshy] And I also have an individual question for you; you've done voiceover before, but what surprised you about voicing a character in the Transformers Universe, and what it was like in the booth because you've got to deliver a performance, but it's also this huge movie?
NWIGWE: For me, it was incredible because – everything was incredible, but the way it happened was absolutely amazing. Steven reached out to Paramount through a relationship that he had with his friend who put him on to the music, so we had no prior relationship. I didn't know who he was or anything like that, and I thought it was a prank when I first got the email, I'm not even lying to you. I thought somebody had hacked my email and said, "Hey look, Paramount Pictures want you to be…" I was like, "Oh, yeah, it's trash," but when I found out it was real, it just turned out to be amazing from the absolute beginning conversation all the way through the entire process. And the experience on set with the cast and crew that was like Hollywood, but not "Hollywood," if you can understand what I'm saying, they made it extremely comfortable and seamless to just flourish on the set. So, that's me.
KOSHY: No, but you were so brilliantly talented that they wrote you into even more.
NWIGWE: Yeah, come on…
KOSHY: Yeah, they did. They created more scenes, they saw the magic on set, and wanted more of it.
NWIGWE: Come on, you shut your truthful lips. You shut your truthful lips.
KOSHY: Listen, I won't! [Laughs] I refuse! But he's so brilliant, and I haven't even seen the movie yet so I don't even know what I'm saying, but I can safely assume, you know? But anyways… This was something I genuinely– She's a Ducati 916, she is a fearsome motorcycle.
NWIGWE: Locked into the character, come on!
KOSHY: She's fierce, so I decided to ride. I started riding, I started cycling. A stationary bike. I started riding a stationary bike. I really do cycle now, and I love doing it, but honestly, I started working out for this role so I could feel as powerful as her in the booth. I wore, like, athleisure, I wore tight leggings just to feel more of a stance, so I wore Spandex to be more of a superhero. Genuinely, it helped me reach a power versus wearing something that was a little more lackadaisical, loose. So I put on my costume, I put on my super suit, and I popped into the character, and that was really fun to do. It was very different for me.
Transformers: Rise of the Beasts is in theaters June 9. Check out Collider's interview with Anthony Ramos and Dominique Fishback below.
Source: https://dominioncinemas.net
Category: INTERVIEWS