The fifth and final season of the FX series Mayans M.C. feels like a powder keg that's ready to explode, taking everyone with it in its wake. With Club President EZ Reyes (JD Pardo) leading his brother Angel (Clayton Cardenas) and the Santo Padre M.C. on the path to a very bloody war against their rival Sons of Anarchy, loyalties shift and priorities change, which could permanently shatter the bonds of the Reyes family.
During this 1-on-1 interview with Collider, we went in-depth with Pardo on what it was like to make his directorial debut with episode four of Season 5, why it felt like it was meant to be, learning to work with the time constraints of getting an episode of TV done, what he learned from showrunner Elgin James, how the cast embraced him at the helm, and his desire to take on a feature film next. He also talked about how it felt to learn how the series would be ending, what the last day on set was like, saying goodbye to a character that he's played for five seasons, and that fans maybe shouldn't expect any happy endings for these characters.
Collider: What was it like to actually finish the cut of the episode and to see that "Directed by" credit with your name?
JD PARDO: Here's the thing, I feel like a lot of people are telling me how big of an accomplishment this is, and I do recognize that I am lucky and just so grateful and thankful that the studio trusts me, that Elgin James trusts me, and that the crew and the cast trust me. But it also feels like it was just always meant to be. This makes sense to me. It's like when I first booked Mayans, people were asking me what it was like to see myself on a billboard, and I had two reactions to that. The first one was, "You're damn right. That's why I got into this. That's what I wanted." This is what I've envisioned, since I was 17 years old. And then, the second reaction I had was, "Holy shit, I actually did it." With directing, it's the same thing, where I had both of those reactions. At this point, I almost feel like I'm in the theater watching my own journey as it plays out, like a movie.
Can you be fully satisfied with the job you did, as a director? Can you look at the episode and see what you did well, or do you only see the faults and the things you still could have fixed, if you'd had more time?
PARDO: Boy, talk about time. If there's one thing that I did not think of, when it came to actually directing, was the time block that you're up against. TV moves so fast. I remember how comfortable I was, doing my first scene. I was sitting in the chair like, "Man, this is great. This isn't hard. I don't understand. Everyone was warning me." And then, all of a sudden, our producing director, Brett [Dos Santos], comes over and he's like, "Hey, JD, you know you've got like an hour and a half to get out of this scene." I said, "What?!" An hour and a half? What are we talking about? Where did that come from? Who made that decision?" He was like, "Well, it's on the schedule right here." He showed me and said, "You've gotta do these three scenes, and we'd like a rehearsal of the next scene before lunch." I was like, "Oh, my God!" I was just pacing back and forth, in panic mode. So, I still have an issue with time. It's no different than when I'm acting in something, and it's no different from how I've always approached my life. I've always been very honest with myself. I look at it, and I get excited about the things that I did well. I also recognize what I could have done better and how I'm gonna fix that next time, or how I'm gonna approach it differently. Regarding this episode, there are things in there where I'm really like, "Wow, I can't believe I did that." And then, there are moments where I'm like, "Damn it, I had an opportunity here and I blew it."
What would you say are the most important things that you learned from having been directed by Elgin James on this series? What did you take from working with him and seeing how he ran the set when he was directing?
PARDO: Elgin is so calm. It's almost scary, how calm he is. I'll look around and be like, "How are you not thinking about time? How are you not focusing on all this stuff?" Granted, if there's an issue, he can just punt the scene to another day and figure it out. But he's also the show runner, so he's earned that right. Someone like me, who's taking this on, I feel like someone gave me the keys to the Ferrari, and I need to bring it back on time. One thing that Elgin told me, in a private meeting, before we even started the season, was that his one condition for me, when it came to directing, was that he wanted me to direct out of love. I thought that was very interesting. I didn't understand, in the moment, why he would say that or why that would be important. But as I started to really dive into the process, I became a fan of everyone. I've always looked out for the crew. I've always looked out for our camera guys and our DP. I've looked out for everybody because I realized, going into this, that we were only gonna be successful, if we were all in it together and we all had the same common goal. Getting into a place of directing and having all those meetings, listening to everybody, really taking their words, and encouraging them and their artistry to just be creative and to create something, allowed everybody to really be a part of the process. That's all out of love. Creating is love, if you think about it, which is why he said that to me. So, that's really what I took away from it, and I will definitely be taking that on to my next one.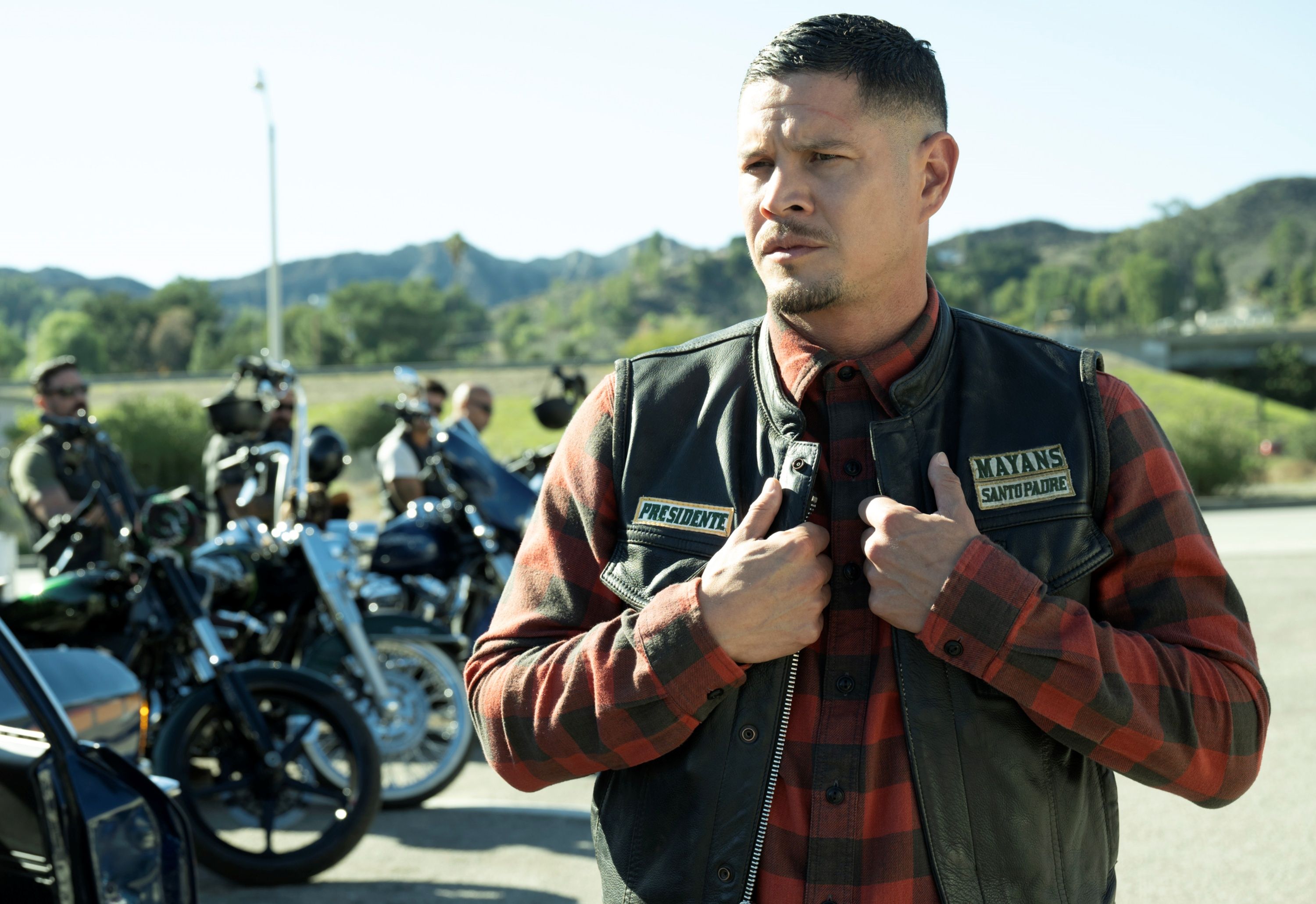 see more : Emmy Rossum Was Terrified of Tackling 'The Crowded Room' & That's Why She Said Yes
Is directing something you've been thinking about for a while? Had you been paying more attention, in that regard, on different projects that you were doing, or has being a part of this show really moved that along quicker than you might have thought it would?
PARDO: Both, actually. When I was a kid, I loved movies. I love listening to the interviews of directors and actors and DPs. I love the process. I love the writing. It didn't matter what job I was doing, whether it was cleaning pools or working at a trophy shop when I was in high school. I would go in there and somehow end up working myself towards a management position. I'm just one of those guys. I walk in there, and I see what could be done better and how I can help, and I give 110%. The next thing I know, I'm being promoted. At the same time, I recognize that I didn't go to film school. Maybe my experience of 20 years of acting is a version of that, but I got moved ahead of the line. Elgin saw something in me. He knew I wanted to do it and trusted me with it, and he gave me that shot. I will forever be grateful for that. It moved everything forward to where I'm like, "Okay, now I need to make a film on my own and go to the film festivals with it."
You found out that you were going to get to direct an episode, that it would be this season, and that it would be this episode, and then you got the script. What was it like, the first time you read the script of the episode that you would be directing? Did you immediately start seeing it a certain way? What's it like to read a script for an episode that you're not only looking at as an actor, but also as a director?
PARDO: It's very daunting at first because you could have a scene that's three pages long and it's outside and you're like, "Wait a minute, I've gotta go to a location." And then, they give you different locations that you've gotta choose from, so you have to picture it in your mind's eye, where everything is at. When I first got the script, there was a moment of "Oh, my God, I'm actually gonna do this, and I can't let Elgin down. It would break my heart to let him down, especially after everything that he's done for my life." That is when I went back to my process, as an actor, and realized it was no different. With acting, you're a little bit more selfish. You have to be because when you're on set, your job is your character, and you have to be open and have all your emotions available and ready to go, from fighting to happy to crying to making love. Whatever it is, you have to be available for that. There are a lot of distractions, so you've gotta be locked in, as a director. You've gotta open yourself up to everybody and everything. That way, whenever problems or obstacles arise, you're able to move through it and still get what you need to get done and make the day. I really fell back into my process, as an actor. I read the script and these images pop into my head. They could be anything. It could be things that have nothing to do with it. I write those images down and take note of them. And then, I try to break down the episode in a word or a phrase, and that becomes my guiding light. I go through each scene and I try to see where the emotional focal point is and who the emotional participant is. And then, I think about the audience and about how to create a frame that will visually give the audience or the viewer that emotional feeling that I get when I read the script.
Did the cast immediately embrace your new position on set, or did they also make you work for it a little bit?
PARDO: Everybody embraced it, as far as I could tell. When you're in that or any sort of leadership position and you're directing, people are allowed to have their opinions and feelings, but our job is to work together to make something work. One thing that I learned a long time ago was that, especially if I'm gonna be in a leadership position, I have to know myself well enough, so that I'm not triggered by somebody's attitude, and so that when I see something within somebody, I don't react. I take a beat and deal with myself and my attitude first. And then, I can have that conversation on how I can help create an understanding. It goes back to leading out of love. We're all here together. We're all making this product together. Also, as an actor, I get it. I get what actors go through. I've been last on the call sheet, and I've been now first on the call sheet, and everywhere in between. I've been killed off. I've been let go. I've been a lot of things, and things that are not fun. And so, I'm able to tap into that. When I'm working with an actor on a scene, first of all, I show them the frame and the palette that I'm creating, so that they have an understanding, visually, of why I need them in a certain position. And then, we can talk about the life that they bring and fine tune some things. It's almost like fine-tuning a guitar. I'm just dialing up levels, at that point. I'm raising them up a little bit, and then lowering them in certain sections. That's where the trust comes in. We trust each other. They know that I'm not here to make anyone look bad. I want everyone to look their best because if they look great, I look great. It's a process.
Elgin James said a while back that he knew exactly how the series would end and that he's been headed there for some time. What was it like to learn what that ending would be and to know where and what you were headed toward?
PARDO: I think I always knew, but it was tough to hear. Elgin James is the showrunner. He's earned the right and is in the position to make all those decisions. I will always be supportive of Elgin because he's the coach and I'm a player. But it's tough to hear, in the sense that it's bittersweet. The first reaction was, "Wow, have we gotten to this place already? Where did the time go?" I still remember Comic-Con for our first season like it was yesterday. You're telling me that time flew by this fast? But that's the nature of it. I've always said, from the beginning, when I first booked this show, that it was a dream come true, and all dreams come to an end. I've always kept that in my heart, which is why I always give 110% to whatever job I'm doing. When I'm hired, I give you everything. I give you my heart. I give you my life. I'll sacrifice for it. When it came to Mayans, I especially made sure that I was present for every moment, so that when it did end, I wouldn't look back and say, "Man, I wish I woulda, coulda." In that sense, the dream is over and, naturally, there's gonna be heartache. But with something lost, something is gained, and now, I'm just excited. First of all, thanks to FX and Elgin James and Kurt Sutter for trusting me with this show and with the responsibility of being in this position. They put me into a place where I can do more work in the future.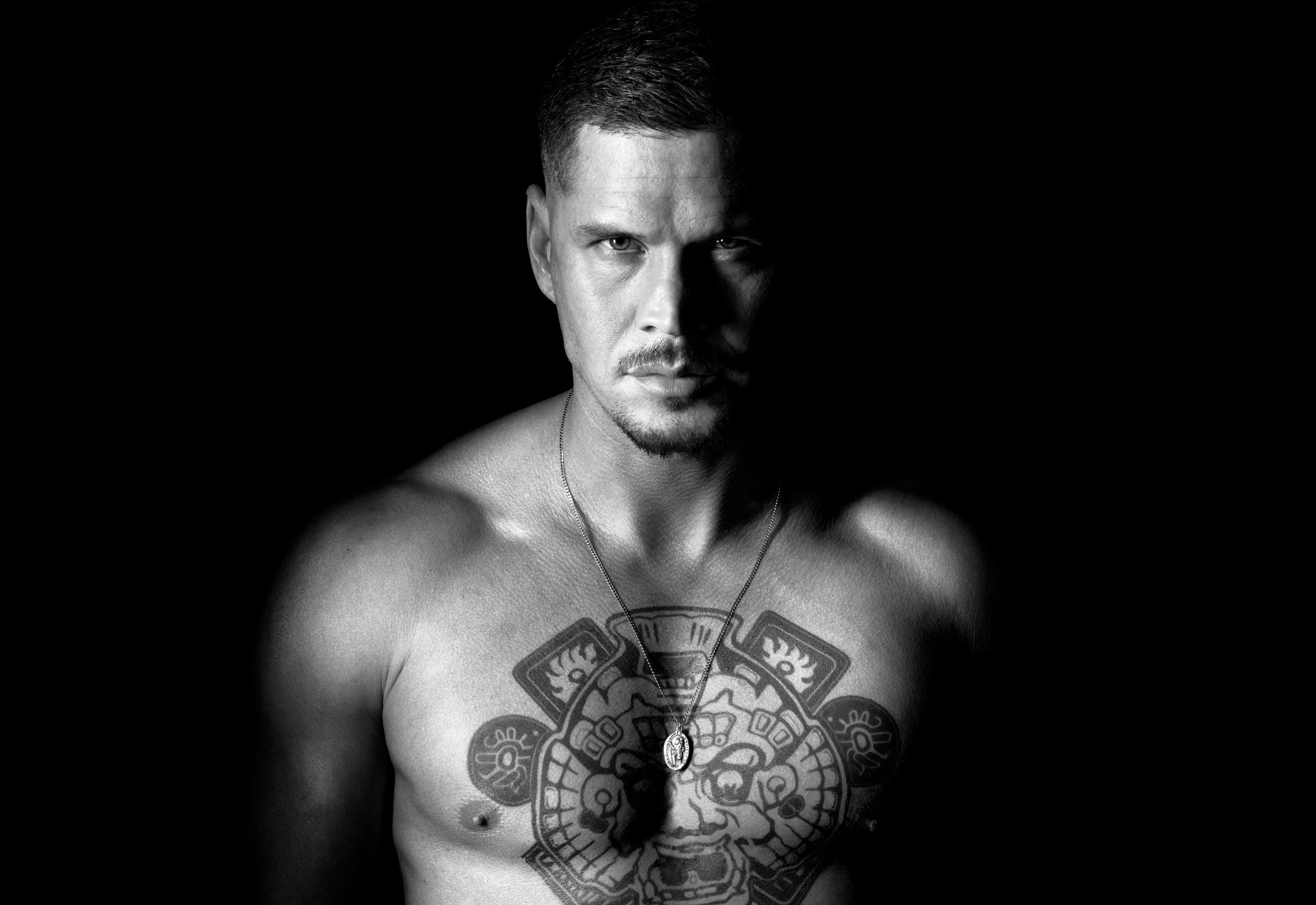 see more : Sydney Sweeney on 'Reality' and Humanizing the Person Behind the Headlines
It's wild that it's the final season and every episode is a step closer to the end of the series, but I could go for a Broken Saints spinoff.
PARDO: You never know. The Sons of Anarchy universe is monstrous. There's a lot of potential there, and more importantly, there's a huge fan base. I'm just so thankful to have been a part of it. Time goes by so fast. Now, I'm just looking at everything. I'm looking at my life and I'm saying, "Wow, I'd better enjoy it because, one day, I may not remember it."
What was the last day on set like? How did you process going home on the last day, knowing that you wouldn't be driving back to set again?
PARDO: It was interesting because we were supposed to finish on this one day, and we had some issues with scheduling and we had two scenes to shoot, back-to-back. One of them was a real big scene, and now I had to wait a week without work, to do this last scene. I got concerned and was like, "Man, I'm not working now for a week. This is our last scene. I feel disconnected." It felt like school had ended and everyone was gone, and we had to come back for a day to pick up our books and maybe take one last test. It was definitely difficult. In all honesty, I felt like kept a pretty good poker face, just to keep my emotions in check and focus on the task at hand. And then, in the middle of it, I just started crying. When something has impacted your life in such a way, it means something and it's heartbreaking when you move on or let go. But like I tell my kids, they were happy tears. The cool thing was, I thought I was alone in that, but the next thing I knew, Elgin wrapped his arms around me and he was crying too. If you can make Elgin James cry, then you can move mountains, so I am Superman. Apparently, I'm that powerful.
When you play a character for this length of time, it feels like it would be similar to saying goodbye to a best friend you're not going to see again, or grieving somebody who is not going to be in your life anymore. They've been there and been present in your lives, for a long time.
PARDO: Yeah, absolutely. I feel like, in a way, actors, in general, hold themselves in a little bit too high of regard and fantasize about themselves in a certain way. But we are emotional beings and we have our imagination. We live in that space because it has to be real to us. If it's not real to us, in front of that camera, it's not gonna be real to you, so things do get intertwined. Especially when you've played a character for so long, and it bleeds into your own life. You identify with that. People recognize you as that. And so, you're right, when it goes, it's like you're saying goodbye to a very, very intimate friend. That's the emotion of it all, if I'm going to break it down in any logical terms. I get it now. I remember seeing a video of Charlie Hunnam crying, at the end of Sons. In my head, I was like, "Well, I'm excited about the future. When this ends, I'm moving on." And then, here I am, crying on Elgin James' shoulder.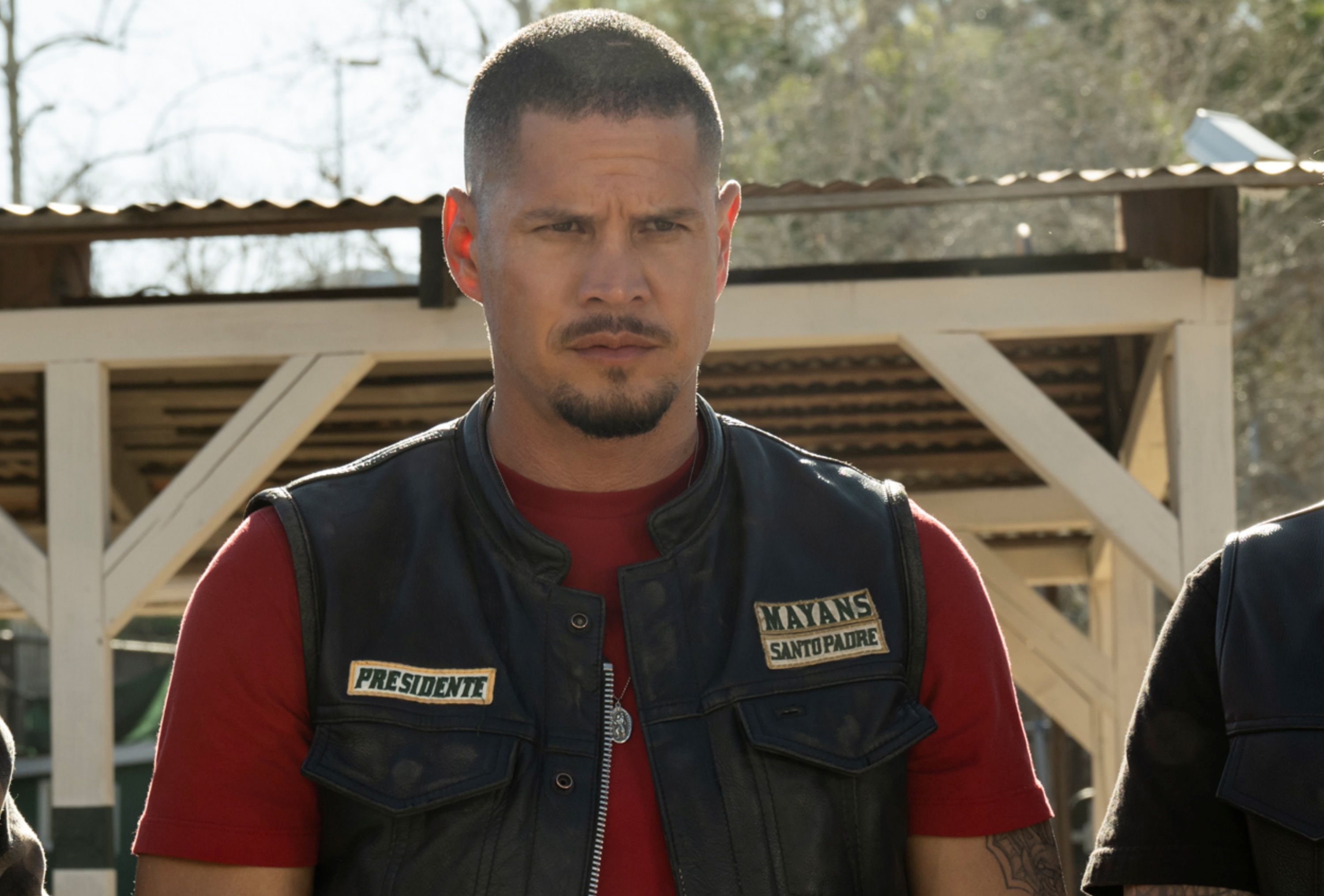 Looking forward to the rest of this season, each episode feels like everything is building and coming to a head. It feels like there this hot lava that's bubbling just under the surface, waiting to scorch everything and everybody. How much should fans of the show brace themselves for what's left of the season? How hard is it going to be for any of these characters to continue to survive, with everything that's happening?
PARDO: I wish I could tell you that there were really all these happy endings, and that everybody was just in peace and joy, at the end of it. But we've set the stage for a dark show, an emotional show, and a show with these characters that are living in trauma. Live by the sword, die by the sword. There are some big consequences coming. It's wrapping up, full steam ahead. It's all coming, and there's no way to stop it. I would just say to enjoy the ride, enjoy the thrill, and enjoy the joy and the light, if there's any left. As I did, just embrace the intimate relationship that you have with the show, and then we'll all move on.
Mayans M.C. airs on Wednesday nights on FX and is available to stream at Hulu.
Source: https://dominioncinemas.net
Category: INTERVIEWS