The Ultimatum: Queer Love released its first four episodes on May 24 and there is already so much going on. The second installment of the 10-episode reality dating series follows five queer couples where one of the lovers issued the ultimatum: marry me or break up. The couples arrive with their current partner and are told they get to spend one more night together before their split. From there, each person gets a chance to date all the other new singles on the show and ultimately decide who they would like to have a trial marriage with. The person they choose is someone they will spend three weeks living with. When the three weeks are over, they go back to their original partner to see if there's still a spark, or if their feelings have changed. At the end of the experiment, the partner who was issued the ultimatum decides if they want to be with their original partner, with the new person they spent their trial marriage with, or leave single. This season introduced us to five couples. And the first four episodes had enough drama to make viewers tune into the next batch on May 31.
'The Ultimatum: Queer Love's' Couples Have Different Wants
Yoly delivered her partner Mal the ultimatum. With three years of dating under their belt, Yoly wants forever. But Mal is hesitant because she wants finances to be in order before getting married, buying a house, and starting a family. She is also hesitant because, since they were friends before they started dating, she knows Yoly refers to everyone she dates as "the one" and believes Yoly is more interested in marriage to fulfill her fantasy of what's ideal versus what is actually best for their relationship.
After dating for four years, Xander has issued an ultimatum to Vanessa. Xander wants to start a family and get their life started, but Vanessa isn't interested in anything long-term. All Vanessa desires is freedom. And from the discussions shown on the show, it seems like Vanessa also wants polyamory or an open relationship, rather than be in a monogamous union.
RELATED: 'The Ultimatum' Wraps Filming on All-Queer Season 2
Aussie and Same agree they are both happy and in love. Sam issues the ultimatum because she wants Aussie to commit to her fully. Aussie wants to live with Sam for five years before deciding, and she appears averse to making the commitment even if their relationship is healthy.
A true testament to the times, Mildred and Tiff started dating after Tiff found Mildred on a hashtag on social media. They have been together for about two years and Mildred issued the ultimatum. Mildred has been married before and has a son, so she wants Tiff as a permanent fixture in her life rather than their constant breaking up and making up they've been known to do.
Coming from humble roots as a booty call, Lexi and Rae have been together for over three years and Lexi issued Rae the ultimatum. Lexi is incredibly sure of Rae, but Rae isn't sure she's ready for that level of commitment. Lexi is the youngest on the show, but the most adamant about wanting her forever with Rae or with whoever she falls in love with during this experiment.
Speed Dating Shows Just How Curious Everyone Is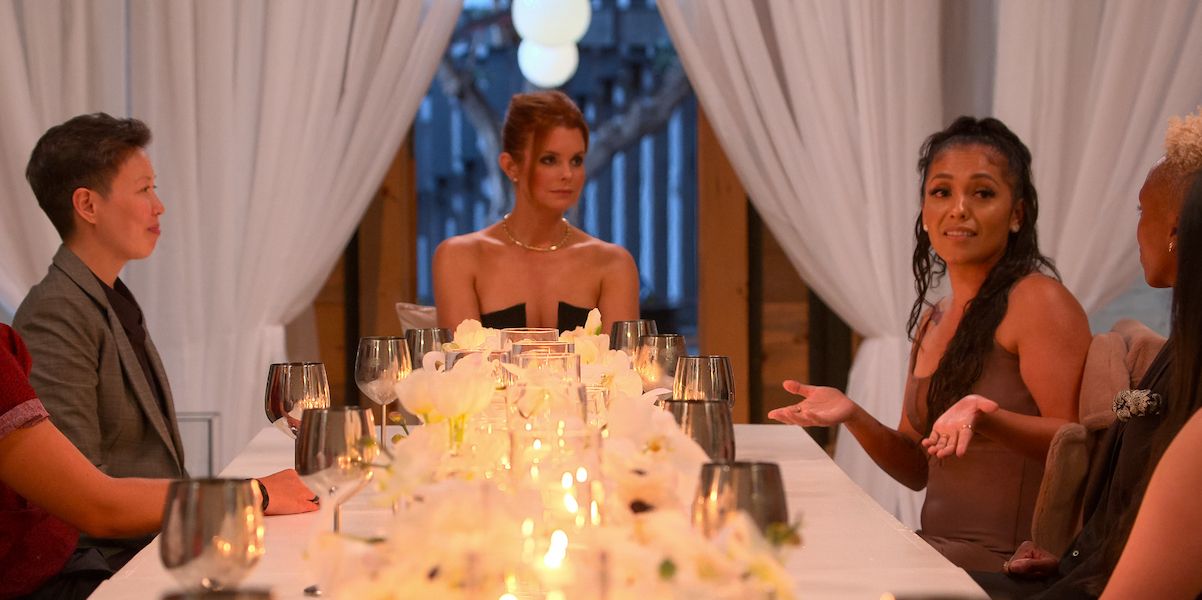 After all the couples spend their final night together, they enter into what is essentially speed dating the following day. All newly single and ready to mingle, everyone shoots their shot and does their best to get as deep with someone as they can in the 30 minutes allotted. Some hilarity ensues.
Xander sits down with Tiff, and the interaction is awkward at best. There are jokes about gender roles, and Mal and Tiff laugh about neither of them ever being with a fellow masculine woman before. Some sparks fly initially between Lexi and Mal, Lexi and Vanessa, and Vanessa and Rae. Vanessa is relishing in the speed dating round, despite her partner's uncertainty. Being the one that wants freedom and not to be tied down, she is taking full advantage of dating multiple people, at least temporarily.
Later in the evening, the group all get together and recap the day. Vanessa makes orgy jokes and everyone gets uncomfortable. She also pulls both Rae and Lexi aside to let them know she's interested. As a viewer, this is where the inevitable chaos starts to reign.
Episode 2 begins as some longer individual dates are showcased. Lexi and Vanessa's date exposes the potential villain Vanessa is. Tension is already high in the love triangle that is Lexi, Rae, and Vanessa. When asked about marriage by Lexi, Vanessa admits she finds it hard to imagine marrying someone, and the closest she could get to that would be with Xander. Vanessa goes further to say that she doesn't think Xander could fall in love with anyone else and that she would be asexual if it weren't for her. Lexi calls out Vanessa for not having the best intentions with being on the show and tells her she's just using it as an opportunity to get a hall pass to hook up with others while Xander waits in the wings. The jabs continue.
There are some positive moments for the dates on the show amidst the chaos that is Vanessa. Lexi and Mal have a sincere connection and bond when discussing dating outside their race and what their experiences are. Tiff and Sam open up to each other a bit more on their date, with Tiff becoming emotional at one point, and they talk about their communication issues in previous relationships. Aussie gets real with Mildred about their gender journey, and Mildred says she wants to be there to support Aussie through it. Xander and Yoly talk about kids and their sexual wants in a relationship and how those weren't met previously.
New Couples Form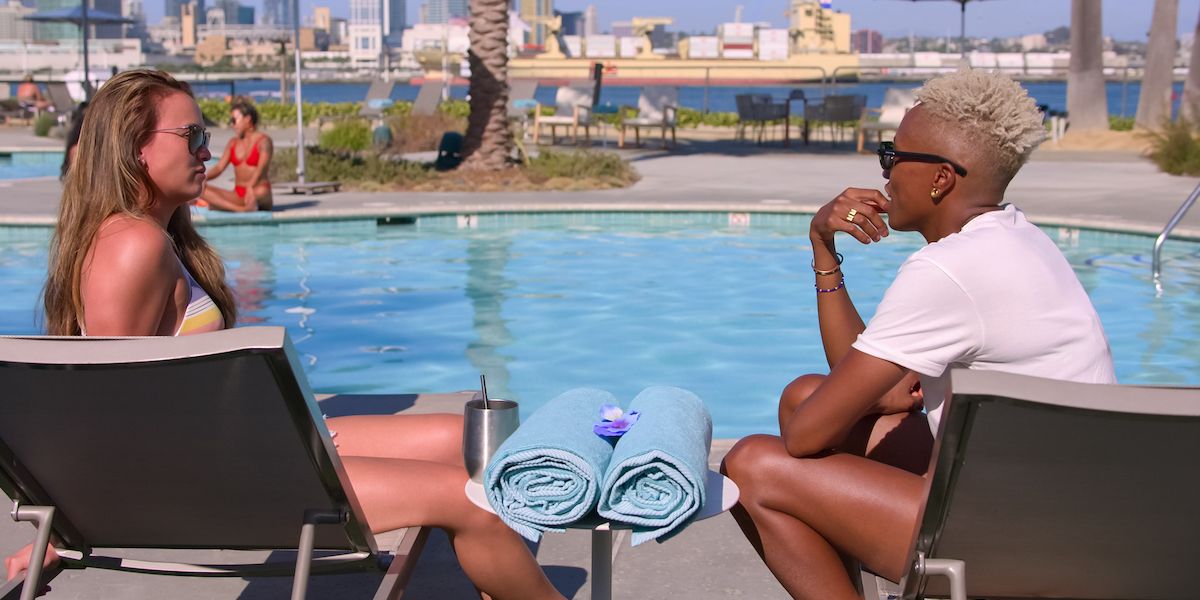 At the end of Episode 2, it is about time to start choosing the trial marriages. This episode ends intensely with Vanessa mouthing obscenities to Xander from across the table. She is spiraling down at the fact that Xander chooses Yoly as their trial wife, and accepts the invitation. The episode ends with Rae attempting to make her choice and speaking positively about how she made a connection with Vanessa. In turn, Vanessa says Rae gave her enough attention, but that she felt a connection for Mal — just to get turned down by Mal. Lexi begins a bizarre speech that she makes unprompted as she takes the spotlight away from Rae. According to Lexi, Vanessa is ruining the experience. Mildred also adds that Vanessa's behavior towards Xander is upsetting to everyone. That episode leaves on a cliffhanger.
In Episode 3, we see the remainder of the new couples. Rae picks Vanessa despite everyone's efforts to display who Vanessa really is. Mal chooses Lexi, Aussie chooses Mildred, and Sam chooses Tiff.
Some Success and Failures During the Initial Few Days of the Trial Marriages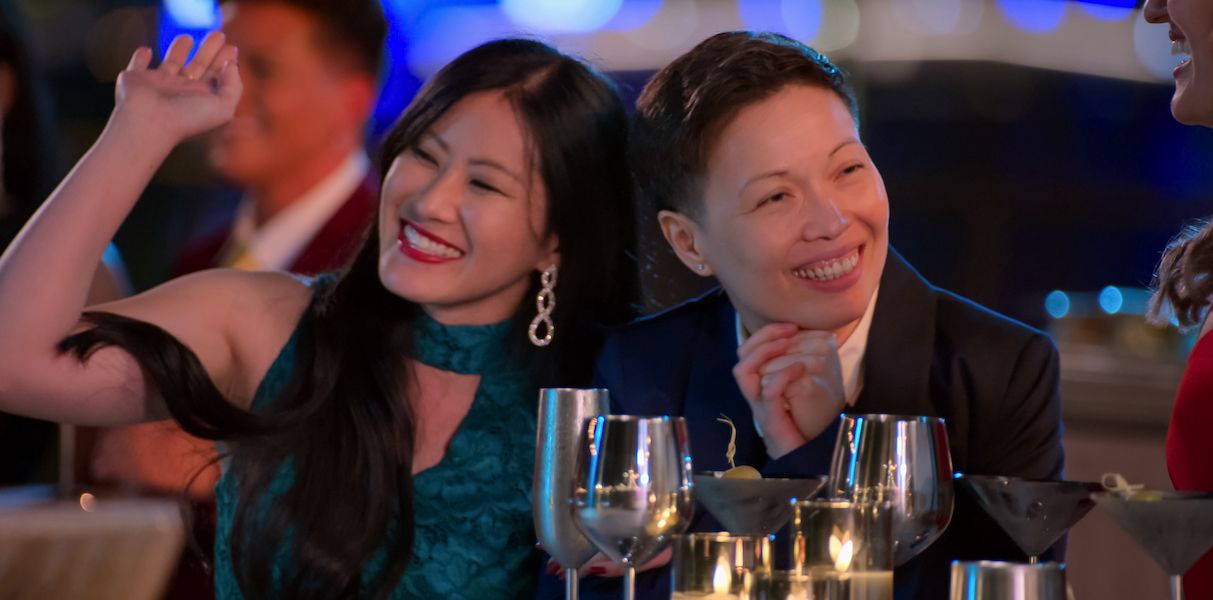 As the new couples settle in, not everything goes smoothly. There is some awkwardness between Vanessa and Rae as Vanessa attempts to show physical affection, but Rae avoids interactions with her. Lexi and Mal have an easier time They discover their ideal cuddling positions and seem to have good chemistry.
Aussie and Mildred share some cute moments and Mildred encourages Aussie to be vulnerable and safe. Tiff and Sam hit some immediate snags in relation to Tiff's dog. Sam doesn't want to sleep in bed with Tiff's dog, so Tiff sleeps on the couch. She accuses Sam of not caring about her dog. Yoly and Xander get comfortable right away. Xander gives Yoly a leg massage and the two find the physical chemistry that they were lacking with their previous partners.
Trial and Error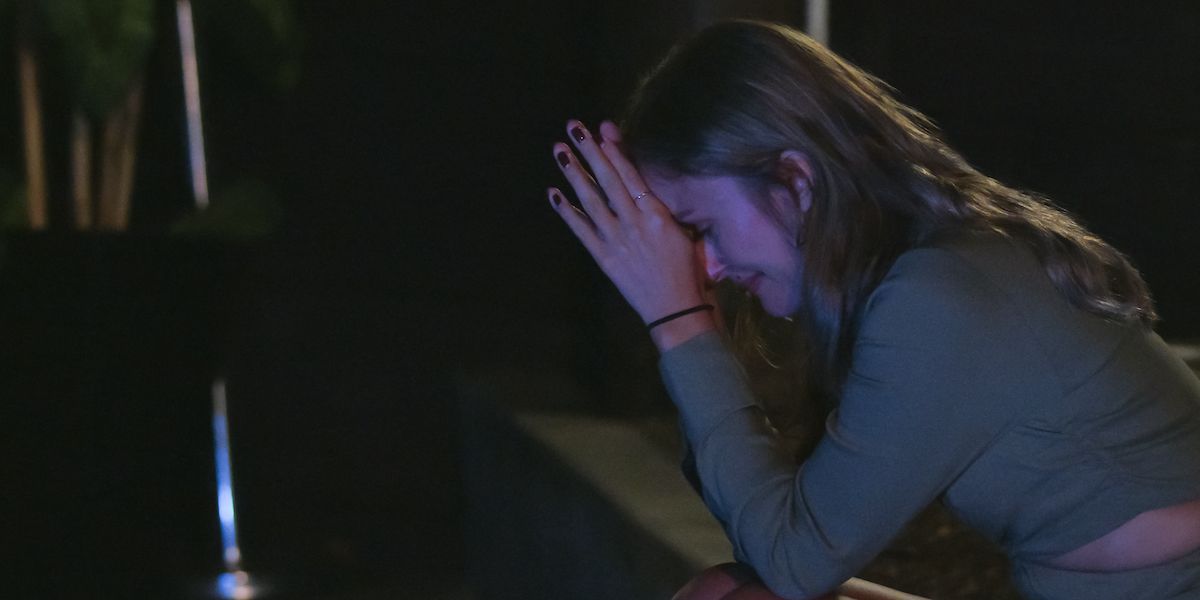 Episode 4 shows the new couples in a groove, for better or worse. Vanessa and Rae's data includes Vanessa getting her nipples pierced, and Vanessa confessing to Rae that monogamy feels weird to her. Things seem to progress in their physical connection. This is confirmed when the next morning Rae is seen texting Lexi to tell her what happened. Rae feels uncomfortable with Vanessa after their night together, and Lexi says she wants to see what her life is like without Rae in it. Continuing the steamy hook-up trend, Yoly and Xander also get hot and heavy. Despite the Rae and Vanessa thing, Lexi and Mal are half joking about leaving the show engaged and spending some sweet sincere moments together. But not everyone is on the same wave.
Aussie and Mildred have an awkward dinner with one of Aussie's friends where Aussie admits that she is still shy about commitment. The revelation causes the two to get into another argument. Sam and Tiff pick up their argument the next morning after the dog ordeal. This escalates into a full-on fight leaving Tiff crying and asking why Sam doesn't care about Tiff or the dog.
At the end of episode 4, there are two organized group hangs that don't go as planned. Lexi and Vanessa get into it, again, where viewers see Vanessa is blatantly lying about her hookup with Rae. The show ends with Lexi confused as to how things progressed so far that quickly. Episodes 5-8 will be released on Wednesday, May 31st.
Source: https://dominioncinemas.net
Category: REALITY TV